Pull out that Silhouette because we have a super cute 4th of July craft to make today. It's so simple to put together and looks so great. It's one of my favorite 4th of July decorations I have now.
Home of the Free Door Banner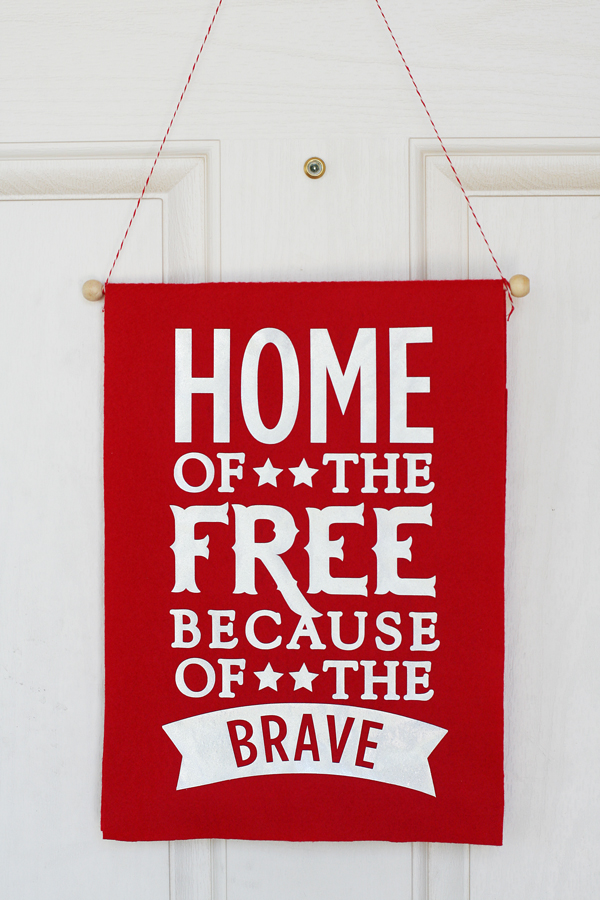 I love this saying for the Fourth of July and I've been wanting to make one of these banners for awhile now. So, I combined the two and about 30 minutes later had new decor for my front door.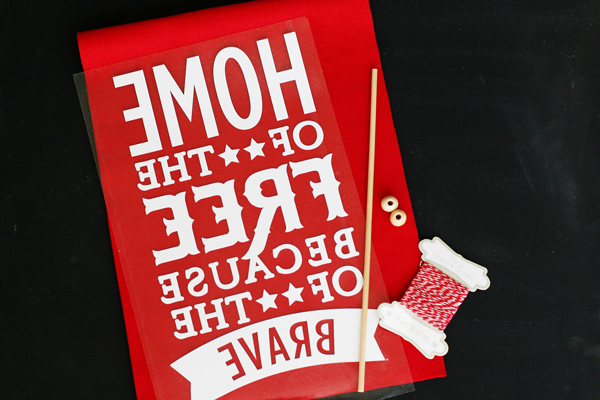 Here's what you'll need:
• felt
• heat transfer material (I used the white glitter this time)
• wooden round dowel (size 3/16 in.)
• round beads (size 5/8 in.)
• twine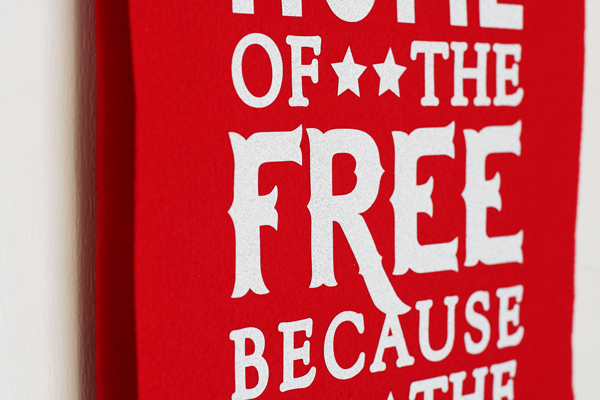 Here's how to make it:
• cut your felt to about 30 in. x 11 in. and fold it in half (so it's 15 in. x 11 in.)
• cut the
Home of the Free shape
out of the heat transfer material (make sure to mirror image before cutting it)
• iron the heat transfer onto your folded piece of felt
• place the round beads onto the ends of your wooden dowel
• then fold the felt piece over the dowel – you can glue the two pieces together if you'd like
• tie some twine onto the dowel and hang!!