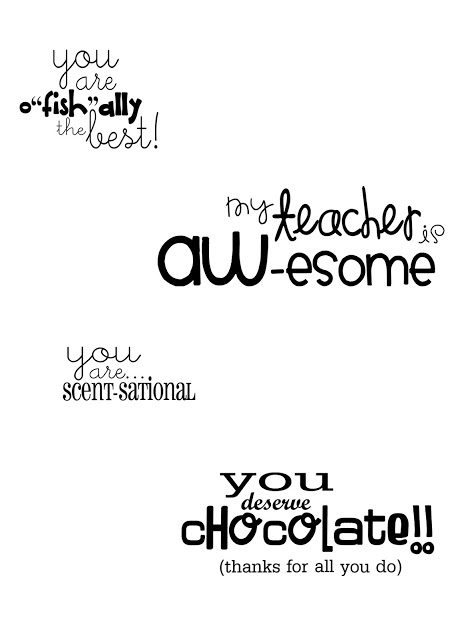 many of you have asked for them.
and i'm so sorry it's taken so long, but better late than never, right?
you are o"fish"ally the best.
you, are, the, best: font – little days
o"fish"ally: font – gentle redhead
you are scent-sational
you, are: font – little days
scent-sational: font- pharmacy
my teacher is AW-esome
my, is: font – dreamed about you
teacher: font – monster paparazzi
AW-esome: font – smiley monster
you deserve chocolate. (thanks for all you do)
you, thanks, for, all, you, do: font – serifa BT
deserve: font – script MT Bold
chocolate: font – elise
i don't have the exact location where you can download all these fonts. but i'm 95% sure if you google them they'd be pretty easy to find and the best part… they should be free!