jennifer and i (jamie) just held a birthday party for two of our kids at the local rollerskating rink. i think the adults ended up having twice as much fun as the kids did. it was a great night (except for a few injuries).
we put together some goody bags for our guests to take home filled with homemade cookies.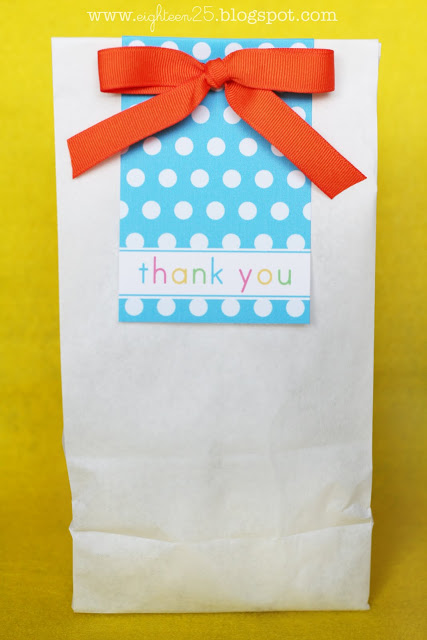 we figured we would give you a free download while we were at it.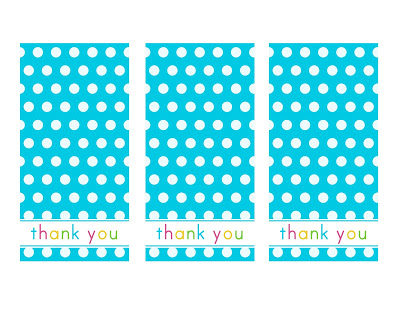 they were pretty easy to put together…
(we put our cookies in a sheet of tissue paper first)
1. fold the paper bag over about an inch at the top.
2. trim your labels.
3. fold the labels over 1 1/2 inches from the top.
4. mark two dots 1 1/2 inches from each side and then 1/2 inch down.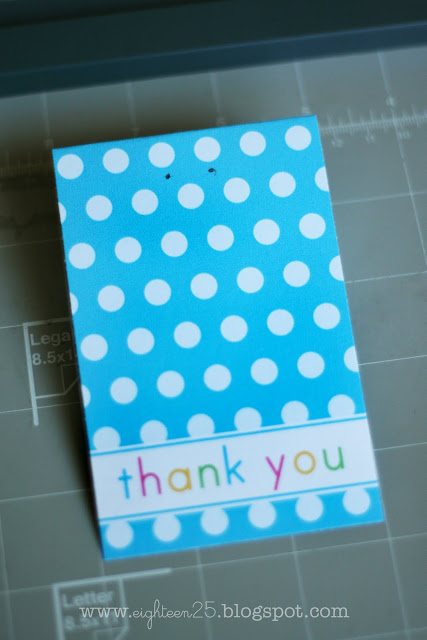 5. center the label over the top of your bag.
6. using a hole punch, punch holes over your marks.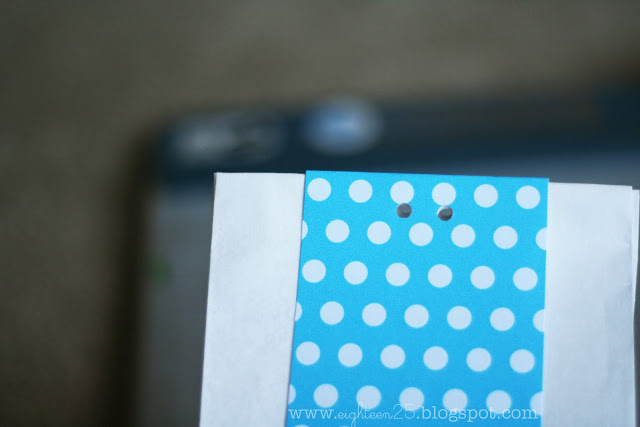 7. cut pieces of ribbon about 17 inches long.
8. put through the two holes and tie in a bow.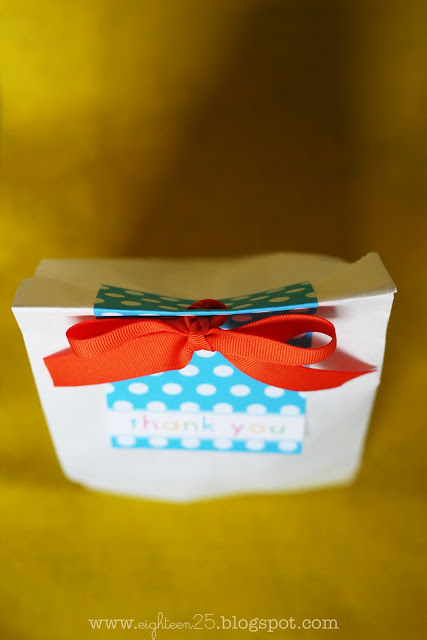 and just in case you have kraft colored bags…
HERE
's another download for you.
and there you go. hope you enjoy! 🙂