This month's Michaels Makers project was the most challenging one yet. There is one thing we don't usually do for Halloween and that's MAKE costumes. haha. If you really want to know the truth I'm usually the one running from store to store looking for a decent costume in my kid's size a day or two before Halloween. So when we found out that this month's theme was costumes we were a bit nervous. It ended up being a really fun project though and we have one very happy snow queen.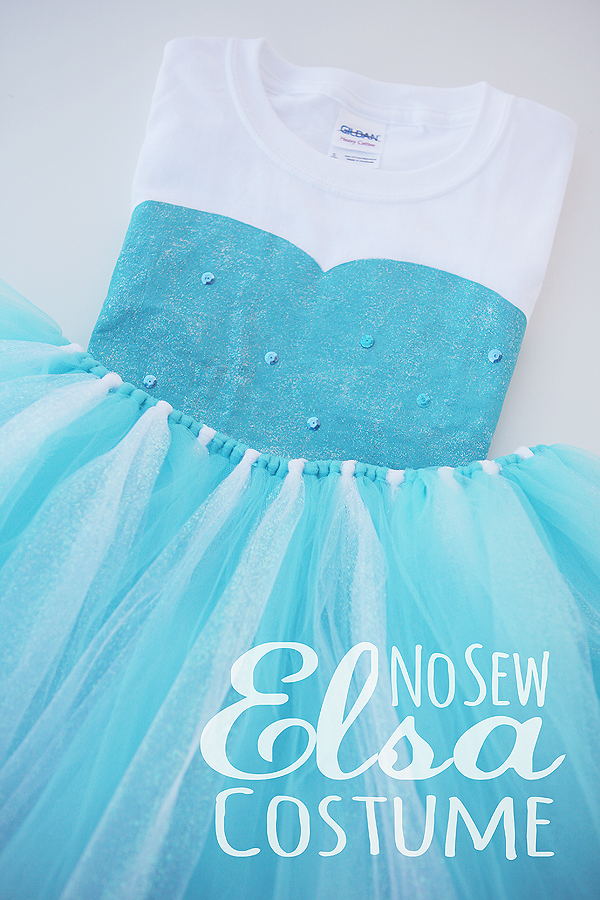 We will probably have a few frozen characters just within our family. So we decided to go with one of the most popular costumes of 2014. Queen Elsa.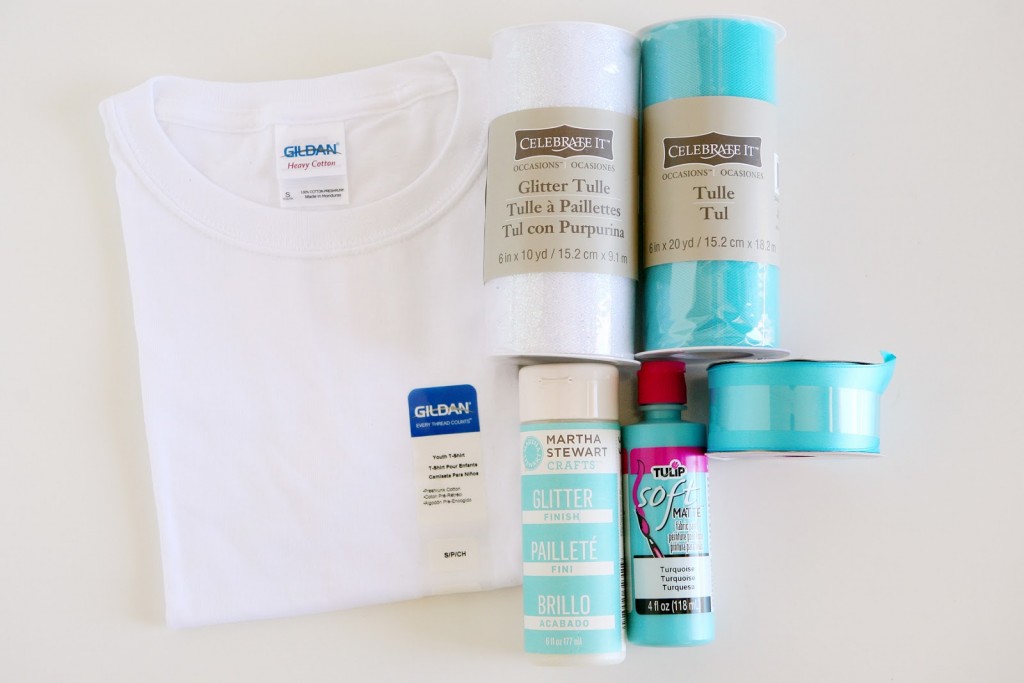 SUPPLIES: (we found all of our supplies at Michaels)
The Top
– white t-shirt
– Turquoise Soft Matte Fabric Paint
– Martha Stewart Glitter Finish
– Fabric Glue
– Sequins
– Paint Brush
The Skirt
– 3 rolls of Turquoise Tulle (BOGO all week I believe!!)
– 2 rolls of White Glitter Tulle
– Turquoise Ribbon (elastic would actually work better)
– Scissors
THE TOP:
– Use a pencil and draw a soft line where you want the blue part of your dress to start.
– Paint the blue section of your dress with the fabric paint. Allow to dry.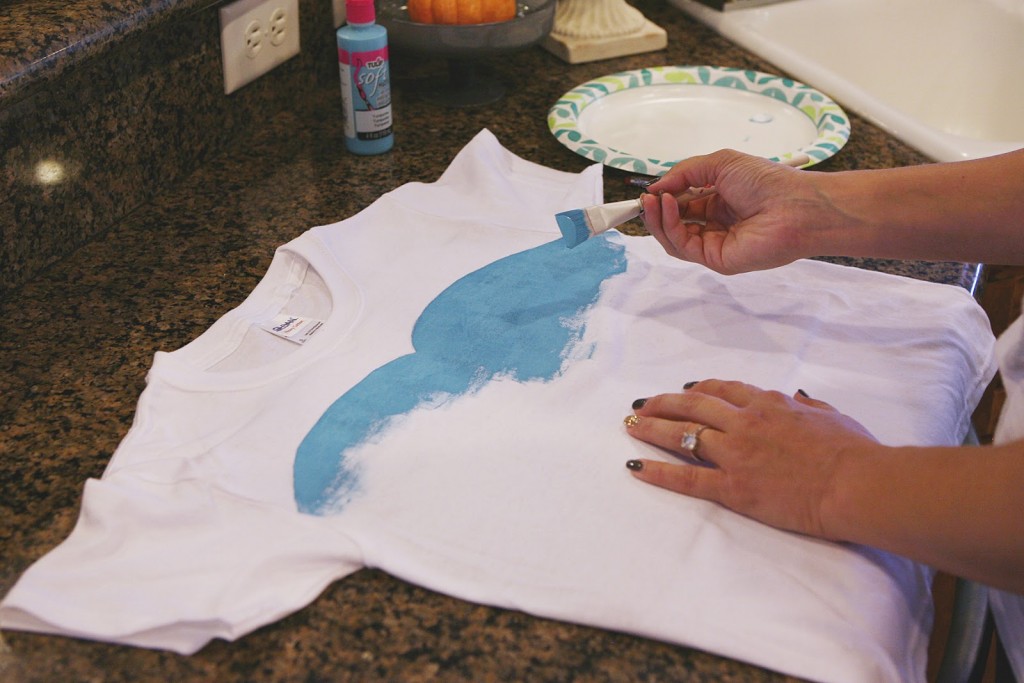 – Cover the blue paint with a coat of the glitter finish. Allow to dry.
– Use the fabric glue to adhere some sparkly sequins. Allow to dry.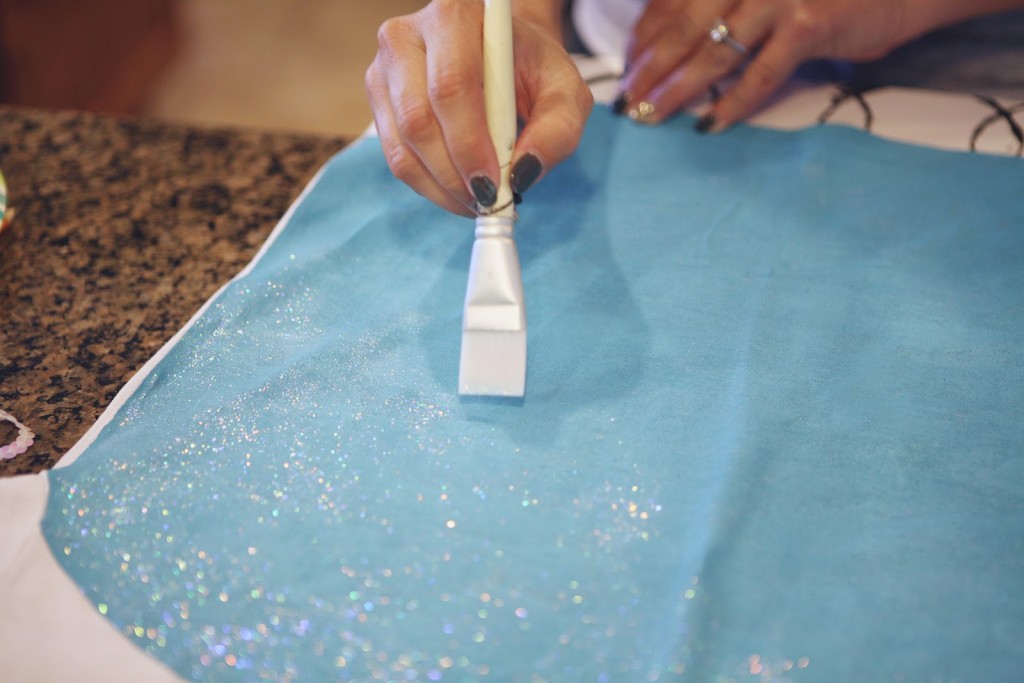 The Skirt:
– Wrap your ribbon around their waist and add about 10″ so you can have a pretty bow in the back. (Elastic actually works better than ribbon because it's a snugger fit around their waist, but ribbon works and we wanted the pretty bow in the back. If we were to do it again though I would use elastic)
– We measured how long we wanted the skirt and then doubled it. We ended up cutting all the tulle into 50″ strips.
– Then you just fold the tulle in half and do a slip knot around your ribbon. We used 3 turquoise strips then one white…do that with all of your tulle until you have a big enough skirt to cover them all the way around. The tighter you push the knots together the fuller the tutu skirt will be.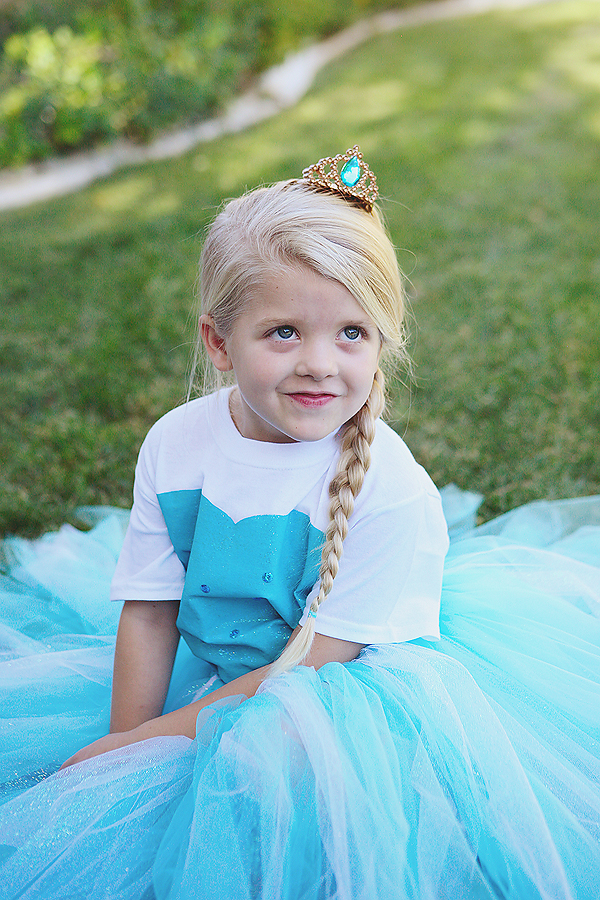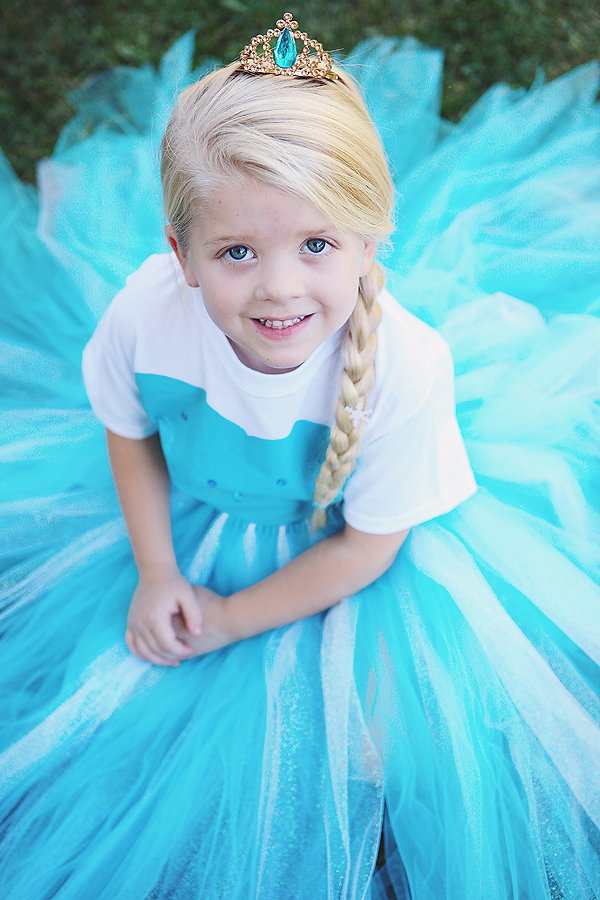 Every snow queen needs a crown so we put a simple one together.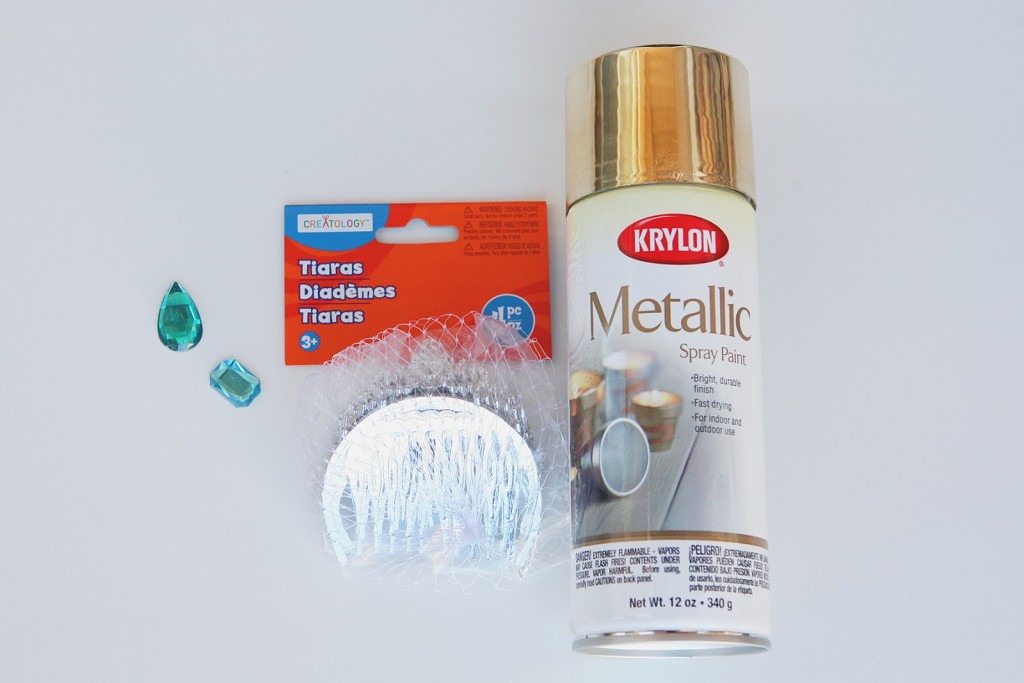 SUPPLIES:
– Plastic Tiara
– Metallic Gold Spray Paint
– Jewels
– Tacky Glue || I'm sure hot glue would work as well.
Give your tiara a couple light coats of spray paint. Let it dry and then glue on your jewel. So quick and easy and if you already have the spray paint… super cheap too!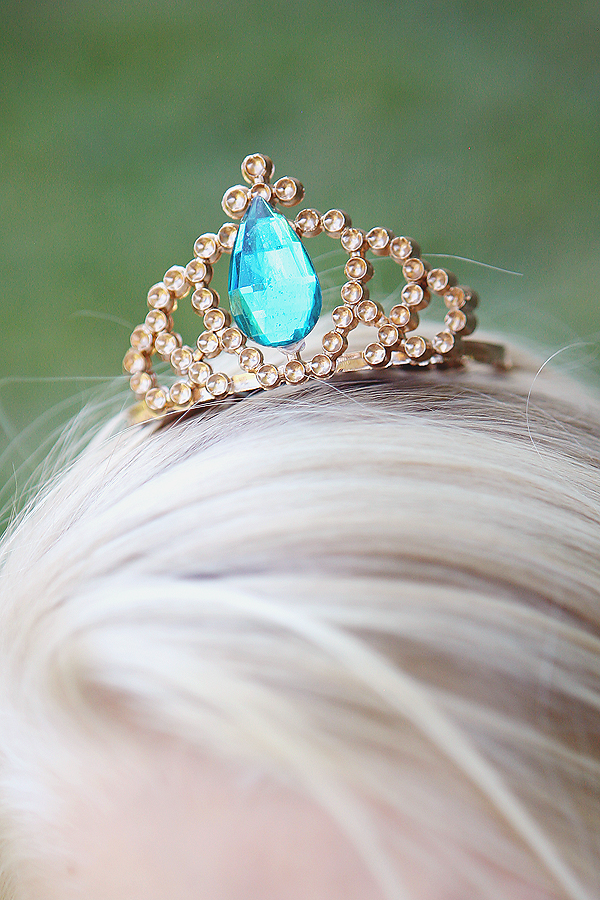 You'll have one very excited Elsa for Halloween night!
Did you check out the September Michaels Makers challenge? There are cute home décor projects for fall if you're looking for quick DIY projects to spruce up your home! Take a look
HERE.