I've always been a fan of Boo-ing our neighbors at Halloween time. Only problem… our neighbors don't usually continue the fun. So this year we wanted to put a little treat together to deliver to some of our favorite people that live outside of our neighborhood.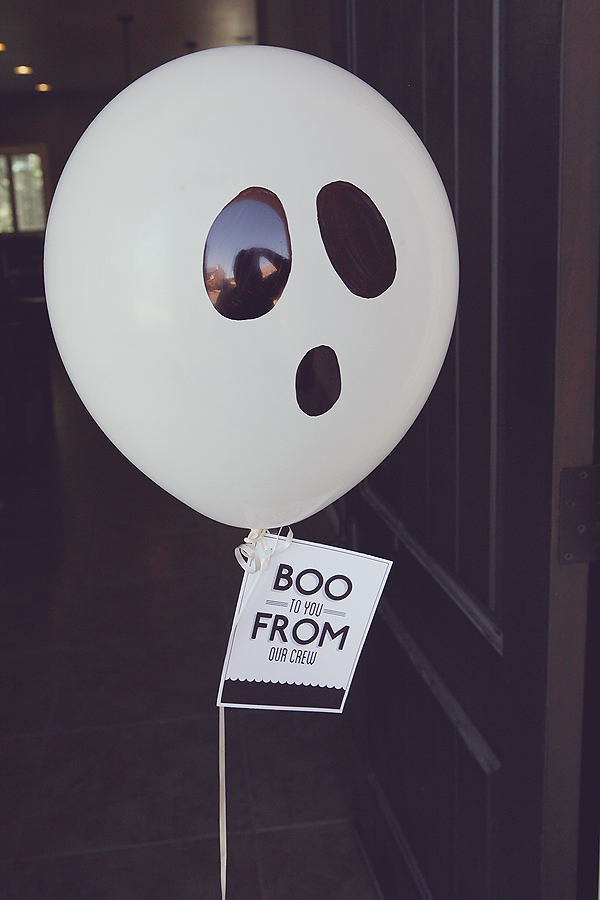 SUPPLIES: [affiliate links are included in this post]
• Bucket  (our ghost one is from Party City)
• White Balloon + Helium Tank OR white helium balloon from the party store
• Goodies
• Black Sharpie
• Tag Download
.
 .
.
Drop it off on someone's doorstep, ring the bell and run!! When they look out the peephole, they'll be a bit surprised to see a ghost floating there. Can you imagine how fun that will be for everyone? Your kids are going to love it and want to do it every single year.
Here are a few more fun Halloween ideas you can find on Eighteen25: