Please welcome back… April from
House By Hoff
today!

____________________________
What could be better than something handmade, mini and mossy?
I'm really not sure I can think of anything.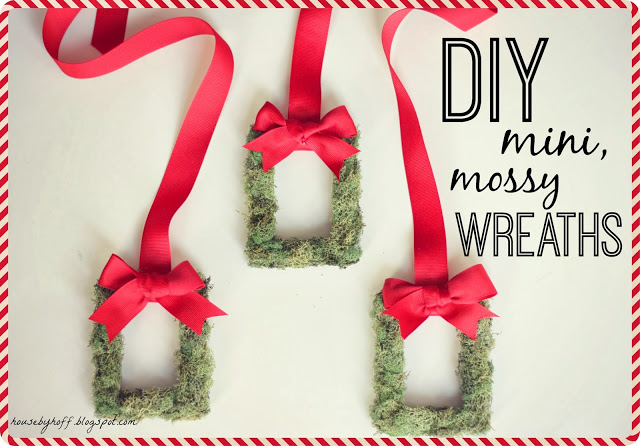 I'm always trying to think up new and creative handmade gifts to give coworkers, neighbors and friends, and this year I'm going with these mini, mossy wreaths!
Here's what I used to make the wreaths: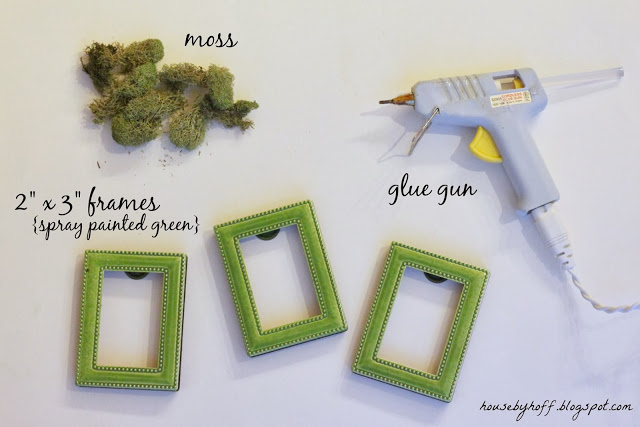 Making them was so easy! Here's how I did it: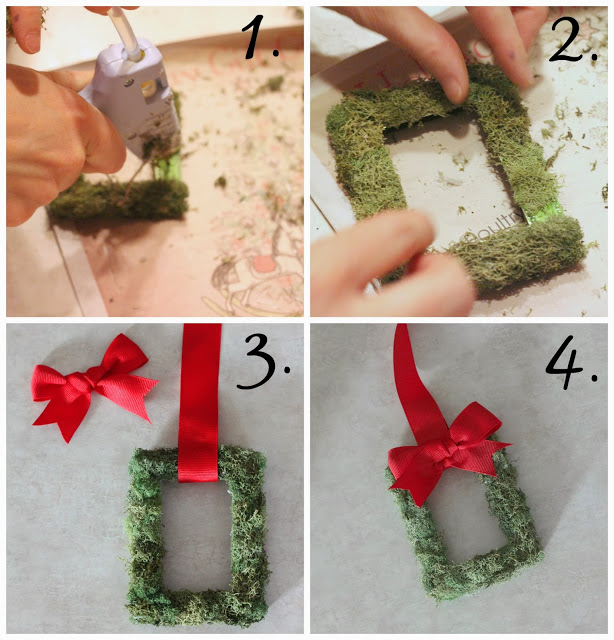 1. I had no real method for hot gluing the moss down. I just placed it on the wreath, and glued it down, piecing it together as I went.
2. I just kept gluing until the whole frame looked evenly covered in moss.
3. I looped some ribbon around the mini wreath, and made a bow.
4. I got glued the bow and the looped ribbon in place! "Tada!"
I sure do love these mini, mossy marvels!
I can think of about 10 places in my house where I'd like to hang 'em!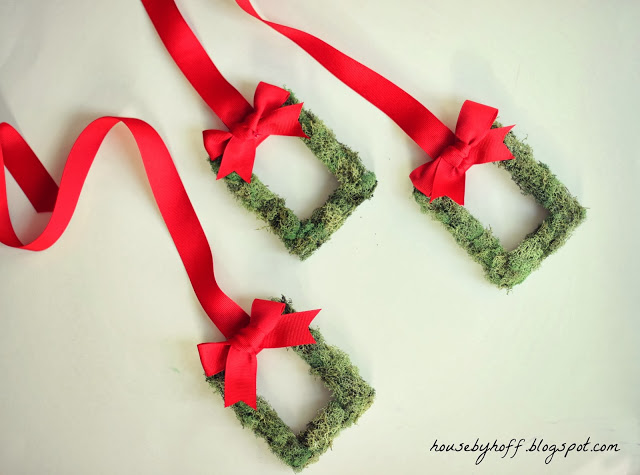 If not, c'mon over! I'd love to show you what I've been up to: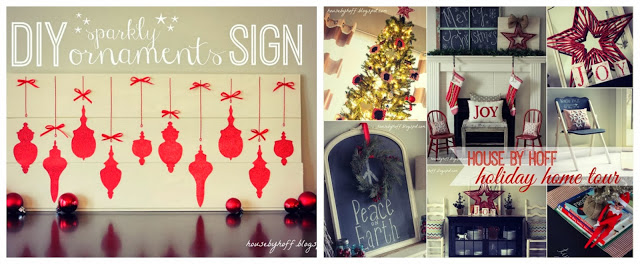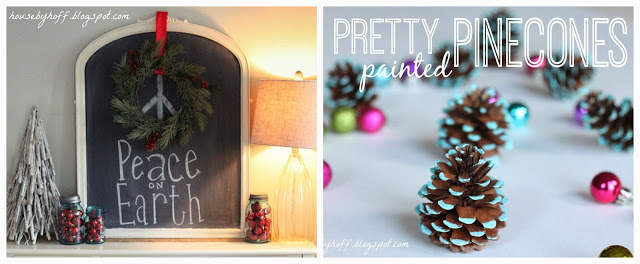 I always appreciate social media love! Feel free to follow me on any (or all) of the following:
It sure has been a pleasure to guest post this holiday season here at eighteen25!
I hope you all enjoy the holidays with your family and loved ones!
Have a great day!