We are excited to share a yummy and super simple holiday treat with you all today. It was a couple years ago now that our friend Jen introduced us to this treat sent straight from heaven. It's been a part of every Christmas since.
CRACKER TOFFEE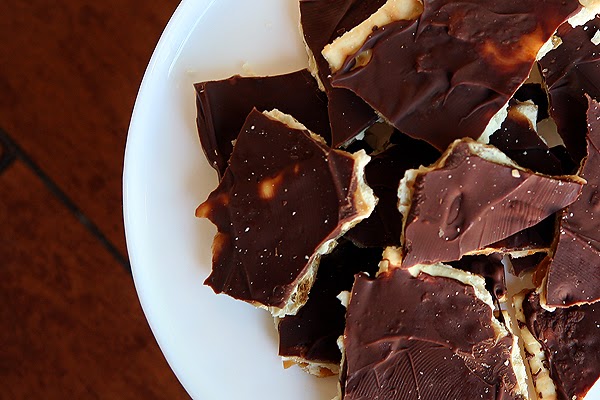 INGREDIENTS:
• Saltine crackers (around 40-45)
• 1 cup brown sugar, packed
• 1 cup of butter (2 sticks)
• 1 1/2 cups milk chocolate chips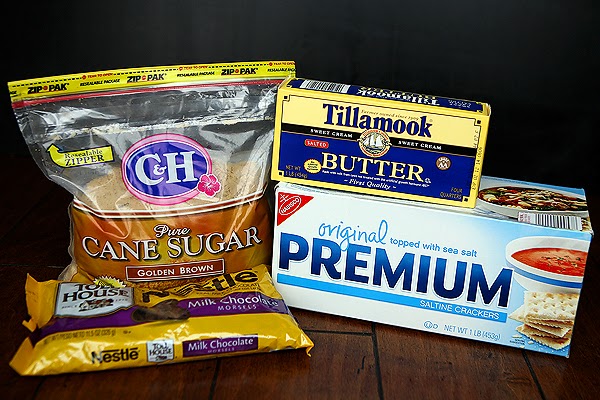 DIRECTIONS:
• Line a 9×13 pan with aluminum foil and line sheet with crackers.
• Mix the butter and brown sugar together in a saucepan.
• On low heat, bring to a boil. Let boil for 5 minutes.
• Pour mixture evenly over crackers.
• Bake at 350° for 5 minutes.
• Sprinkle chocolate chips over crackers and spread evenly to cover the entire pan.
• Completely cool in the refrigerator then break into smaller pieces.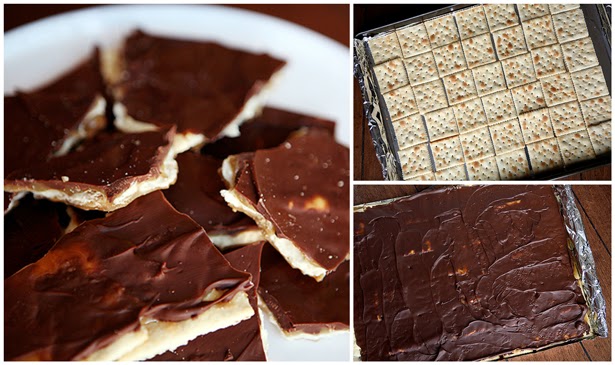 Share with friends and neighbors by packaging Cracker Toffee pieces in disposable foil pans. Then finish it off with some gold ribbon and our free Merry Christmas tag.

[ Download Merry Christmas Tag
HERE
]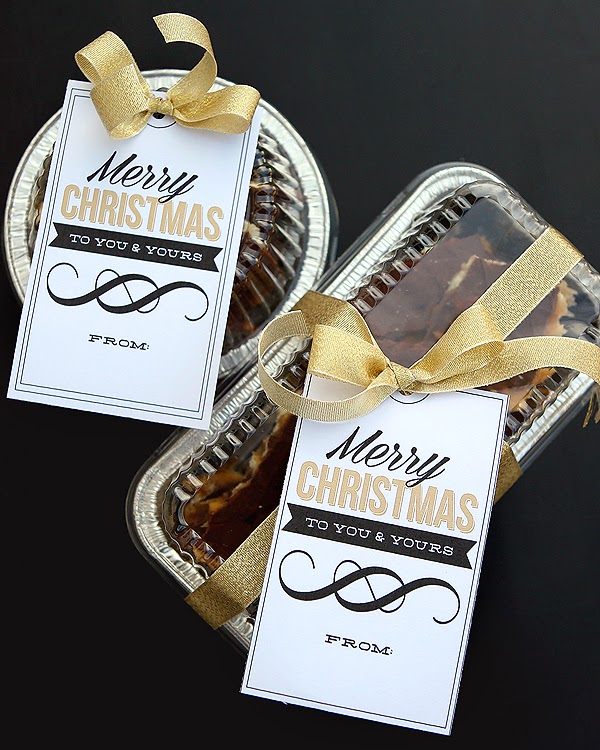 Have you made Cracker Toffee before? Is it part of your Christmas baking?