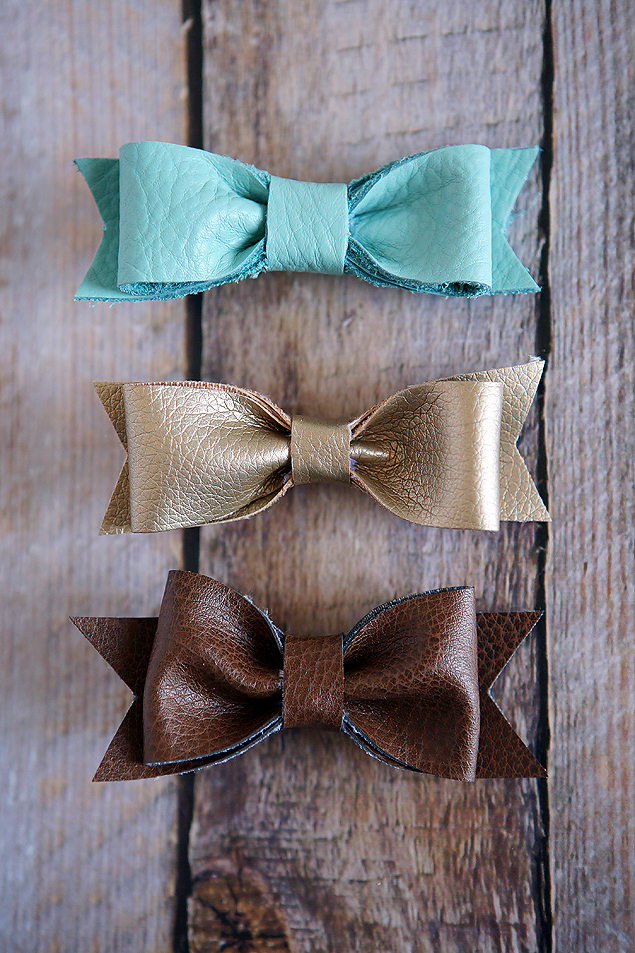 We love making hair bows for our girls. There are so many different types to make and our girls are always excited to get new ones. Today we have some new leather hair bows to share with you. We've made this type of bow before using felt and they turned out so cute that we thought we should try them again with a different type of material. I love the way the felt ones turned out, but I may like these leather ones even more.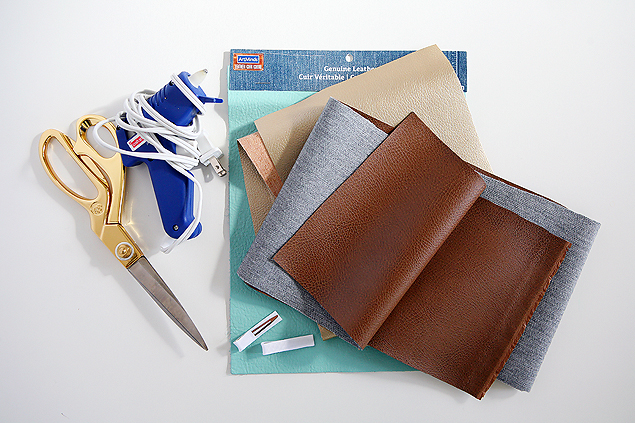 Supplies:
Faux Leather – Found ours at Hobby Lobby in the Home Decorating Fabrics
Leather (optional) – Found this pretty aqua leather at Michaels Craft Store
Hair Clips
Glue Gun
Scissors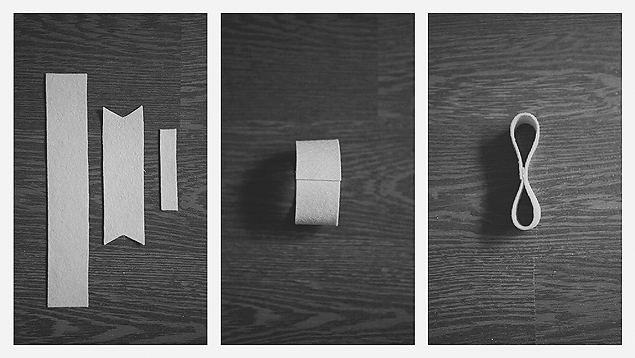 Here's what you need to do:
Step #1-  Cut out your 3 leather pieces.  You first piece will be 7″ x 1 1/4″, your second piece will be 4″ x 1 1/4″ and your third piece will be 1/2″ x 2 1/2″.  (You can play with these sizes depending on how big or small you would like your bow.
Step #2-  Glue the end of the largest leather piece together.
Step #3-  Glue the two centers together.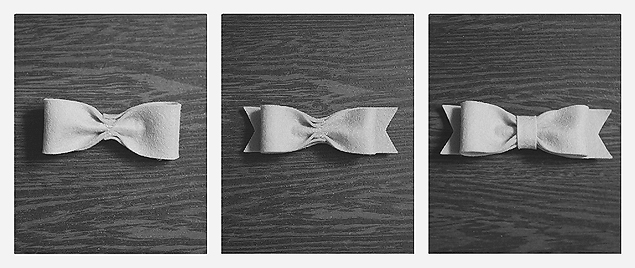 Step #4-  Pinch the center together and glue.
Step #5-  Take your 2nd piece of leather and notch the ends.  Then, center your bow on top and glue to the "pinched" part of the bow.  (Continue to squeeze the bow together in the middle while completing the next and final step.)
Step #6-  Take the smallest leather piece and wrap around the center of the bow and glue on the back.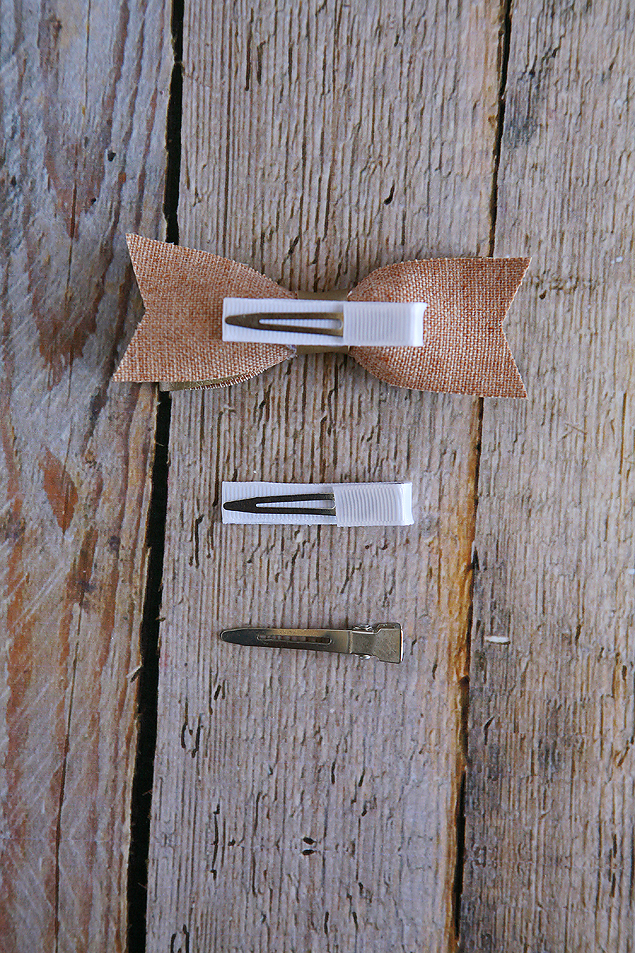 Step #7-  Decide what you want to attach the bow to.  I love to use an alligator clip (pictured above) because even if you decide you want to wear a headband, you can clip the bow onto the headband.  If you decide to go that route, you can cover your clip with some ribbon and hot glue.  Then, hot glue the bow to the clip.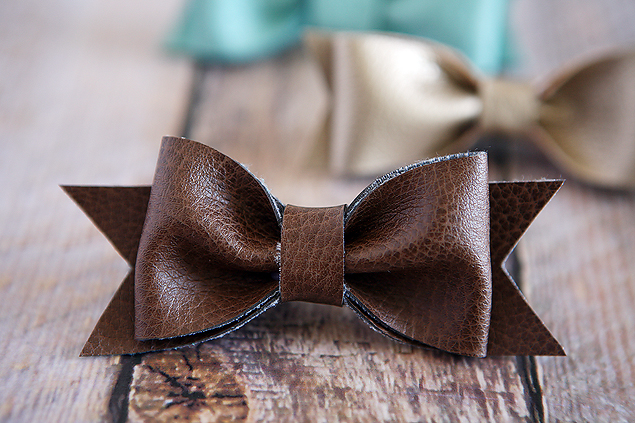 And there you have it!  Once you get the hang of it, you can get bow-making-crazy!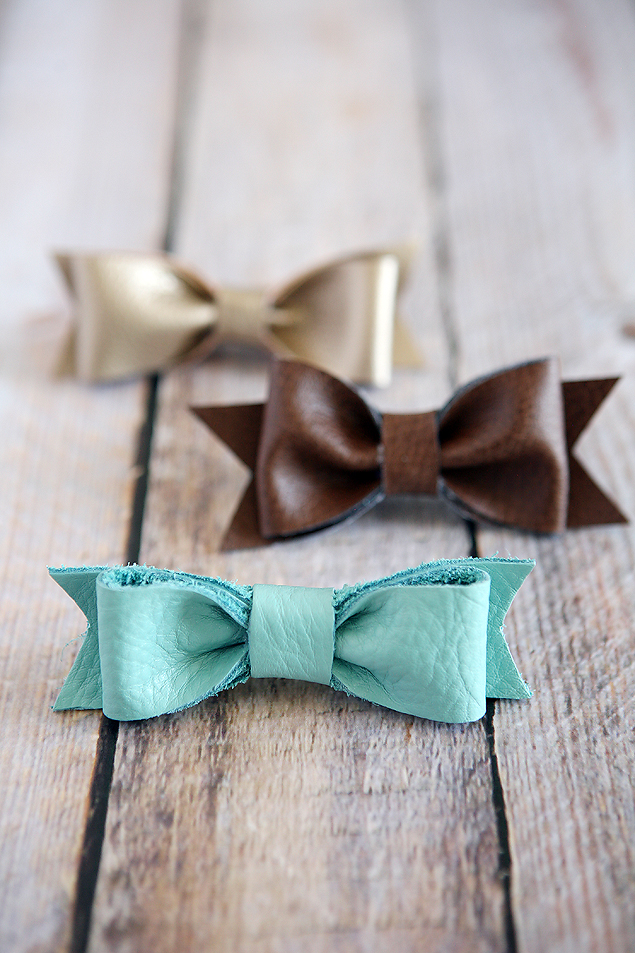 (I can't decide which one I love more!)
This aqua one sure looks cute on our little Posie Pie.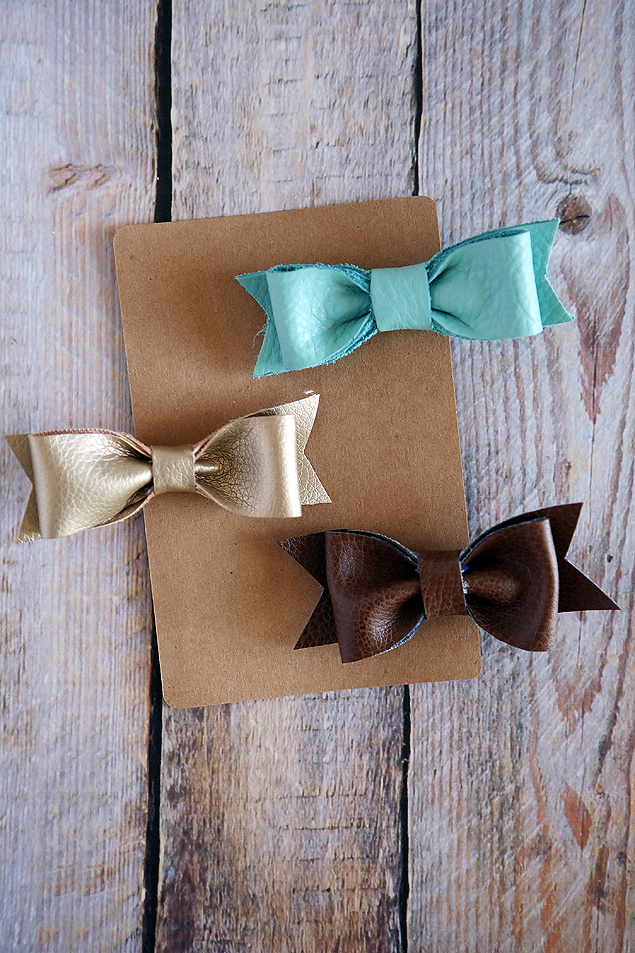 So, what do you say?!  Want to make some cute hair bows? 🙂
Here are some more hair bow tutorials you can find on Eighteen25: