Please welcome back…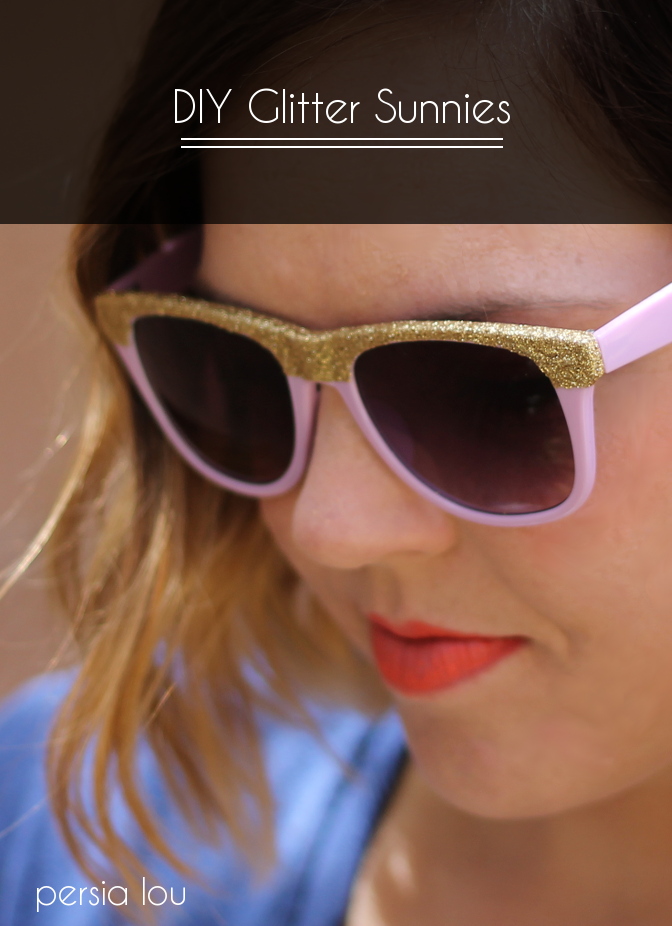 Hey guys! Today, I've got a quick little DIY for you all: Glittery Sunnies! This is a really simple, quick project and a fun way to personalize a must-have summer accessory.
Here's what you will need to make your own: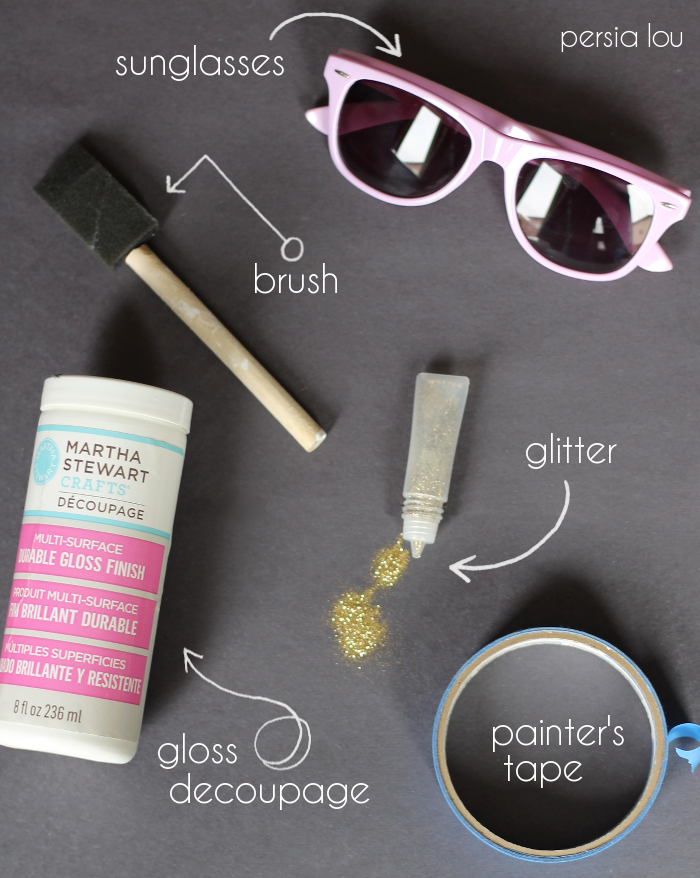 Start off by using painter's tape to tape off any part of the glasses you don't want to be covered in glitter (including the lenses!). I used my tape to create a straight line across the front of the glasses, and then filled in the rest of the lenses.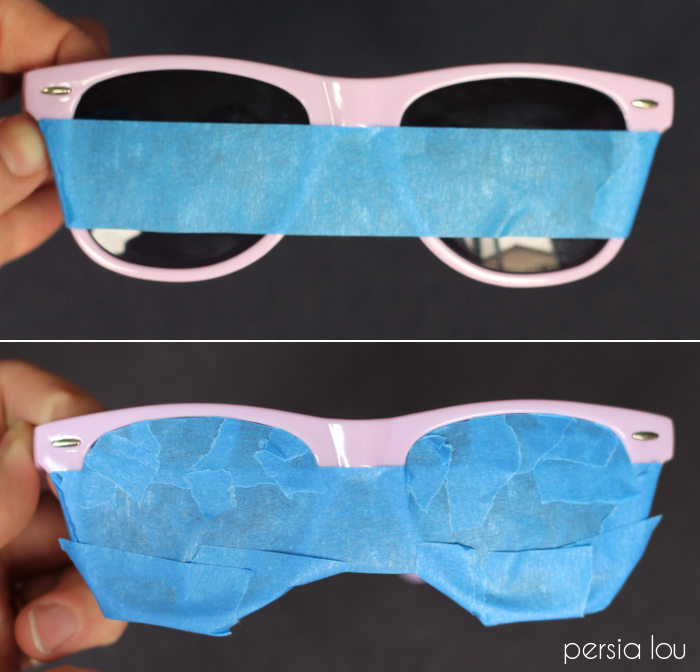 Next, I covered the top portion of the glasses with decoupage. (Try not to get decoupage on the tape because if you do, when you pull the tape off it could take some of your glitter off with it.)
Then, sprinkle your glitter all over the decoupaged area. Gently tap off any excess.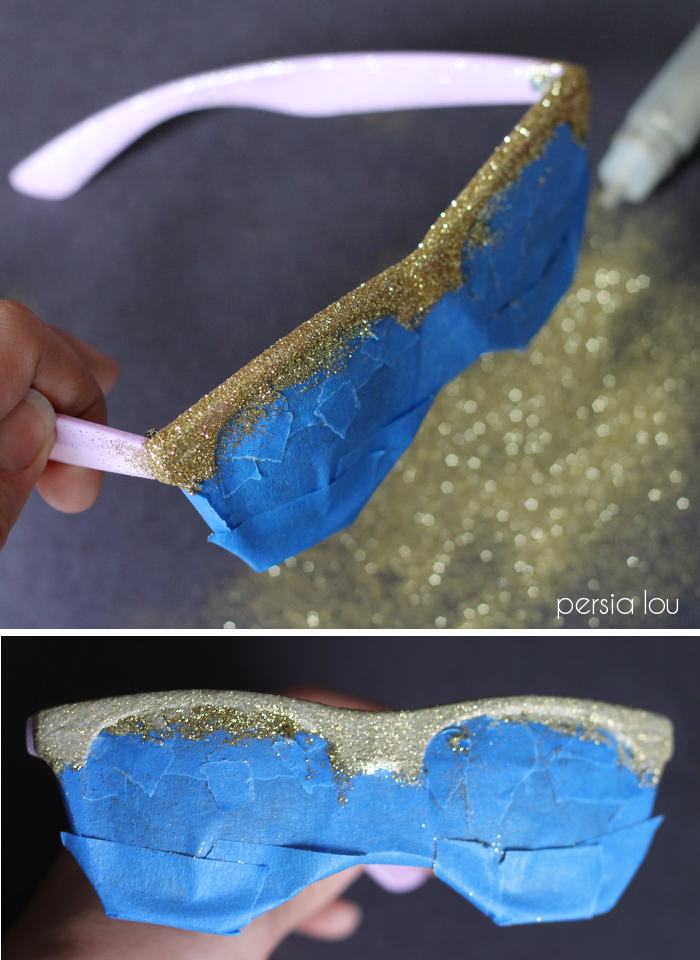 Give the decoupage some time to dry, and then cover the glitter with a thin layer of gloss decoupage. Again, try to avoid getting decoupage on the tape. Peel off the tape before the decoupage has dried completely to avoid chunks of glitter coming off with the tape.
Let it dry completely, and that's it! Wear your glittery new sunnies with pride because they are totally awesome.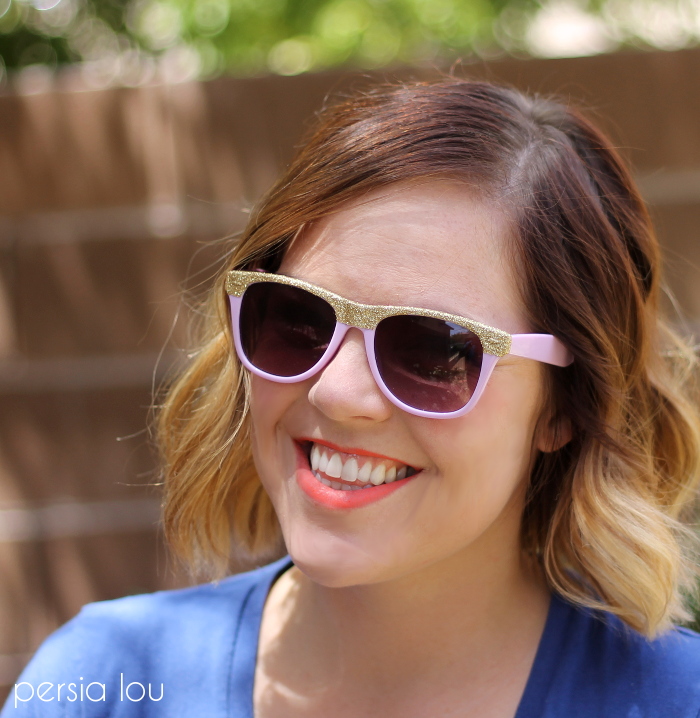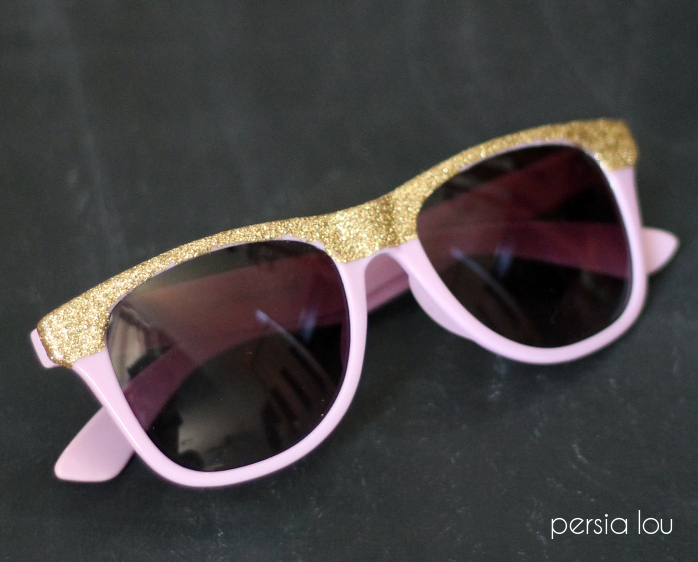 _____________________________________
and check out these other great posts of hers…