We are so excited that it is once again…. DISNEY WEEK here at Eighteen25. You may already know that we are big time Disney nerds. We love going to Disneyland multiple times a year and we love to do things that make each trip extra magical. Disneyland tickets keep going up and we know that it's dang expensive to take your family there.  We save up all year long and it's just something we love and choose to spend our extra money on.
Today we are sharing a fun little DIY Disney bank. Recycle an old container and it'll cost you less than a dollar to make. (saving you money already :))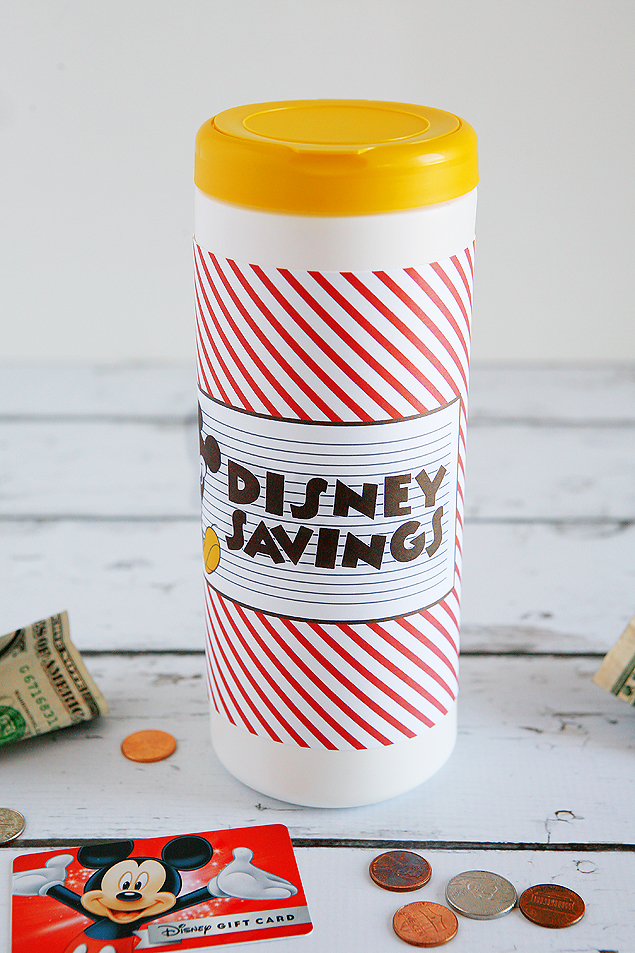 These are so cute and easy to make that you could make one for each of your kids or just have one for your family. We throw spare change, dollar bills and even Disney gift cards that we get through out the year in there.
One tip I like to share is that I buy Disney gift cards from my grocery store. (Smiths/Kroger) They offer savings on gas when you buy gift cards so I'll buy them throughout the year and save them until our trip. That way I'll save money on gas throughout the year. Or sometimes I just wait and buy all my tickets/Gift Cards right before our trip and save a TON on gas money for our actual trip. Hope that helps a bit!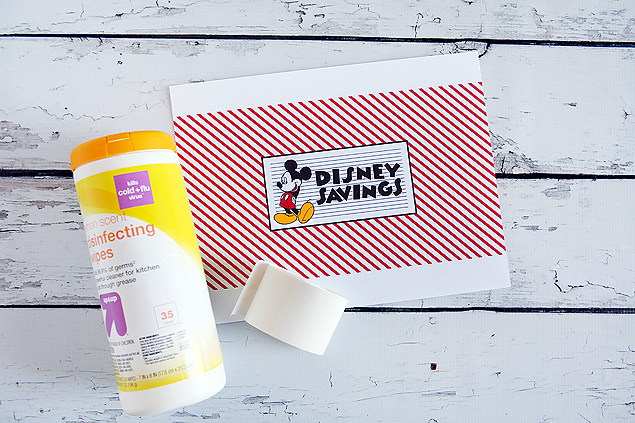 All you'll need is:
Disinfecting Wipes. Target brand has ones with the yellow tops that match the wrapper.
Glue Dots or other strong adhesive
Disney Saving Wrapper – Download HERE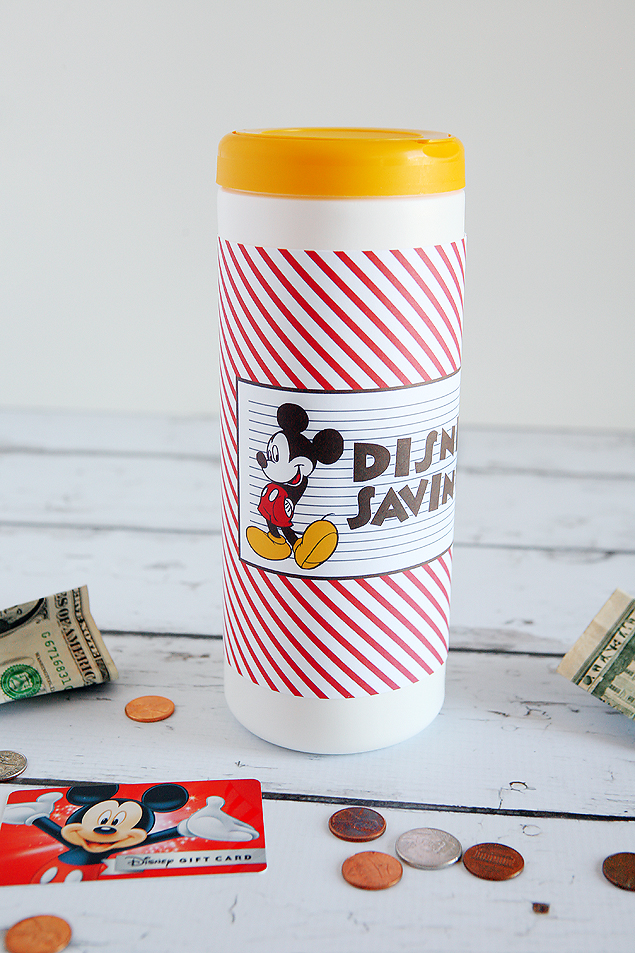 First thing you'll need to do is use up all your wipes. (or just store them in a ziplock bag) Then remove the label from the container. Download, print and trim your Disney Savings Wrapper. Then wrap it around your container and use your adhesive to glue it in the back. That's it. Super simple.
Happy saving! Hope you make it to Disneyland or Disney World in no time. It really is the most amazing place ever. haha.
Pin this for later:

Here are a few more great Disney Posts from Eighteen25:
We'll see you back all week long for more brand new Disney ideas!!
---
[affiliate links included below]
Use Promo Code: Eighteen25 at Get Away Today to receive $10 off any southern California Vacation that includes at least 2 nights hotel stay and 2 tickets.