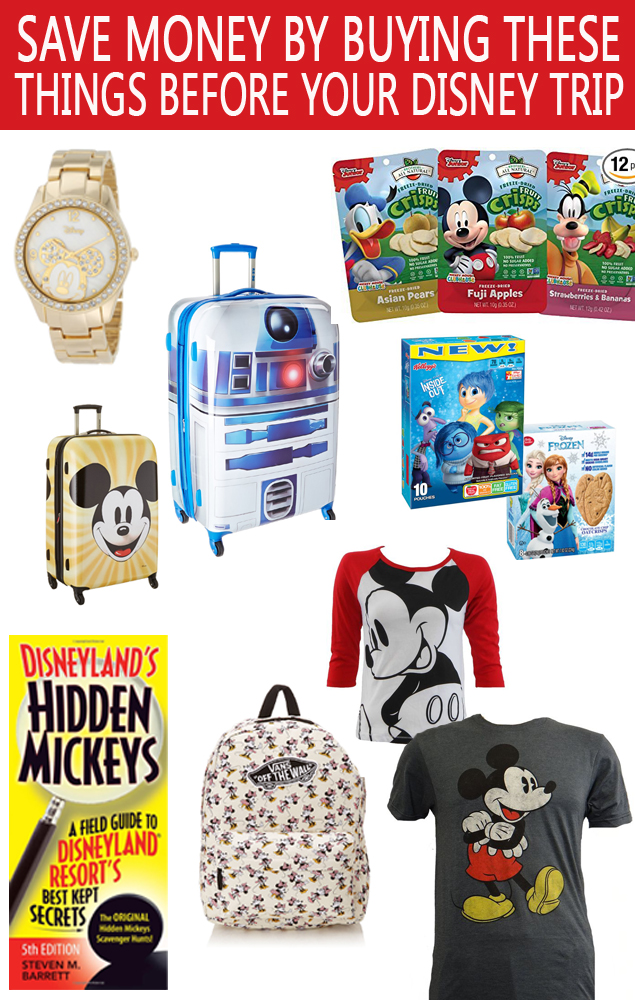 [affiliate links included]
Before you leave for you Disney Vacation check out this great list of items that you can grab before you go. We use Amazon all year long to save us money, so it's no different when we head off on a trip to Disneyland.  We've found that it's much cheaper to buy things beforehand, if you wait till you get to Disneyland expect to pay quit a bit more.

We are pretty much suckers for anything with Mickey on it. So if we buy a new shirt for the kids and/or us we don't feel tempted to buy the $40 t-shirts in the park.
Women's Mickey Mouse Tee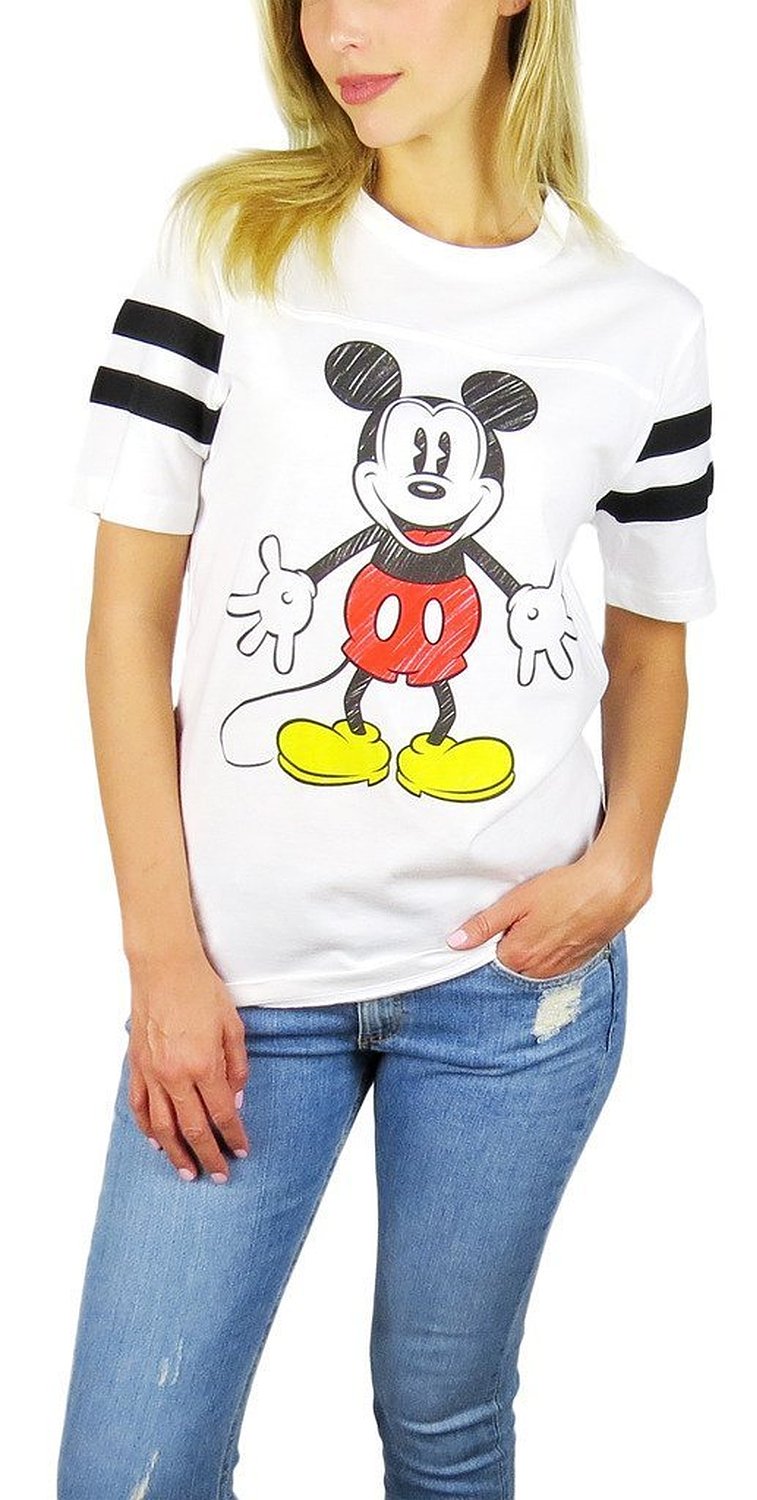 Junior Fit Mickey Mouse Shirt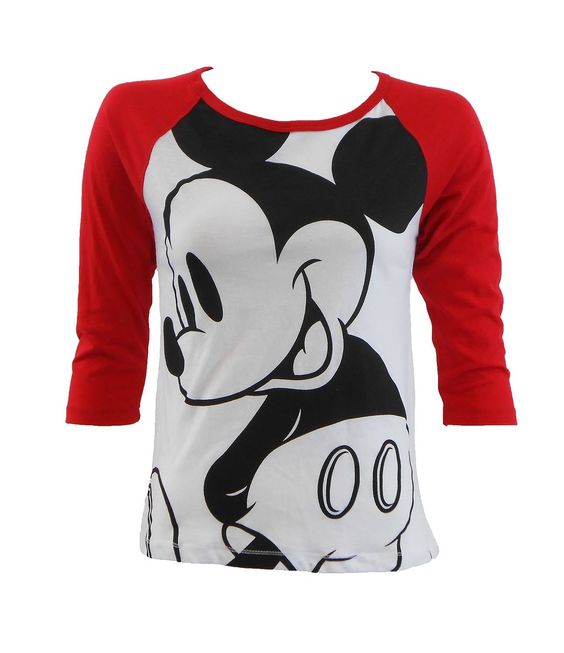 Men's Mickey Mouse Shirt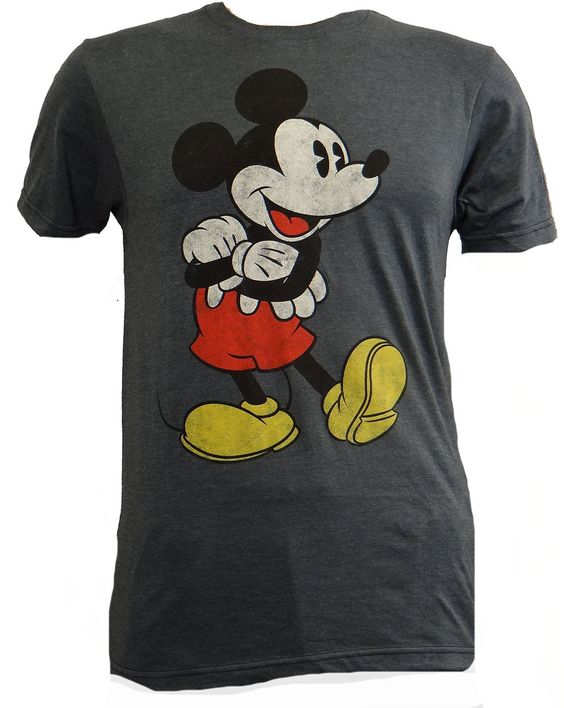 Mickey Mouse Watch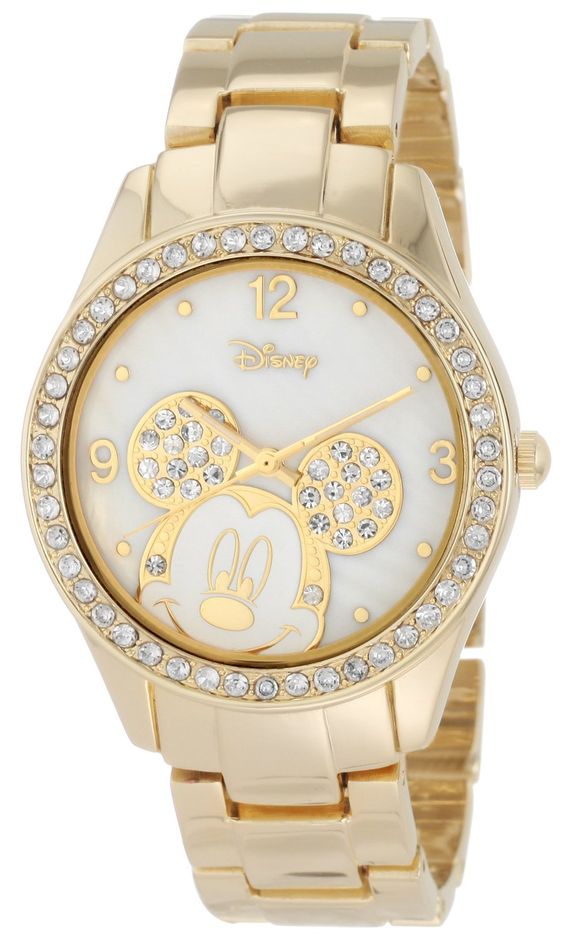 We always take a backpack with us. In fact we have a post coming up later this week with 10 things we always bring in our backpacks. Of course we can't bring just any backpack. It has have some kind of disney character on it. 🙂
Vans The Little Mermaid Backpack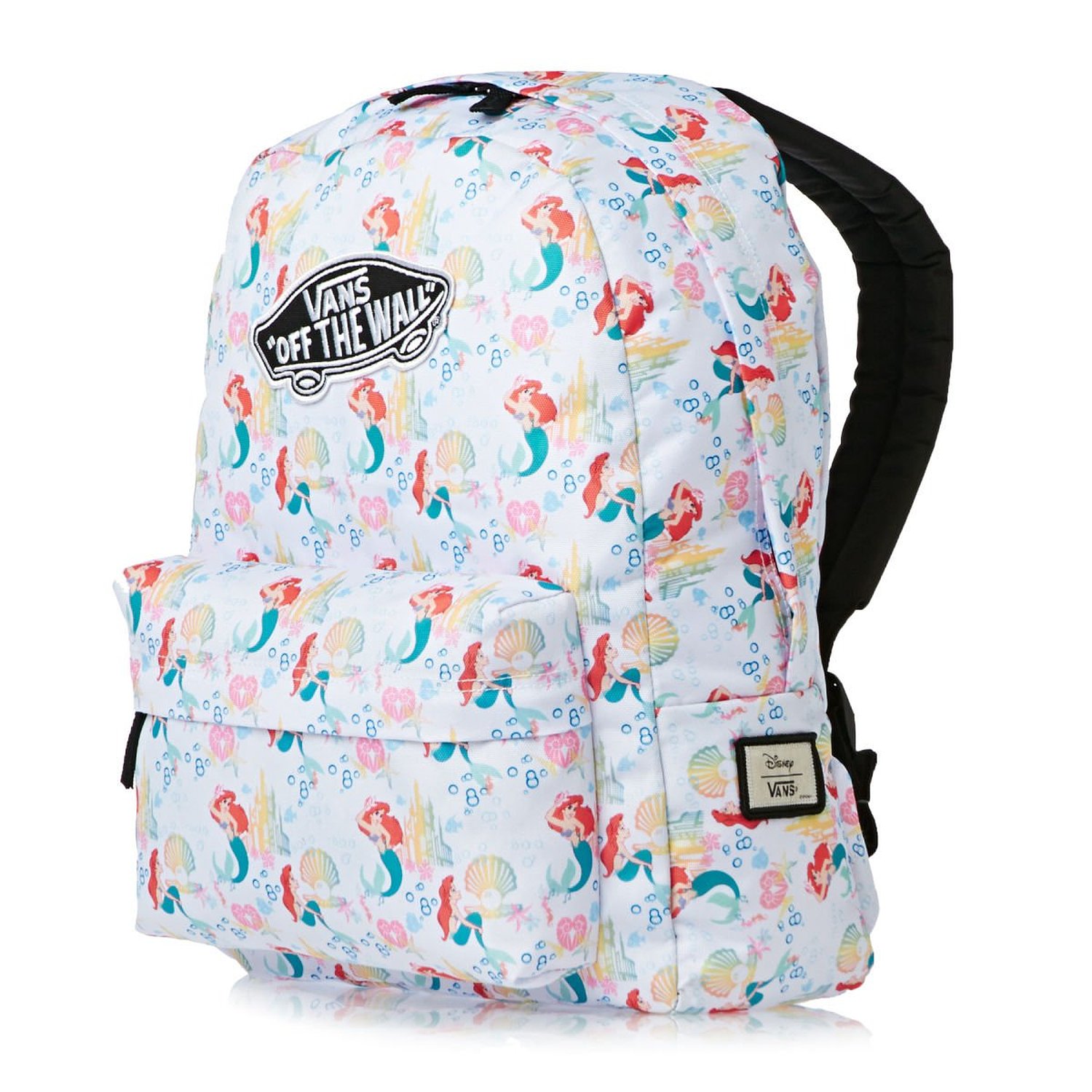 Vans Minnie Mouse Backpack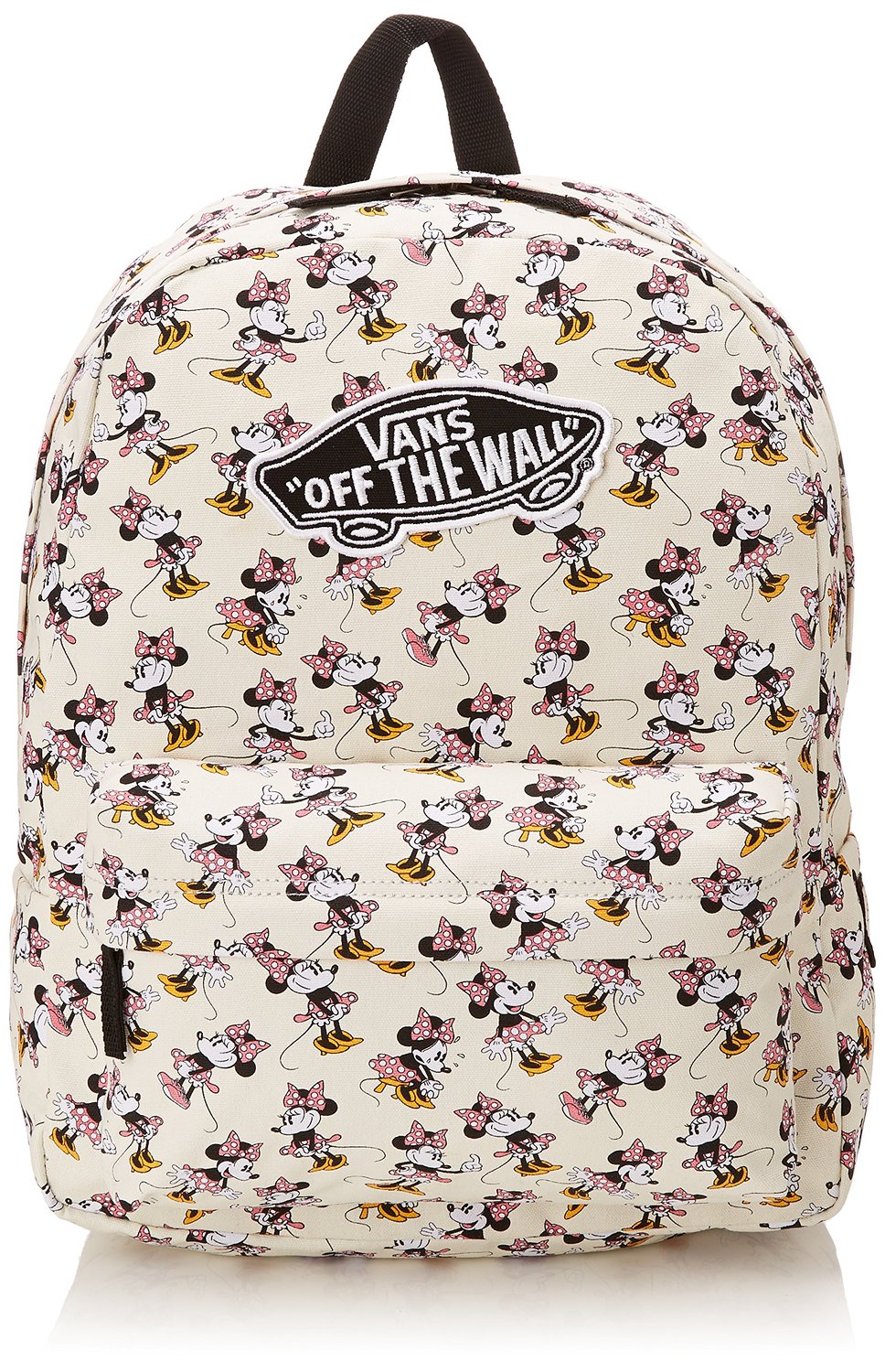 Disney Luggage isn't a necessity, but it sure is fun!! We take ours everywhere… not just on our Disney trips. It's easy to spot at baggage claim and it adds a bit a magic to our trips to see Mickey.
Mickey Mouse Softside Spinner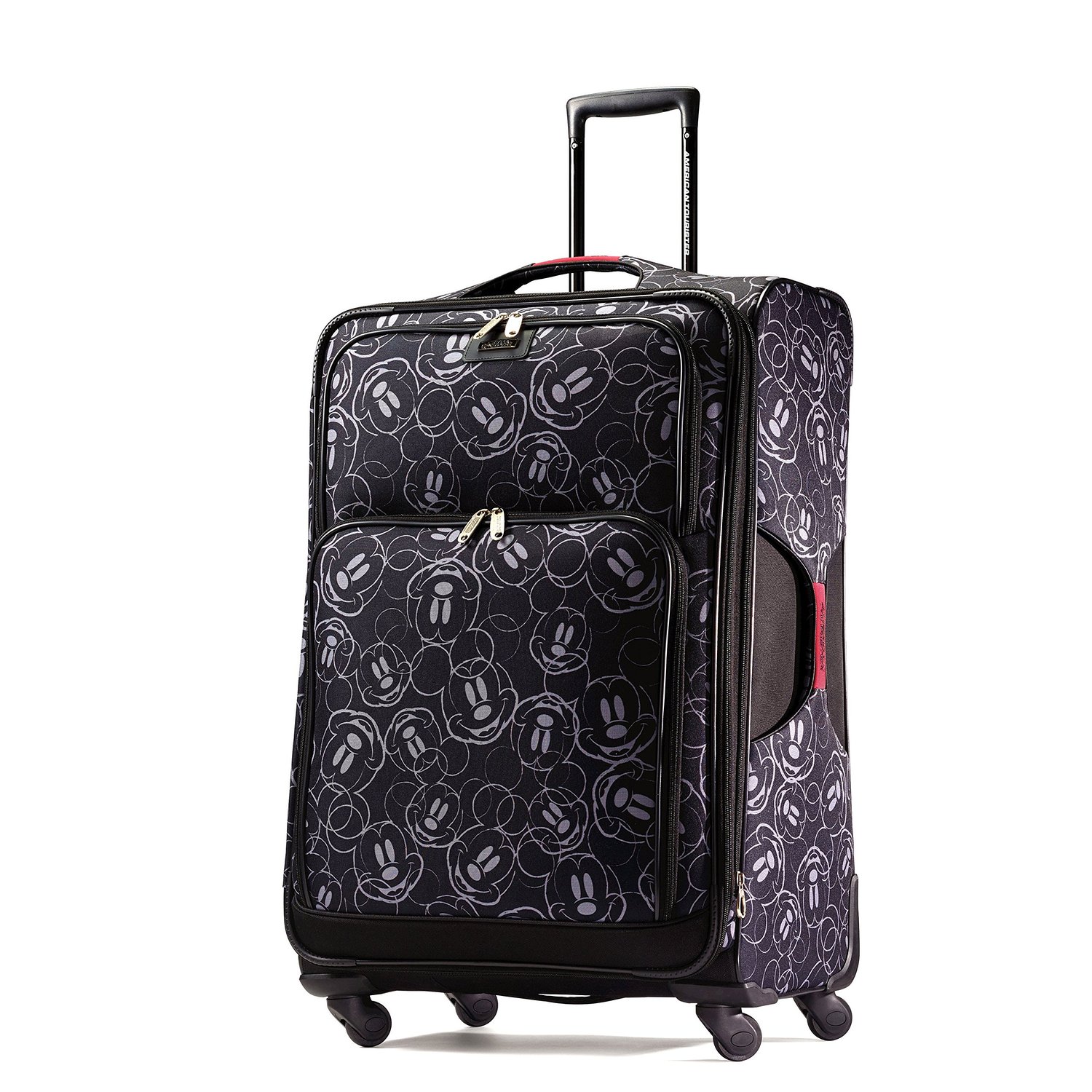 Mickey Mouse Face Hardside Spinner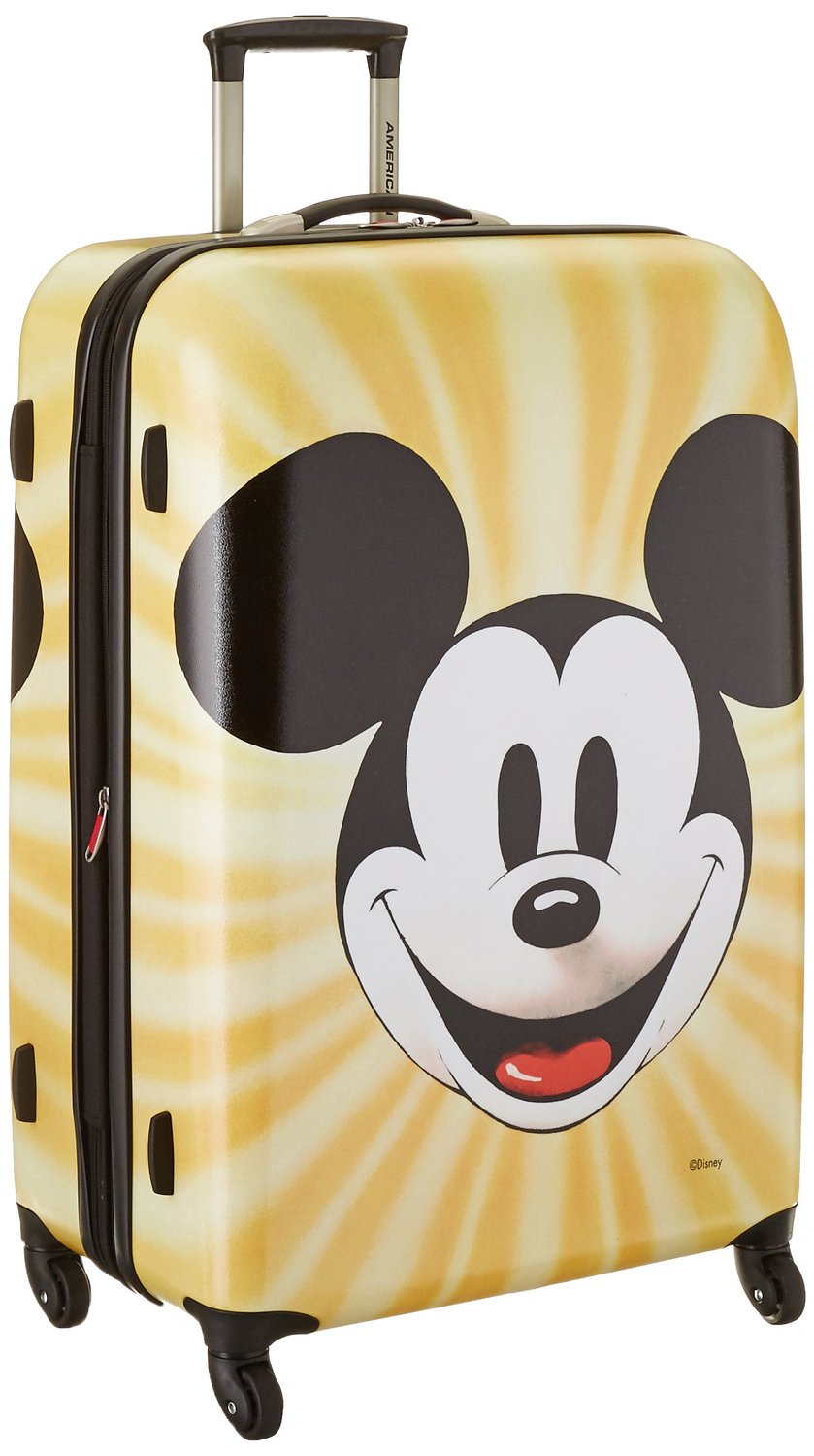 Star Wars Hardside Spinner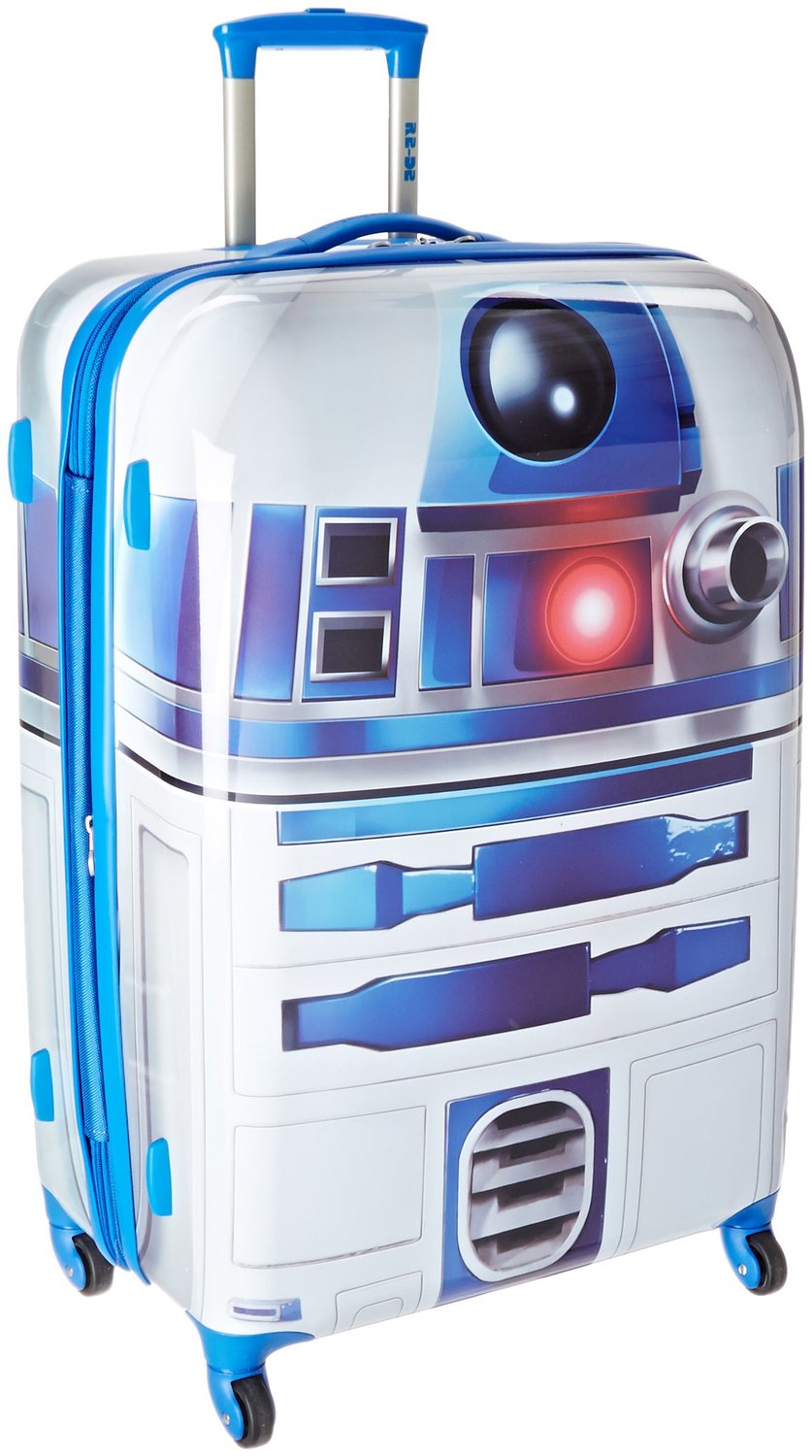 Did you know that there are Hidden Mickeys all through Disneyland? These books are great. They keep the older kids and adults entertained while in line and you'll impressing your friends with your knowledge of all the hidden Mickeys in no time.
Disneyland's Hidden Mickeys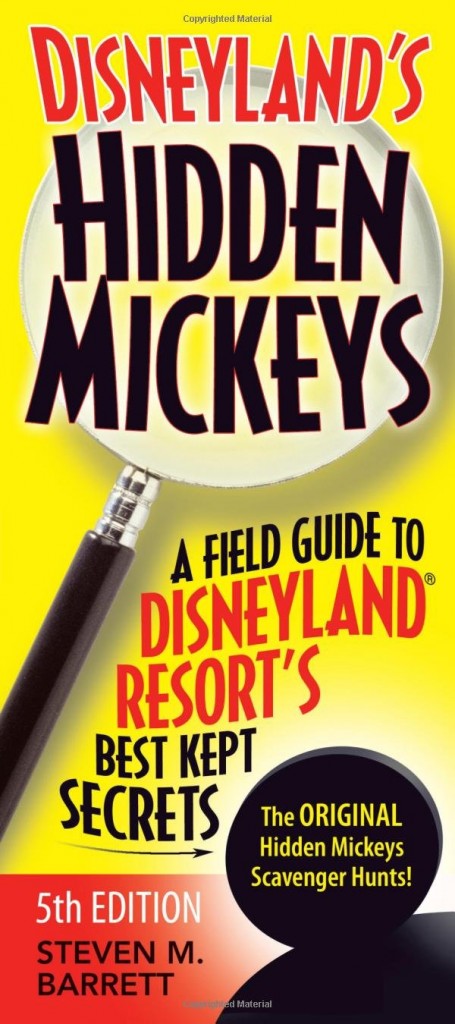 Disney World's Hidden Mickeys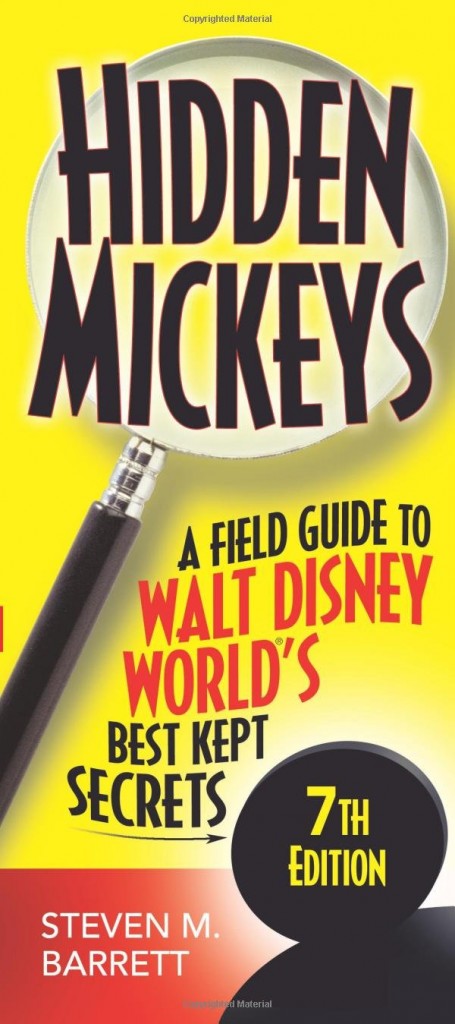 We always take a backpack full of treats. A mixture of salty and sweet snacks that we can eat throughout the day. The kids know if they are hungry they can just get in the backpack and find something to snack on. It cuts back on them asking for every ice cream and churro we pass by. (But we do usually by one treat at Disneyland each day) When it's possible we buy treats that have disney characters on them. You can find all sorts of fruit snacks… princesses, monsters inc, star wars, inside out and lots more. Fruit Crisps are also really good and really fun. They actually sell them in Disneyland but they are much cheaper if you buy them beforehand!!
All Natural Mickey Mouse Fruit Crisps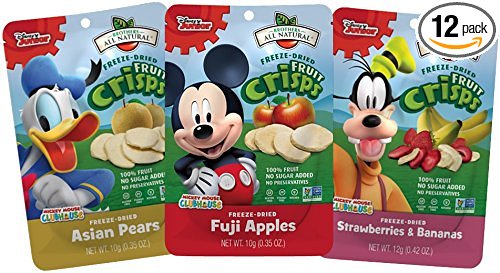 Disney Fruit Snacks – Inside Out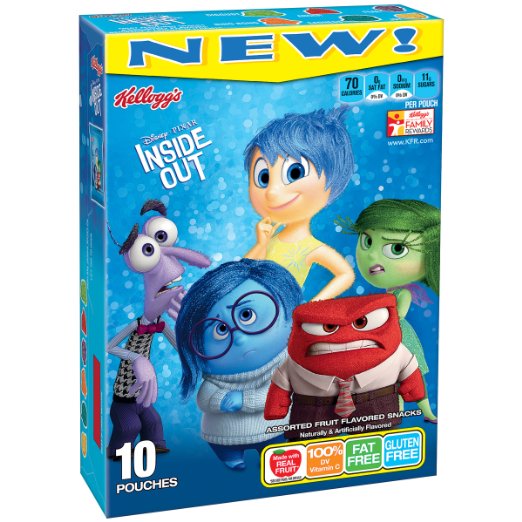 Disney Fruit Snacks – Star Wars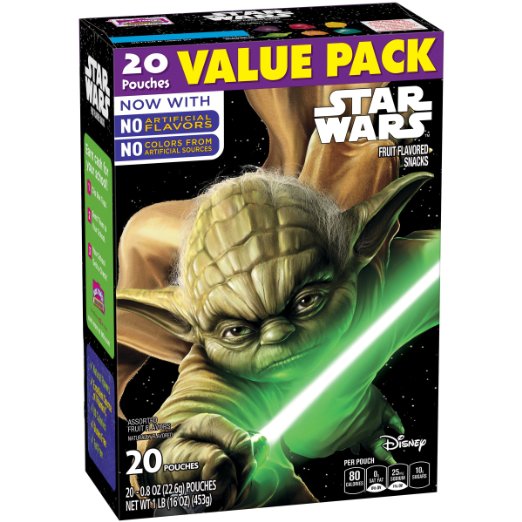 Frozen Chocolate Chips Oat Crisps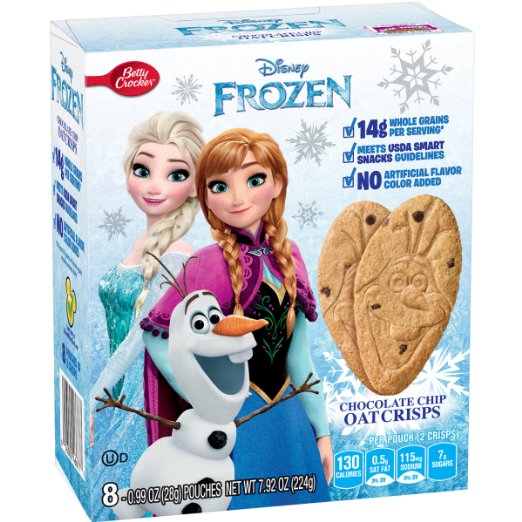 Hope you get to plan a magical Disney vacation sometime soon and hopefully these ideas can help cut back a little on some of the cost.
Check out these other great Disney posts from Eighteen25:
---
[affiliate links included below]
Use Promo Code: Eighteen25 at Get Away Today to receive $10 off any southern California Vacation that includes at least 2 nights hotel stay and 2 tickets.