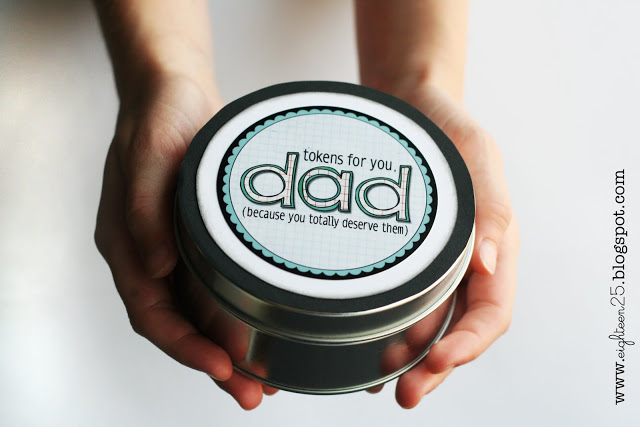 instead of the usual coupons, why not give dad some fun tokens this year.
what you need:
* small round tin (i got mine at michaels – it's about 4″ in diameter)
* one sheet of black cardstock
* two or more sheets of white cardstock (depending on how many tokens you make)
* sheet of tokens (download HERE)
* black ink pad
* scissors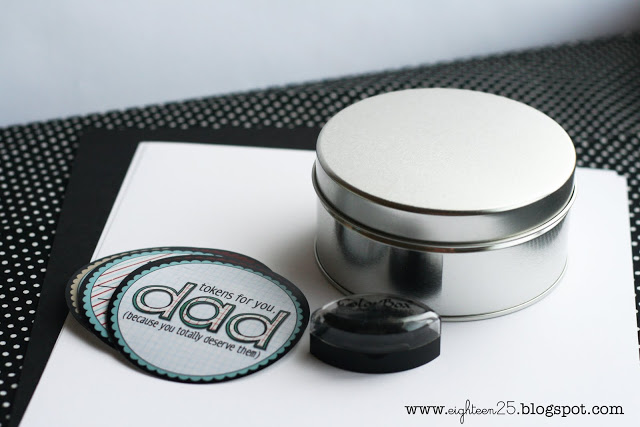 step one: print your tokens, then punch out with 3″ punch.
step two: trace and cut out white circles a little larger than your tokens. i used a large soup can. (you can probably use a cricut for this) then trace and cut out one black circle for the lid of your tin. this needs to be bigger than your white circle, but not bigger than the lid.
step three: ink the edges of your white circles.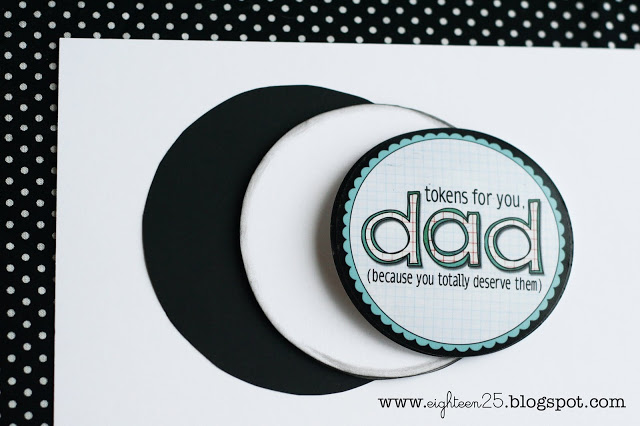 step four: adhere tokens to your white circles. (adhere the black one for your lid) then have your child(ren) write things they are willing to do for their dad on the tokens. make sure to have them sign their names too.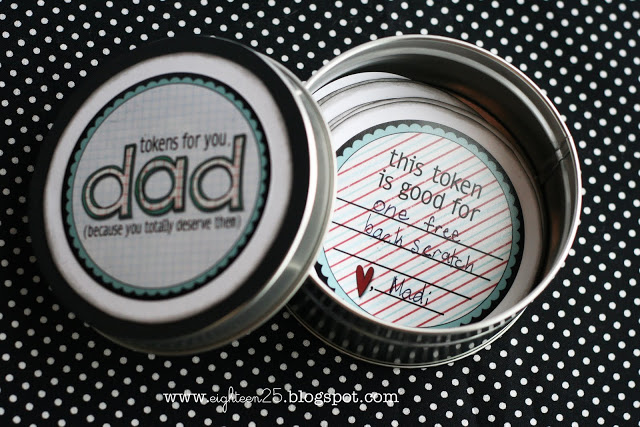 (tokens were made using the papers and alphabet from the digital kit found
HERE
)
some ideas for your tokens:
back scratch
foot rub
breakfast in bed
car wash
lawn mowing
empty the trash
movie partner
afternoon nap
hugs + kisses