we've all been making lists of things to do this summer before any of the kids were even out of school. we wanted to make sure we never ran out of ideas and that we made good use of these school free days.
we can't take credit for this cute project, we stole the idea for it from another las vegas mother, jen j. (we stalk her blog because… well… she's awesome.) and then there's meg, from the very entertaining blog, whatever, who started the whole thought process for all of us. thanks meg. and thanks to jen too.
[Update: Here's a brand new version that you can download for free: Printable Summer To-Do List]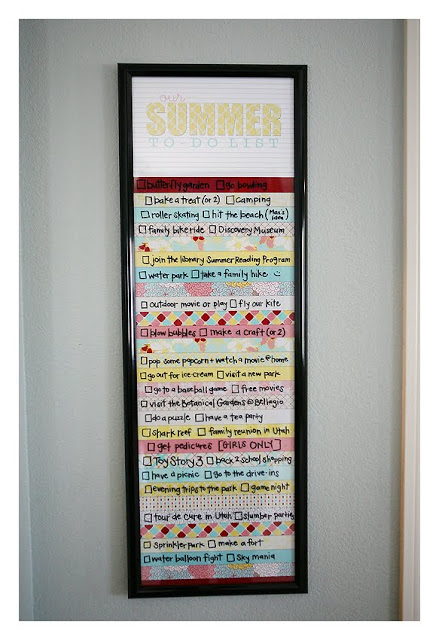 . . . . . . . . . . . . . . 
what you need:
* 11 3/4 x 36 inch frame
* patterned paper (regular scrapbook paper or digital)
* black permanent marker
i used digital papers from the nostalgia kit at oscraps.com.  i LOVE this kit.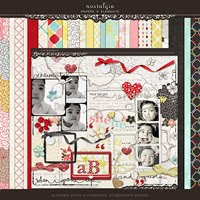 in photoshop, i opened up a 12×18 document. then i made 1″x12″ strips from all the papers and placed them on the 12×18 sheet. after that was saved, i rearranged the papers and saved a second sheet. they were printed off at costco. ($2.99 a sheet)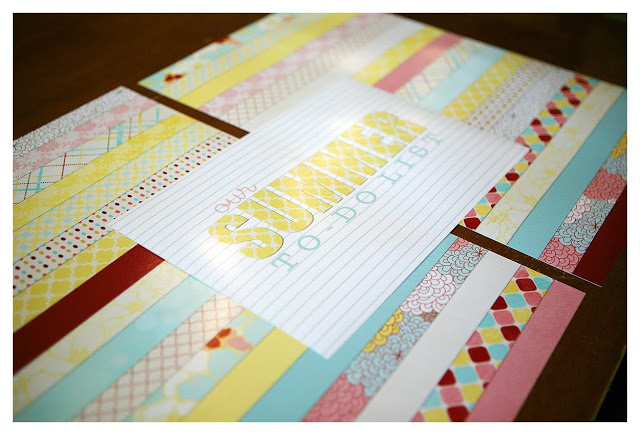 next, i made an 8×12 topper. which you can download
HERE
. it matches the papers perfectly, so go get the digi kit at oscraps.
we had to trim a bit off the sides of the sheets. after we did that, we taped the two pieces together on the backside. then adhered the topper to the very top of the first sheet with scrapbook adhesive.
place the strips under your glass and then replace the back of the frame.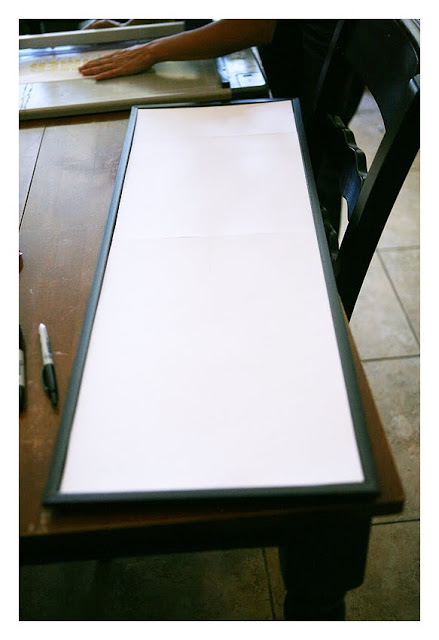 and now comes the fun part… have your sister write all of your to-do's for you. haha. me and jodie did our own, but jen made me write hers. she is a perfectionist and doesn't think her handwriting is good enough. (i think it's better than mine.)
we were using permanent markers, so that could have been the reason she was sweating. 😉 we experimented with the markers on another piece of glass first. it will wipe off with windex. but, we're not sure if it will wipe off with windex after sitting on there for three months. (we'll let you know)
here's jen j's to-do list. super cute, huh? she took the glass out and wrote directly on her strips of scrapbook papers.