1776
supplies:
9×12 canvas panel
painters tape
red spray paint
wooden numbers from hobby lobby
glue
glitter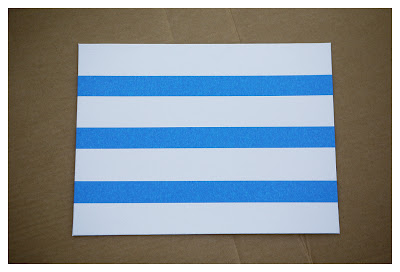 steps:
– put strips of the painters tape on the canvas
– give the canvas a couple thin coats of red paint
– paint glue on your numbers and then glitter them
– peel the painters off and glue your number on
here's my shelf… finished with a couple days to spare. 🙂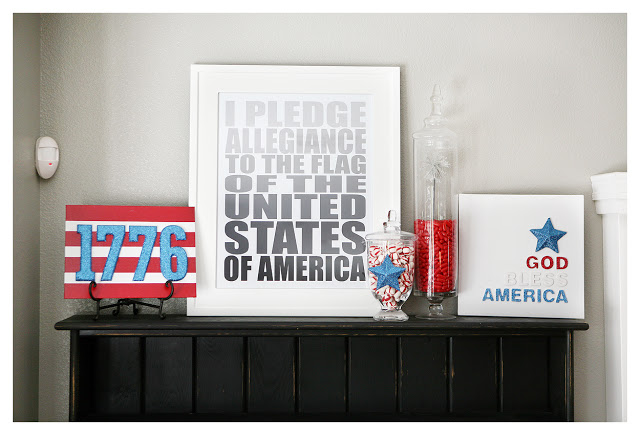 sparklers
i fell in love with,
Jessica from two shades of pink's, Sparkler Cupcake Picks
and knew i had to do something like them.
so i took some long skinny dowels that i found at Hobby Lobby
and gave them a couple coats of grey spray paint
then i used spray adhesive on about 3/4 of the dowel and sprinkled with silver glitter
then i made the cute little pom pom and hot glued it to the top
shiny sparklers that won't burn any fingers.
here's a picture of Jessica's cupcake picks. she has step by step instructions with pictures if you've never made a pom pom before. warning: they are slightly addictive.

patriotic pickle jar project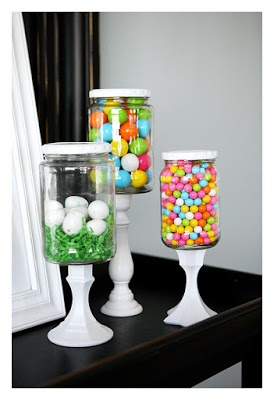 remember my jars i made at Easter time? well after i saw these hurricanes over at sweet something design… i took the pickle smelling candy out and put it in ziplock baggies for next year. (yes i am that cheap!)
then i put the cheap flags from targets dollar spot in the jars. stuck some cotton balls down in the bottom to hold the flag nicely against the glass and i just have to say…. i love the look of them.
so simple and cheap!
bring on the fireworks… i think i'm finally ready.
are you?
…
dear Canadian friends…
head over to
kiki's blog
because she was kind enough to make this print especially for you!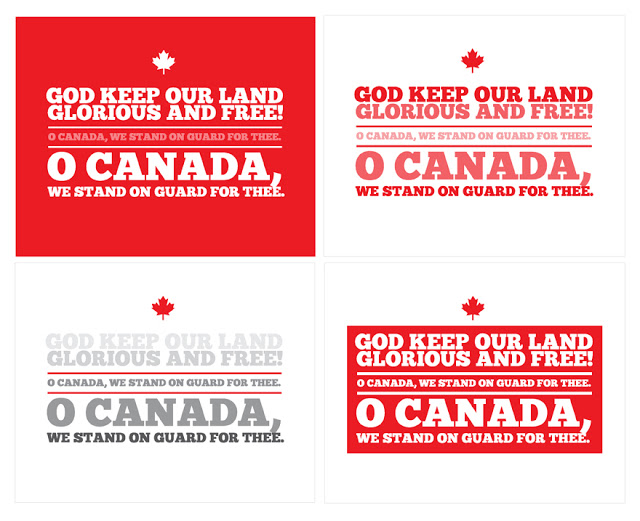 Happy Canada Day tomorrow!