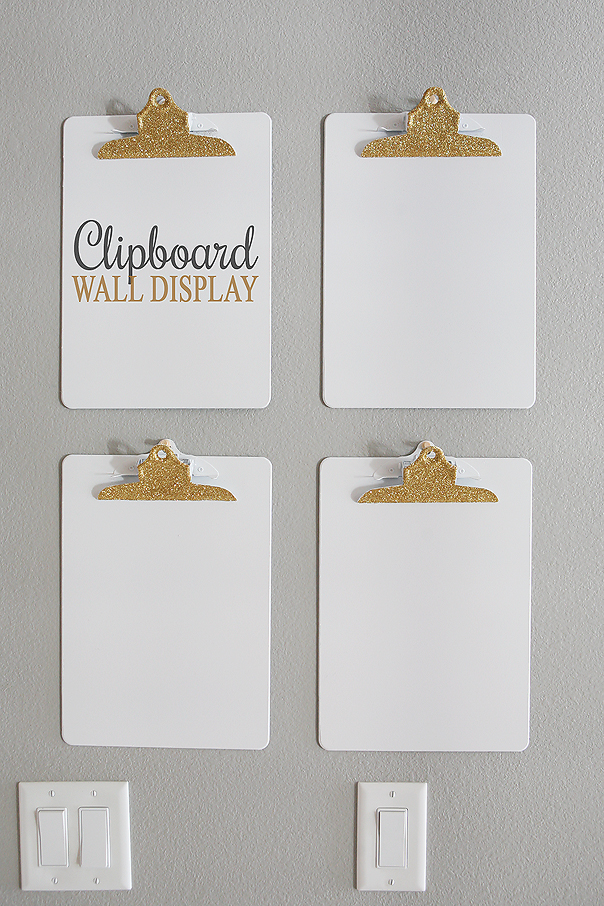 Looking for an inexpensive way to display kids artwork or your to-do list? We decided to spruce up four old boring clipboards and we are so happy with the way they turned out. They were so easy, you could even do a larger display than we did… or maybe add in a few mini clipboards.
Here are the supplies we used:
4 Clipboards
White Spray Paint
Tacky Glue
Gold Glitter
Paint Brush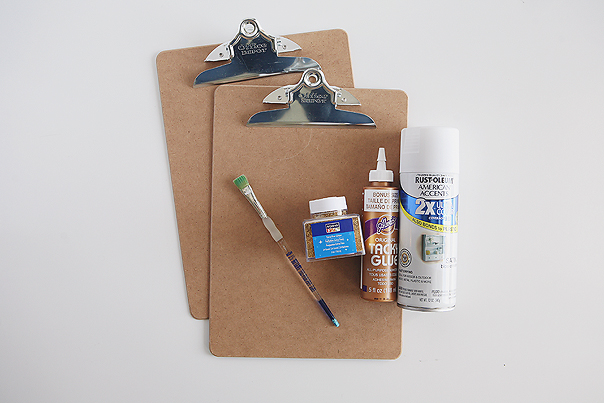 First thing you'll want to do is give your clipboards 4-5 light coats of spray paint. Remember to let each coat completely dry before doing another one. We spray painted the entire front side of the clipboards, metal parts and all. Once the paint has a nice even coverage, set the clipboards aside and let them dry overnight.
Then is time to make them sparkle! Slip a piece of paper under the clip to protect the board from getting glue on it. Using a paint brush, apply a good coat of tacky glue to the front side of the metal clip.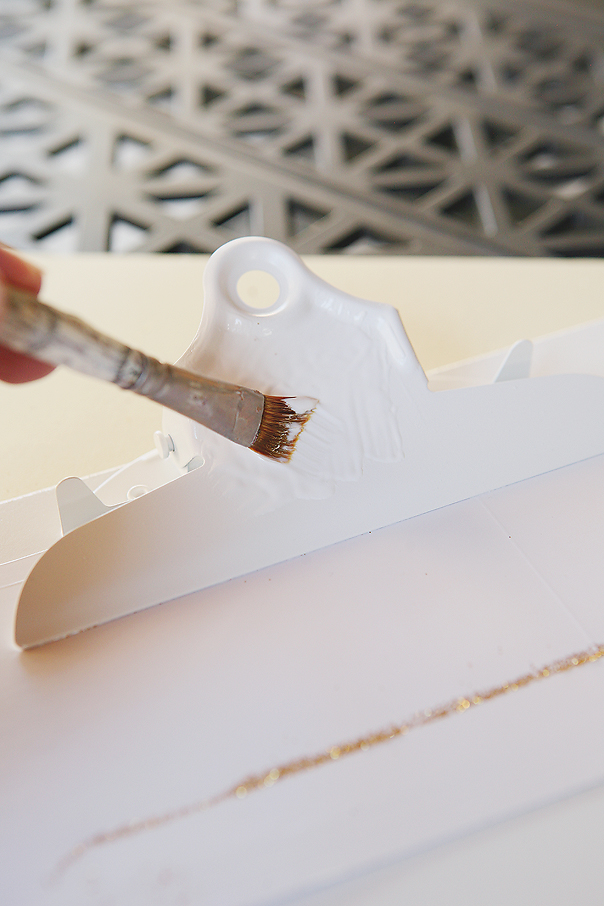 Then just sprinkle with glitter. We always glitter over a paper plate or piece of cardstock. Then we can just dump the excess back into the bottle when we are done.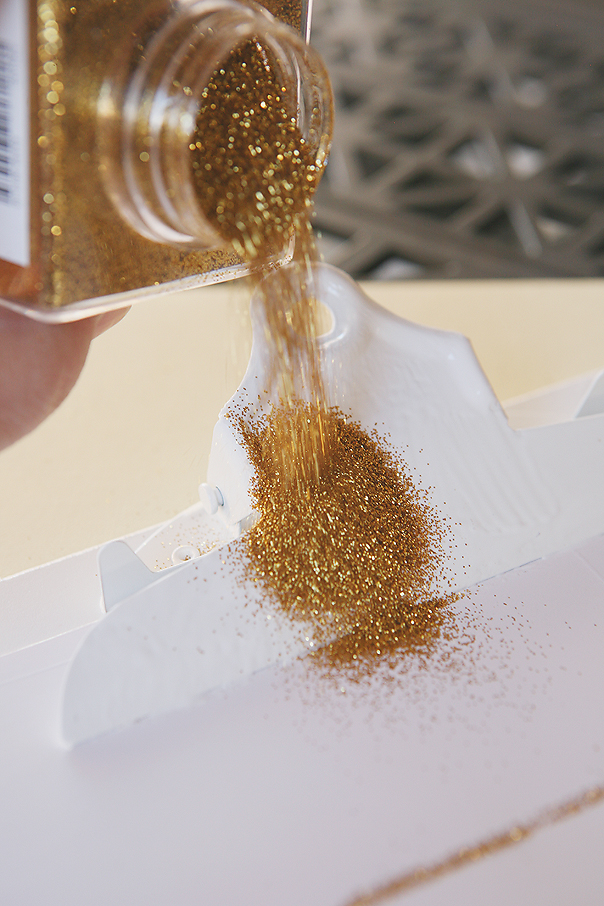 Let it sit for a few minutes and then tap off the excess glitter. Then just let it dry overnight again. We actually propped up the bottom of the board a little. Otherwise gravity makes the glue and glitter slide down on the clip just a bit.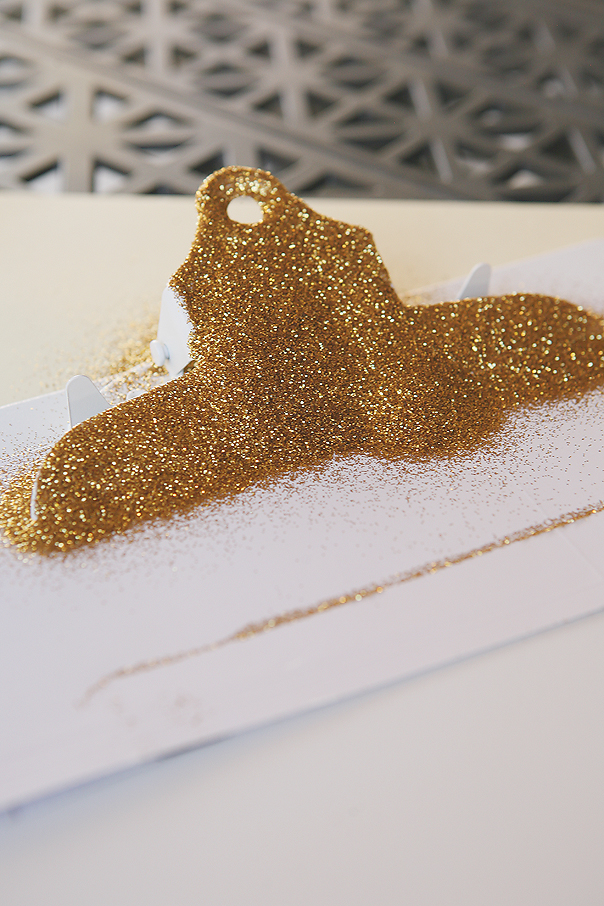 Now hang them where you want your display and then decide what you want to hang on them. Your kids artwork, grocery lists, fun free printables, photographs or whatever you'd like.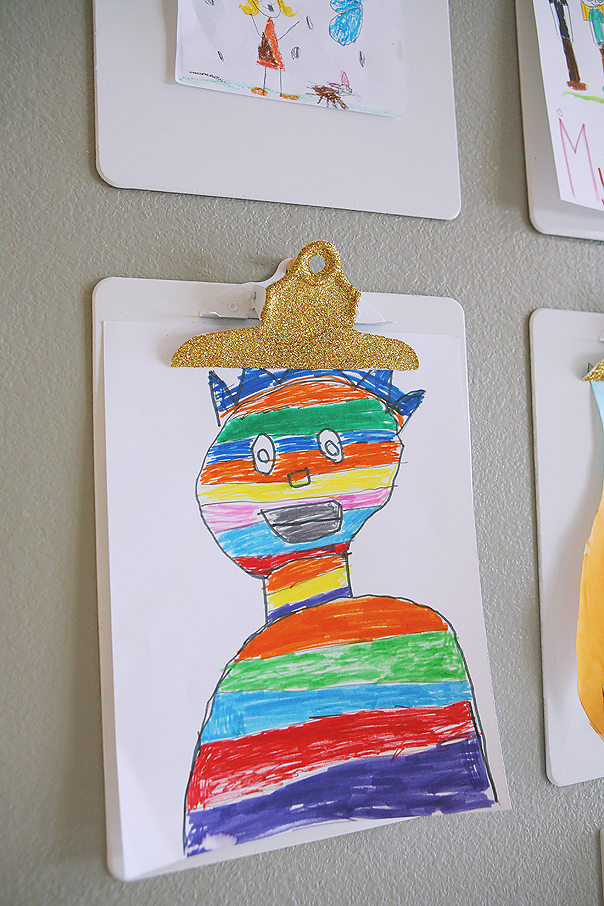 You can even switch up the colors of your clipboards if you want. There are so many fun colors of spray paint these days, it might be hard to choose.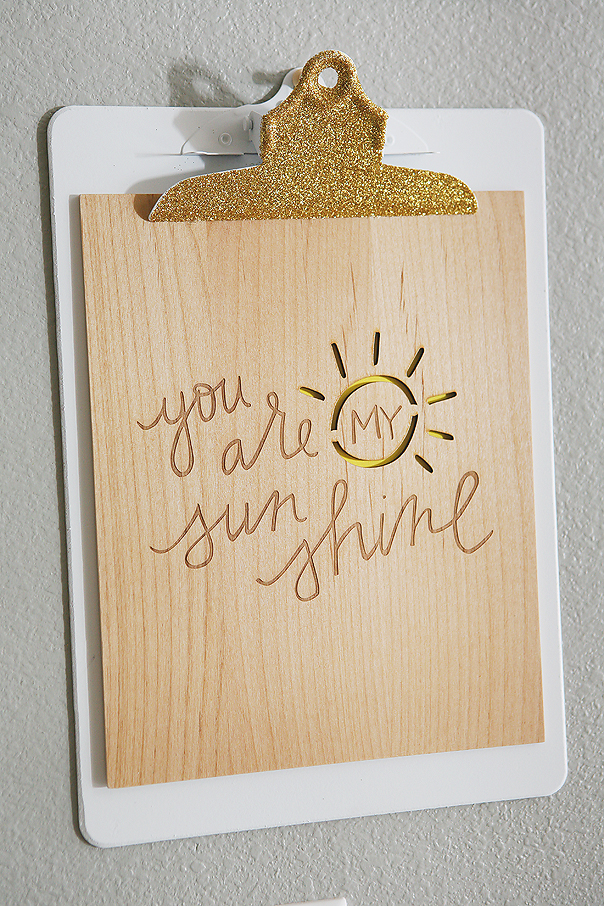 We have a few other clipboard projects on our blog. I think it's because they are so inexpensive so they are fun to decorate with. You can check out our Polkadot Clipboard Sign HERE.