This past Halloween we shared our Halloween through the years album on Instagram and got a couple requests for a Christmas Through The Years Album. Well, we were able to make that happen. Yay! These little albums only take a few minutes to put together and cost about two dollars to make…. you really can't beat that.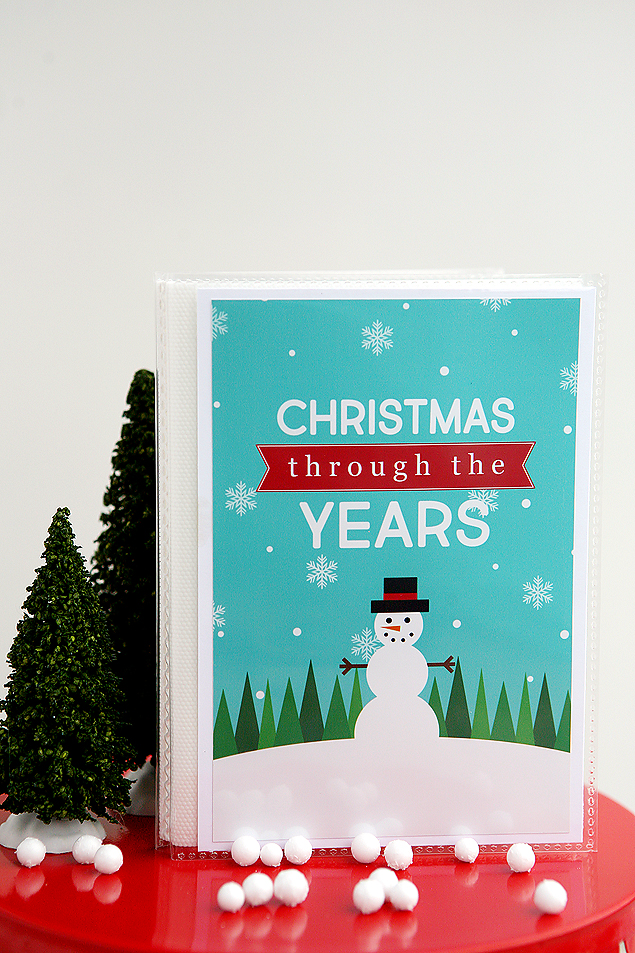 Do you take pictures of your kids in front of the Christmas tree each year? Or maybe of everyone in their Christmas jammies? Or even pictures of them sitting on Santa's lap each year. Add a picture or two to your album each year and before you know it you'll have the sweetest little Christmas keepsake.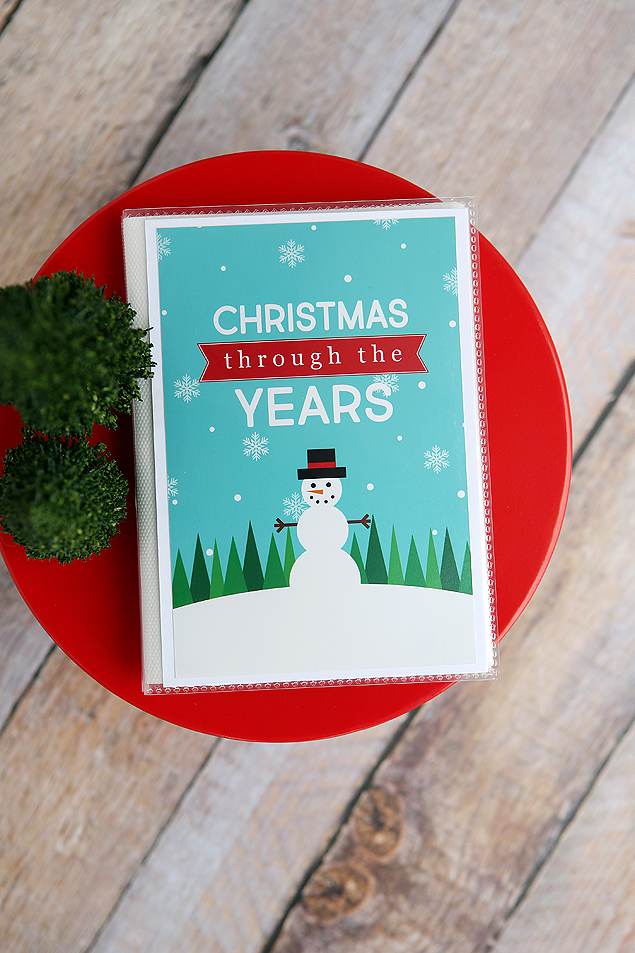 Supplies:
Cheap 4×6 plastic photo album. They usually cost about a dollar.
Cardstock
Glue Dots or other Adhesive
Remove the front and back sheets that come in your plastic album. Then download, print and trim (if you need to) your Christmas Through The Years cover. Cut two pieces of cardstock just slightly larger than your cover. Glue the cover picture to one of your pieces of cardstock. Slip it in the front of the album. Slip your other piece of cardstock into the back of the album. You're done!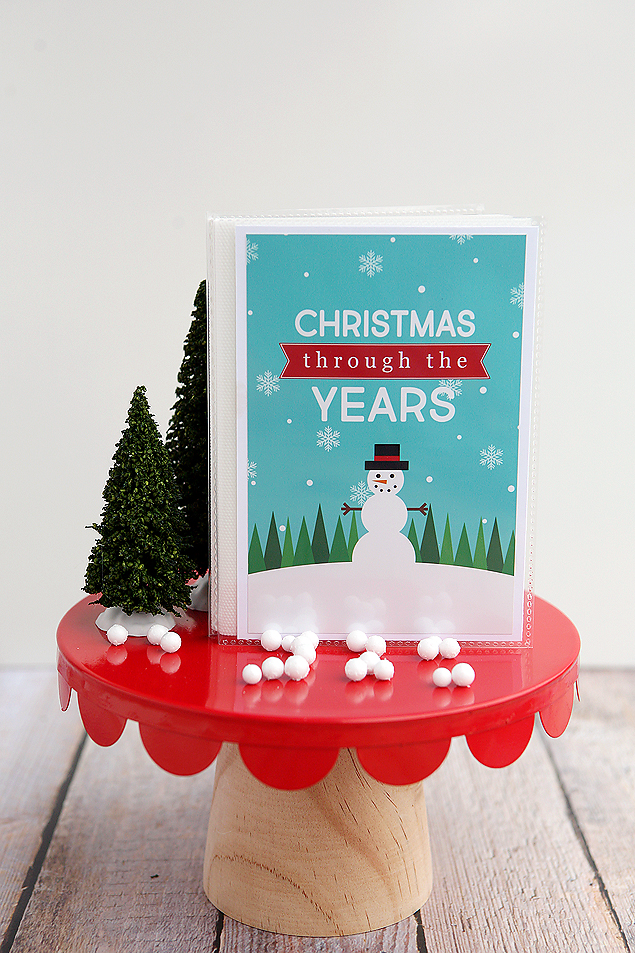 Now fill it up with precious memories.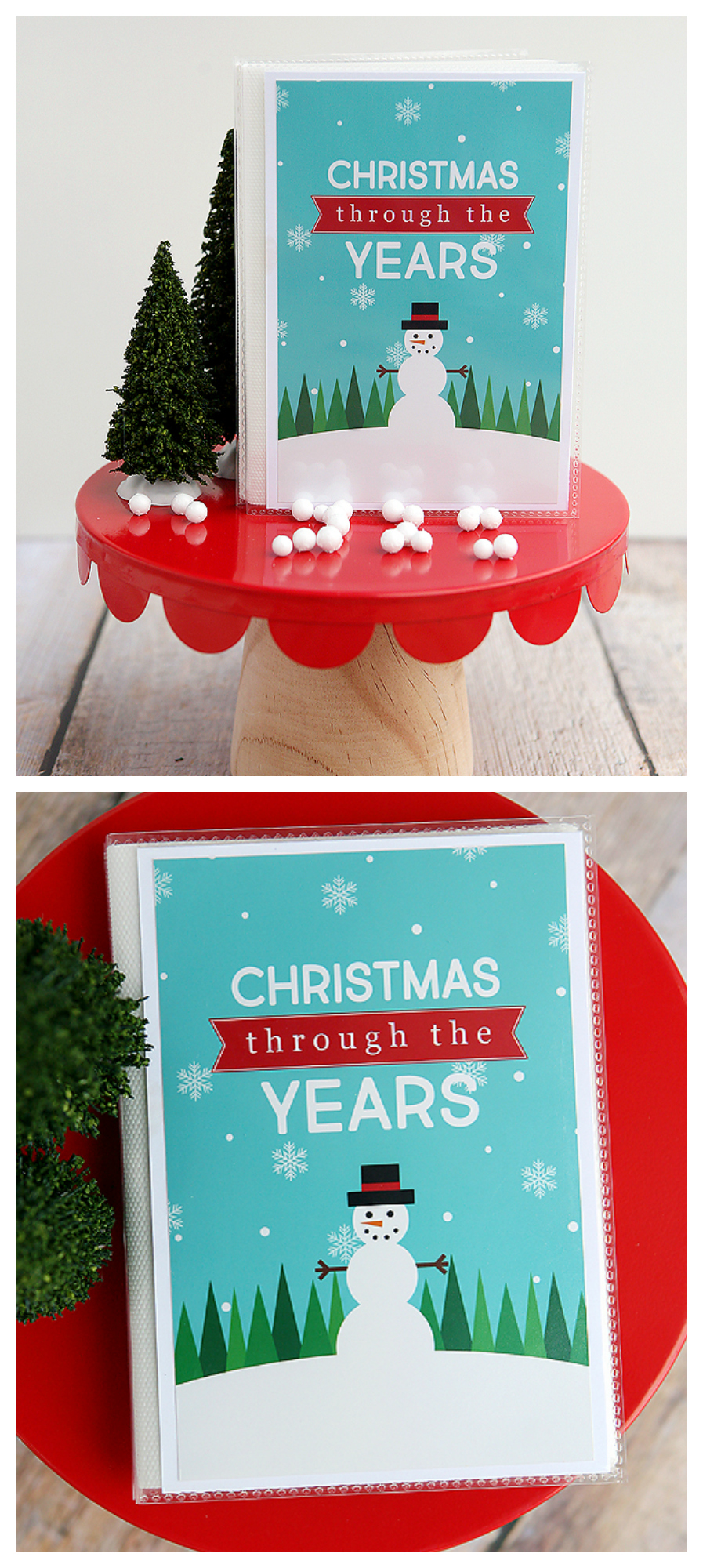 Here are a few more fun Christmas posts you can find on Eighteen25: