Today we have a chocolate chip cookie recipe that I fell in love with at first bite! You're going to love them. We call them Chocolate Chip Pudding Cookies, but you can call them delicious. 😉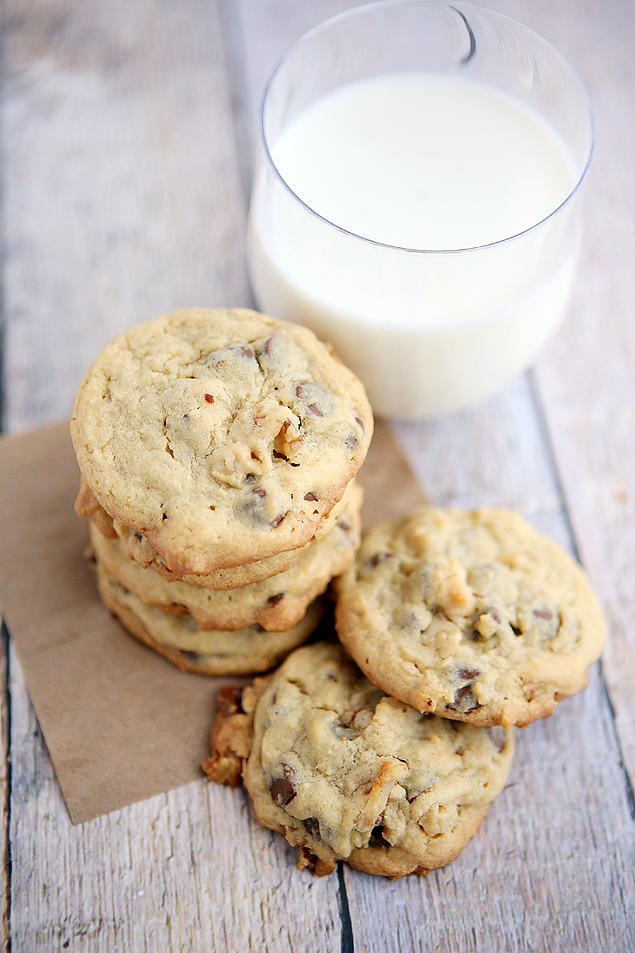 I was first introduced to these cookies back in the day when we used to meet at the scrapbook store for a marathon session of scrapbooking. I think it was 6 straight hours or something crazy like that. One of the ladies brought these cookies to share with the group and they were still warm. The best! The big surprise about these cookies was one of the ingredients. Vanilla Pudding Mix. Sounded a bit odd to me, but sure tasted good.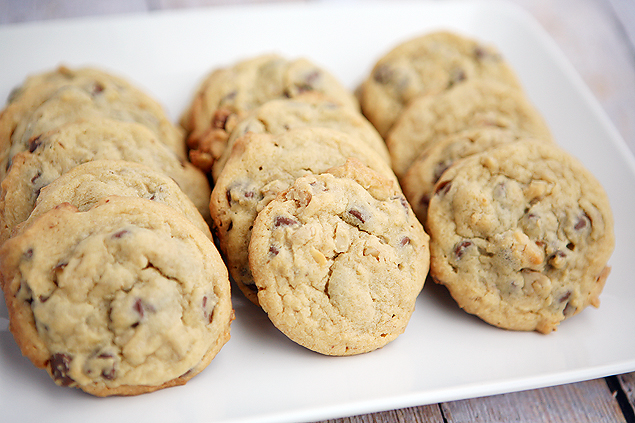 Chocolate Chip Pudding Cookies
Ingredients
1 Cup Butter
¼ Cup Sugar
¾ Cup Brown Sugar
2 Eggs
1 tsp Vanilla
1 tsp Baking Soda
1 Box (small) Instant Vanilla Pudding
2 and ¼ Cups Flour
¾ Cup Chopped Walnuts (optional but recommended :))
2 Cups Milk Chocolate Chips
Instructions
Mix the Butter, Sugar, Brown Sugar and Eggs together.
Then add your Vanilla, Baking soda and dry Pudding Mix.
Next, slowly mix in your Flour about ½ a cup at a time.
After everything is mixed well, stir in your Nuts and Chocolate Chips.
Bake at 350 degrees for 10-13 minutes. The edges should be a nice golden brown.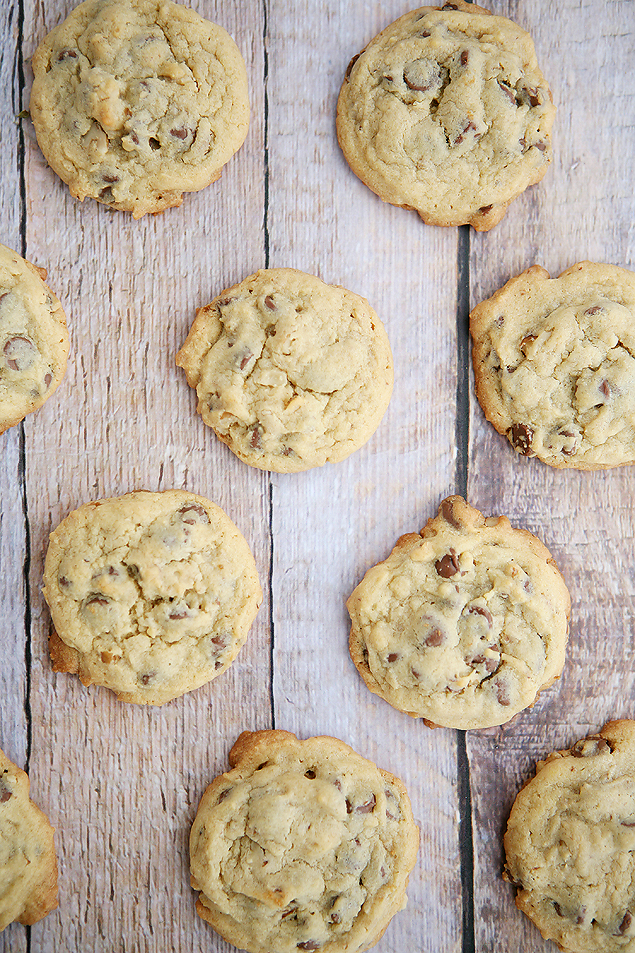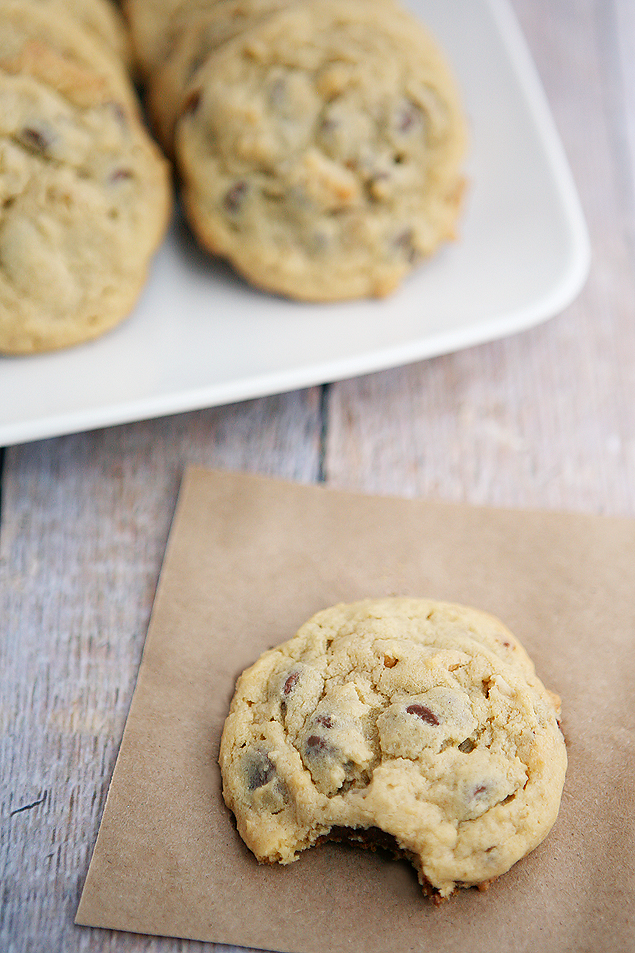 They are delicious! Hope you enjoy them as much as our family does.

Here are a few more great cookie recipes you can find on Eighteen25: