we made a sweet jar of bottled up love…
but love is meant to be shared with our families and those we care about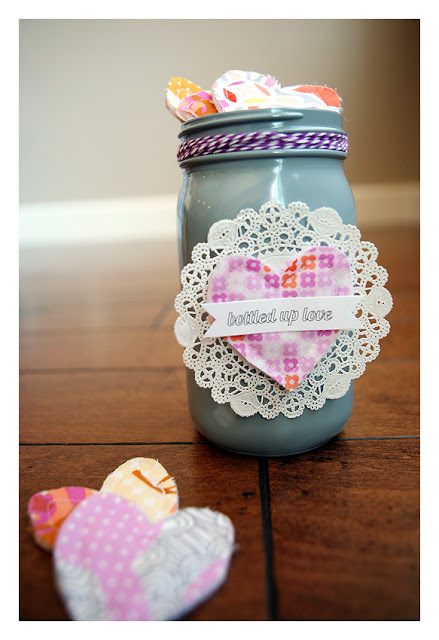 so we plan to take a heart and do something nice for someone in our family.
then leave a heart and that person will know they are loved.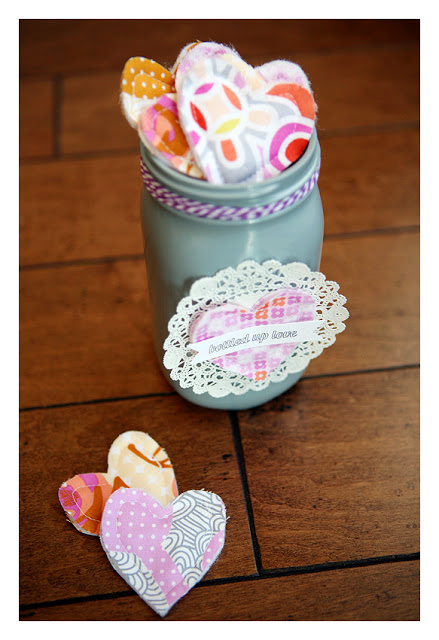 then that person will take the heart and do something nice for someone else.
and hopefully in no time… we'll be spreading the love all through our home.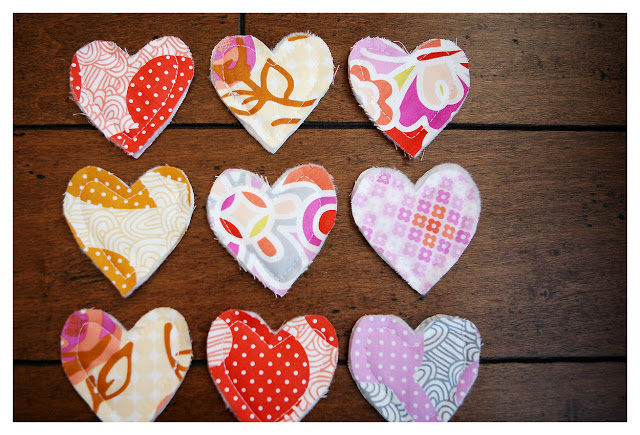 supplies:
wide mouth mason jar
spray paint
twine
doily
3-4 coordinating fabrics
batting
steps:
– spray paint your mason jar with the color of your choice and let dry
– make your hearts by drawing a template and then cut out a front, back and a piece of batting for each heart
– use a sewing machine or hand stitch around each heart
– print out "bottled up love" and trim to just a small strip
– notch out both ends of your strip
– glue your strip to a heart and your heart to your doily and your doily to your jar
– wrap some twine around the top of the jar and fill your jar with your hearts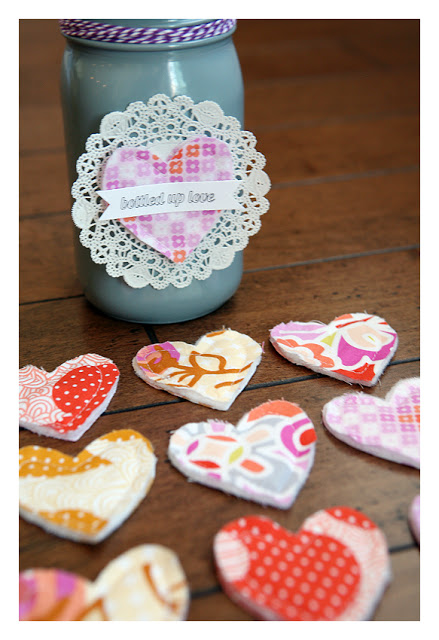 but don't keep all that love bottled up for too long…
start spreading the love as soon as you can.
. . . . . . . .
this post is sponsored by: