Hi everyone! It's Autumn again, from It's Always Autumn. Today I'm sharing a super easy sewing project: a 10 minute upcycled nightgown.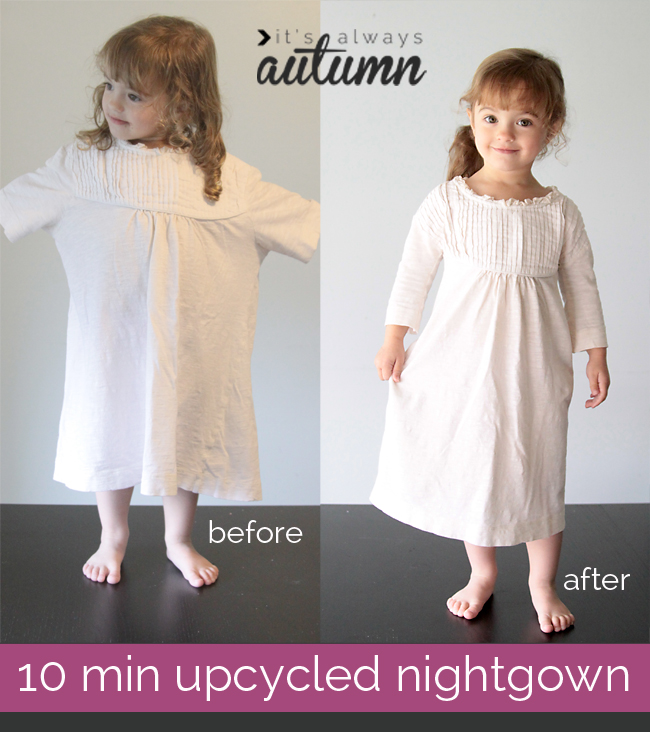 One of the most popular posts on my blog is the original easy upcycled nightgown tutorial, which teaches you how to turn an adult sized t-shirt into a little girl's nightgown in about 15 minutes with a bit of elastic and two seams. That post has been so well received that I decided to do a second version of the t-shirt to nightgown refashion – and this version is even simpler. In just ten minutes you'll be able to turn an old shirt of yours into a pretty nightdress for a little girl.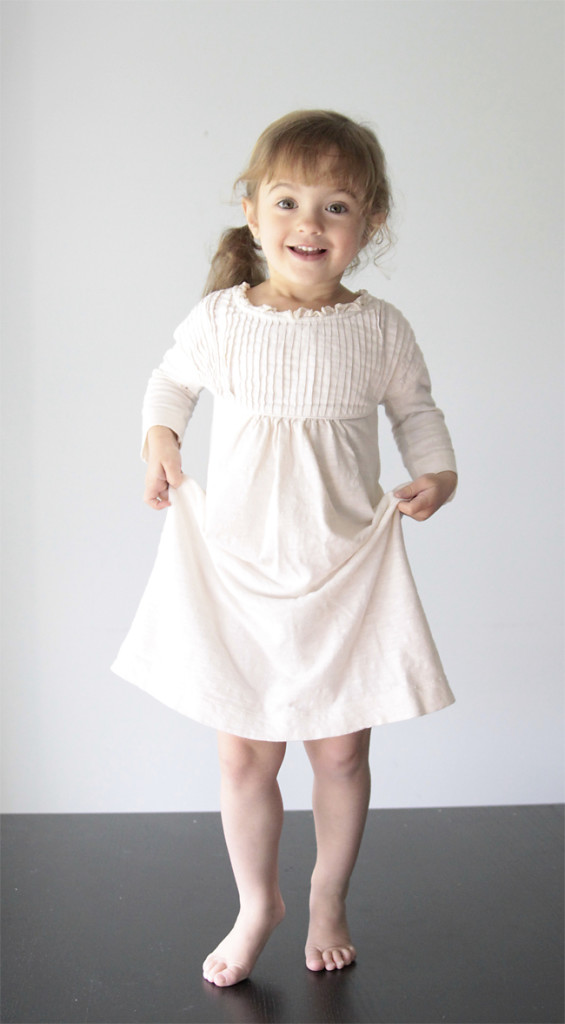 You'll need a t-shirt that's about the right length for a nightgown for your little girl, and for this version it should have a fairly small neckline – a women's size S/M crew neck tee should work well. Try it on your daughter and make sure the neckline doesn't slip off her shoulders (if the neckline is large, you'll want to use the original tutorial).
Start by laying out the t-shirt on a flat surface and smoothing it out. Then find a long sleeve t-shirt that fits your little girl well and lay it out on top of the tee, making sure the centers of each shirt match up (first photo below). Trim the t-shirt as shown in the second photo below, cutting about 1/2 and inch below the sleeve line, then angling out slightly from the armpit to the bottom of the shirt for an A-line shape.

As shown in the third photo, fold the t-shirt in half to cut the other side – this ensures both sides will be even.
Now you'll flip your shirt so that it's inside out and pin the under sides of the sleeves and sides of the shirt together. Starting at the bottom of one sleeve, sew up the sleeve, around the underarm curve, and back down the side. Repeat with the other side.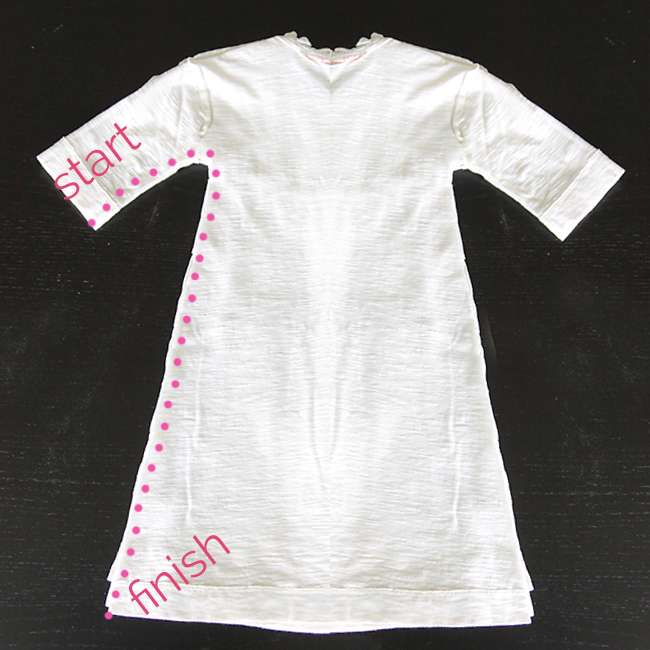 Be sure to give the t-shirt a good stretch as you sew the underarm curve – if you don't, these stitches will rip out when the wearer raises her arms. (Alternately, you can sew using a narrow zigzag so the seam will stretch.) It's a good idea to go back and sew another seam right on top of the first one to reinforce it.
Press the seams open, and that's it! If you'd like, you can zig zag stitch across your seam allowances at the hem for a more finished look (photos of that in this post). Either way, you'll have new pajamas ready for your daughter in no time.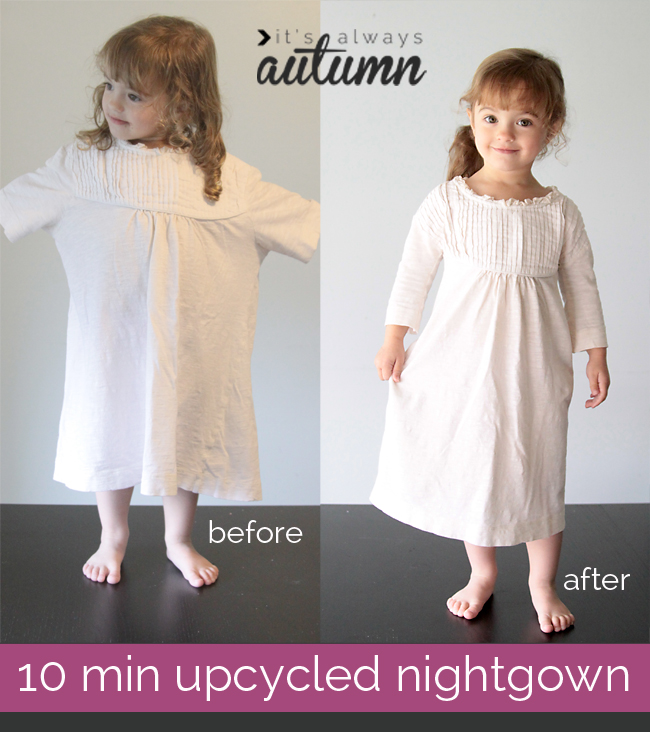 If you'd like to see the original upcycled nightgown tutorial, you can find it here: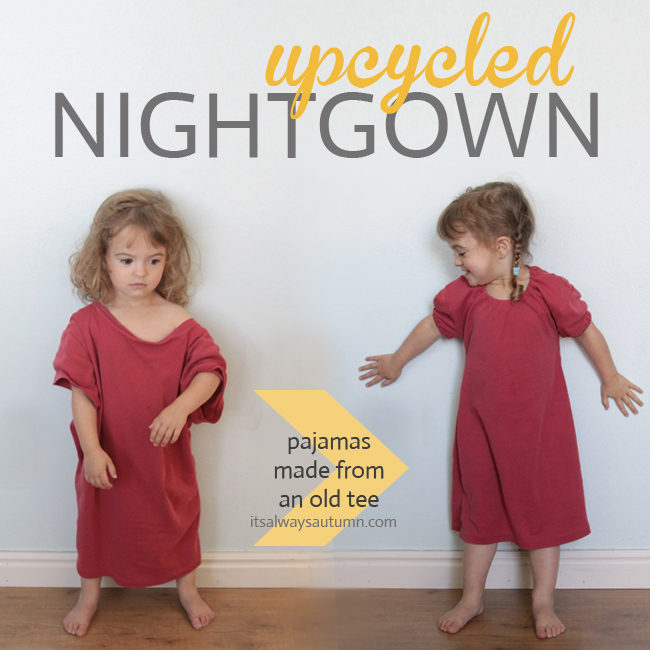 __________________________________
and check out these other great posts of hers…
______________________________________
This post is sponsored by: