Do any of you have a staple at family dinners?
A dish that everyone begs you to make?
Well, you are looking at ours….
Yummy Scalloped Potatoes
(even the onion-haters will eat them)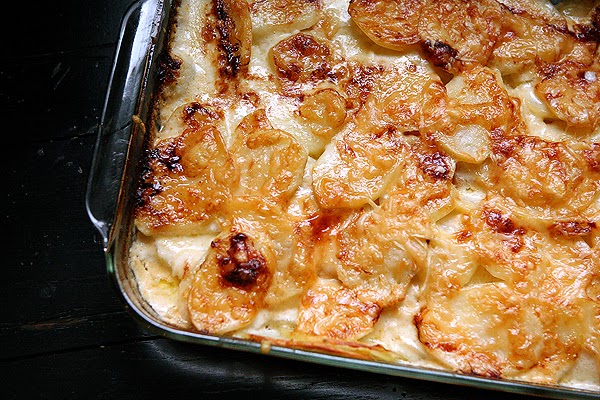 The list:
6-7 medium russet potatoes
2 1/2 cups of heavy cream
1 large yellow onion (thinly sliced)
3 cups of grated gruyere cheese
salt
pepper
olive oil
butter
The directions:
Pre heat your oven to 400*. In a small pan, sauté your yellow onion in a little butter and olive oil. Then, set aside. Wash, peel and thinly slice your potatoes. Place them in a large bowl with 1 cup of the heavy cream, the sautéed onion and 2 cups of the grated gruyere cheese. Toss ingredients to combine well (I use my hands) and add generously salt and pepper. Transfer to a baking dish and push the potatoes down with your hands so, they are layered nicely. Pour the other 1 1/2 cups of heavy cream over the potatoes. I usually add a little more salt to the top and sprinkle with the remaining cheese. Put them in the oven for about 60 minutes. Test the tenderness of the potatoes with a fork. If they are soft, remove and let set about 10 minutes before serving.
* For thicker stacked potatoes, use a 9 x 13 baking dish.
** For thinner stacked potatoes, use a 12 x 15 baking dish.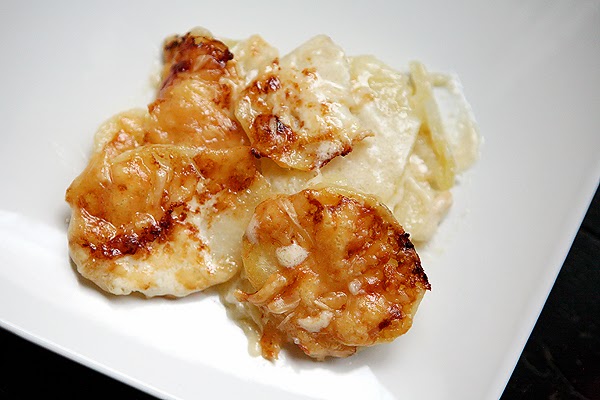 Taste and enjoy!
(we know you will…)