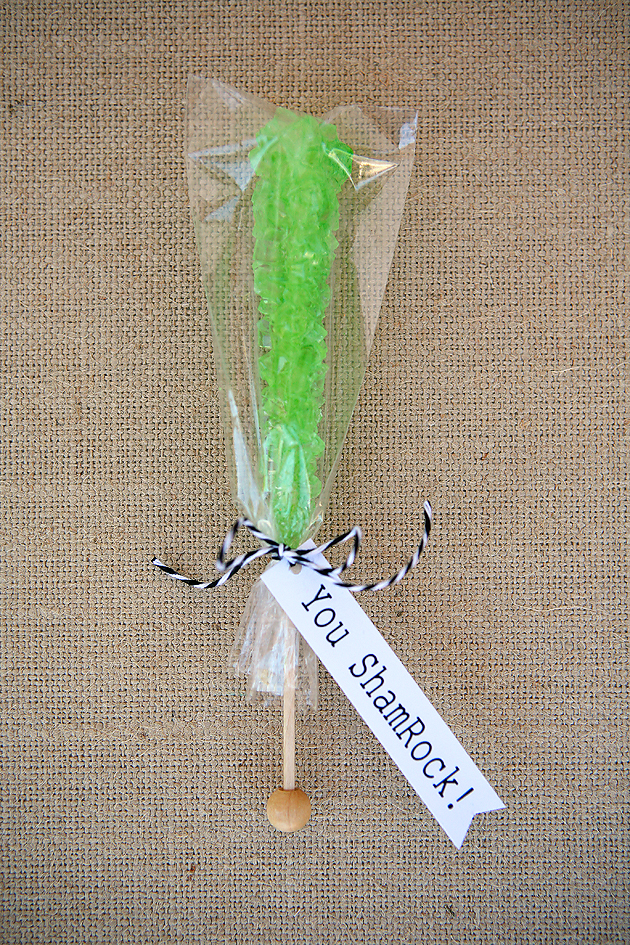 Isn't this a cute, green treat to pass out to friends on the big day?! Let them know you think they rock and I'm pretty sure it'll protect you from being pinched.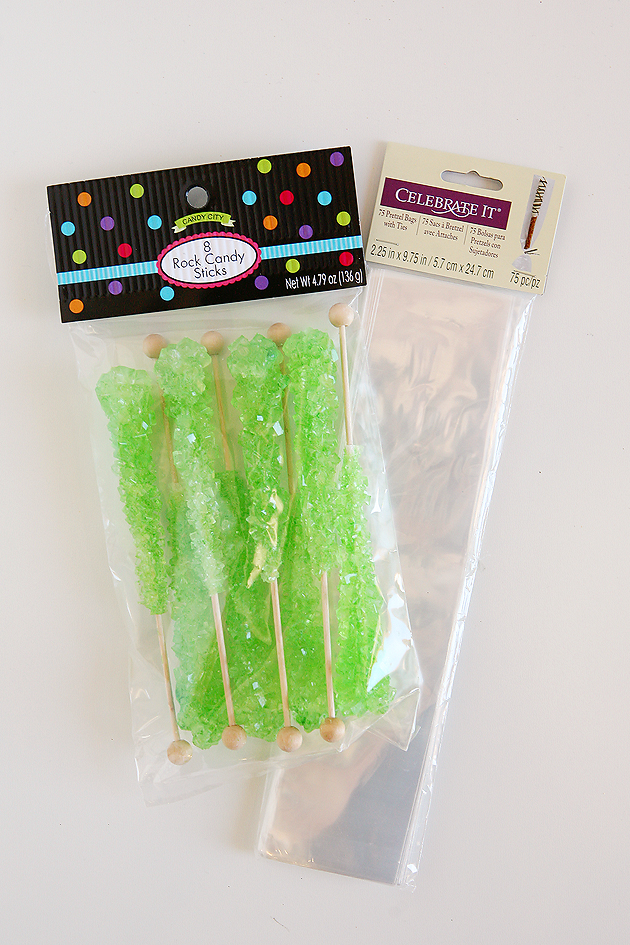 Here's what you need:
Green Rock Candy Sticks (we got ours at Party City)
2.25 in. x 9.75 in. Pretzel Bags
You ShamROCK! tag – Download
HERE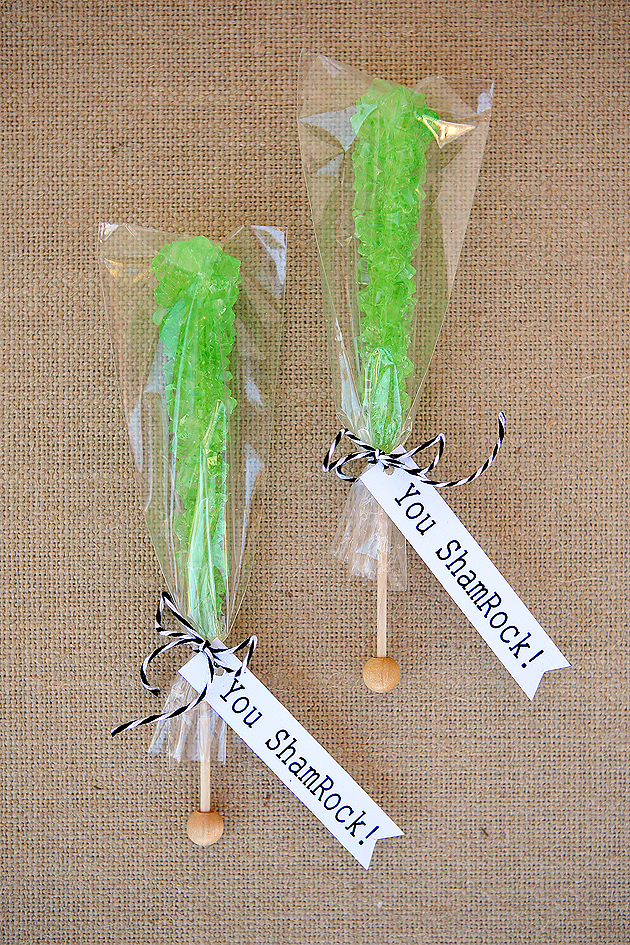 These are so easy to put together! We did trim off the bottom of the Pretzel Bags so the cute stick stuck out. Then, we just punched a small hole in the tag and tied some twine in a bow. That's it!
Aren't they fun? Your friends are going to be thinkin' you ShamROCK too!