7 days and counting till summer break for us.
 I think the people that are most excited about summer are the teachers!! Am I right?
They are ready for a BREAK!
(sing it with me)
Gimme a break. Gimme a break.
Break me off a piece of that kit kat bar!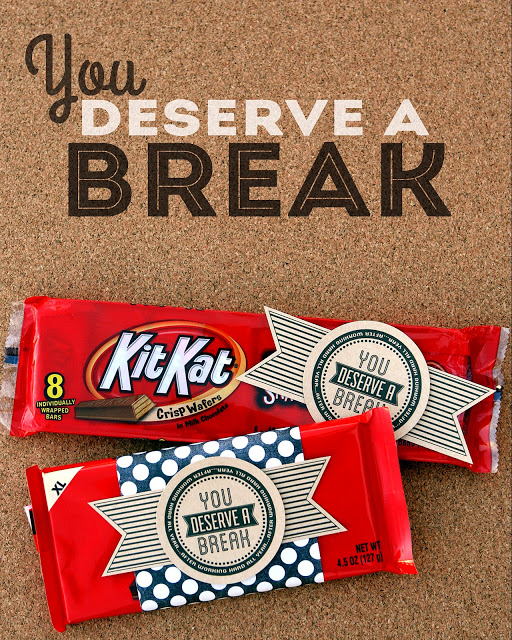 Our teachers have earned a break and a little chocolate to go with it.
Grab some Kit Kats.
Download your tag sheet 
HERE
Print and trim them. (we used kraft cardstock)
If you want – wrap a piece of scrapbook paper around the Kit Kat
add your tag (we used glue dots)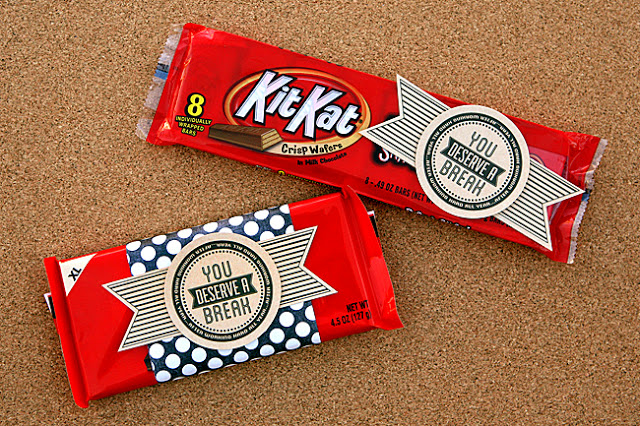 It seems as if our school district might be one of the last ones to get out for summer. So this idea might be too late for this year's teachers, but it can still be used for many other occasions.
give it to your child on their last day of school
give it to your spouse after a long work week
give it to someone that's just moved
give it to a new mom
anyone that you're proud of for putting a lot of work into something!
**DOWNLOAD THE FATHER'S DAY TAG SHEET
HERE
**