i made these a couple years ago with my girls. i saw the idea in my good housekeeping magazine.
materials:
a bowl
plastic wrap
yarn (i bought the variegated skeins)
a few bottles of elmer's glue
1. turn a bowl upside down and cover with plastic wrap.
2. cut strips of yarn about 17 inches long. i don't know how many we cut, but it was a lot.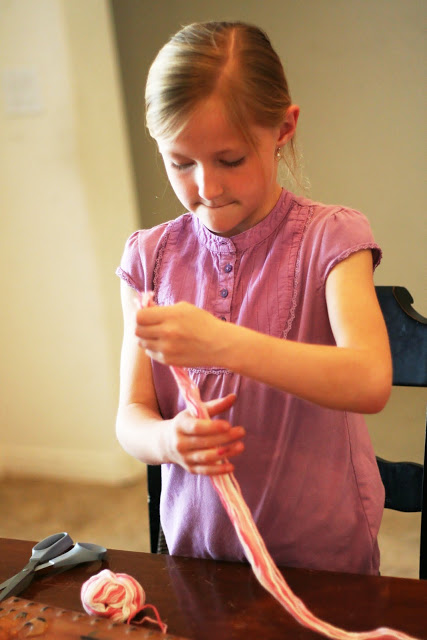 3. soak the yarn in a shallow dish of glue (we added a little bit of water to ours).
4. pull out strands and drape over plastic-covered bowl.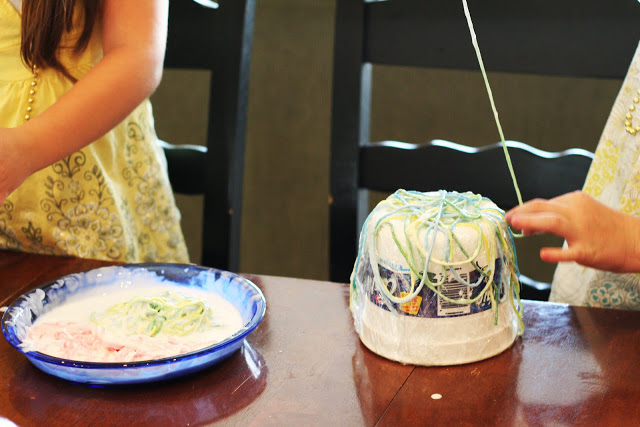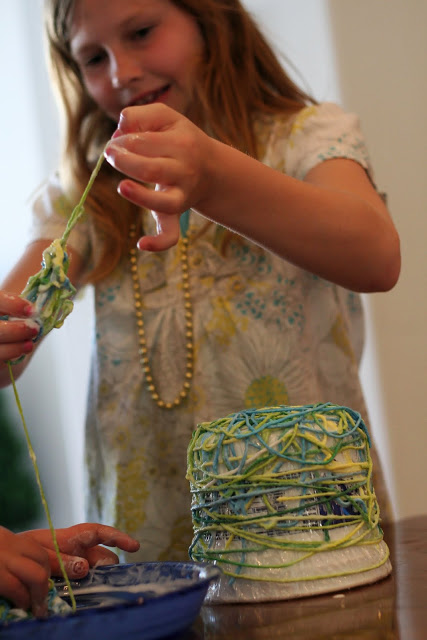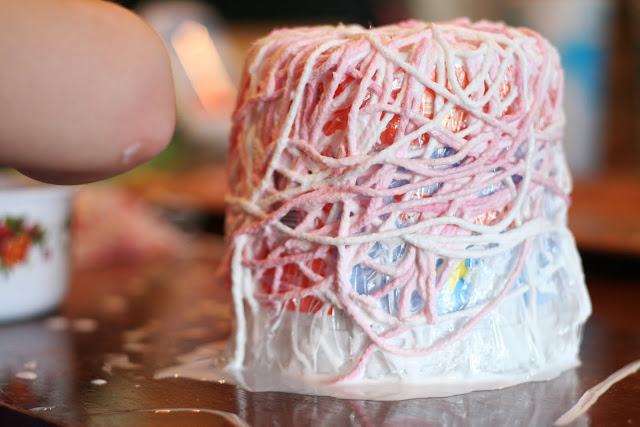 5. after the bowl is covered with yarn, let it dry overnight.
6. remove bowl and peel plastic away from strings.