how yummy do rice krispy treats dipped in chocolate sound? so yummy? when i saw these cute little bunny pops on the ladies home journal website, i knew we needed to try them. right away.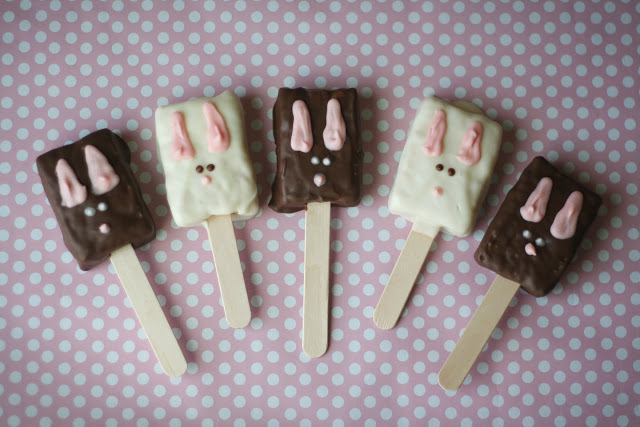 they weren't that hard to make either. especially since we cheated and bought the pre-made rice krispy treats.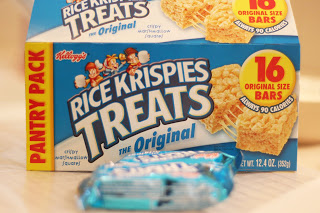 1. place the candy melts in the microwave until melted. one bag of light cocoa and one bag of white chocolate. (the back of the bag will have instructions for melting)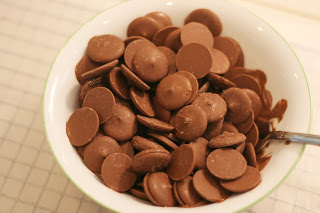 5. take some of the white chocolate and set aside (for the eyes on the chocolate bunnies). add a little drop of red food coloring to the remainder and stir until you have a nice pink.
6. after playing around and messing things up a little bit, we got the bright idea to put the pink chocolate into a ziploc bag, cut a corner off and squeeze it on for the ears.
7. we used the back of a skewer to dot the eyes and noses on.
8. put them back in the freezer for a bit.
and before we could even finish taking a picture of them…
these little hands were shaking with anticipation…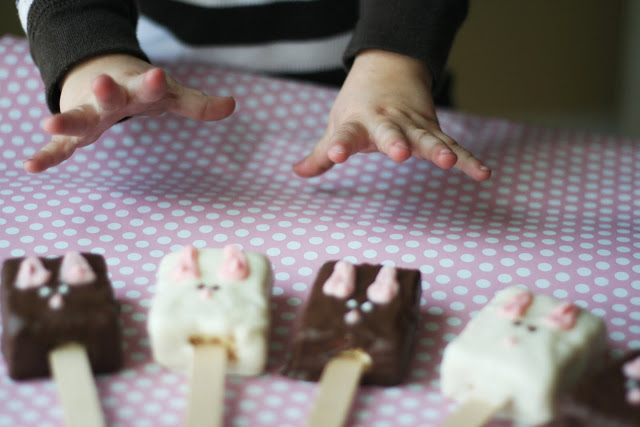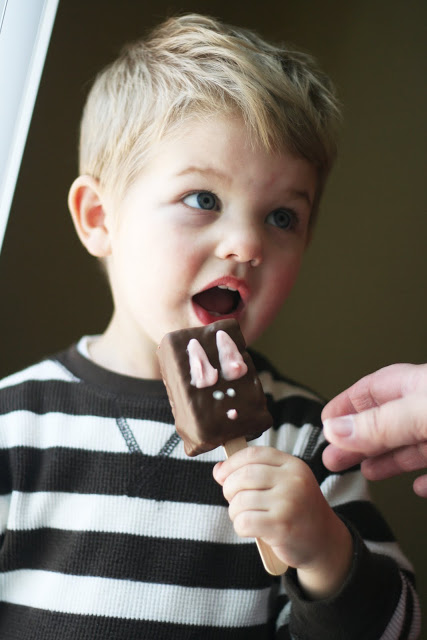 he enjoyed it. and so did the other two that were waiting patiently.