what are some of the things you love about Easter?
well if you are like me….
some of things you love are those yummy chocolate candies that come shaped like an egg!
in my opinion…
the world's best tasting eggs!!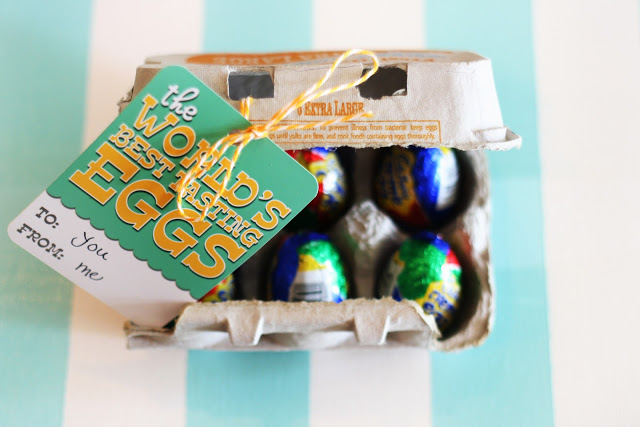 i've made a cute little tag
that makes gift giving those tasty eggs super simple!
here's all you need to do…
using a half dozen egg carton, replace the
blah
eggs with 6
yummy
eggs. tie your tag on with some
twine
and it's ready to go.
. . . . . . . . . . . . . . . . . .
other fun ideas…
use the tiered egg holder from target, purchase some white plastic eggs (found mine at hobby lobby) and put some cadbury eggs or other easter candy inside each egg.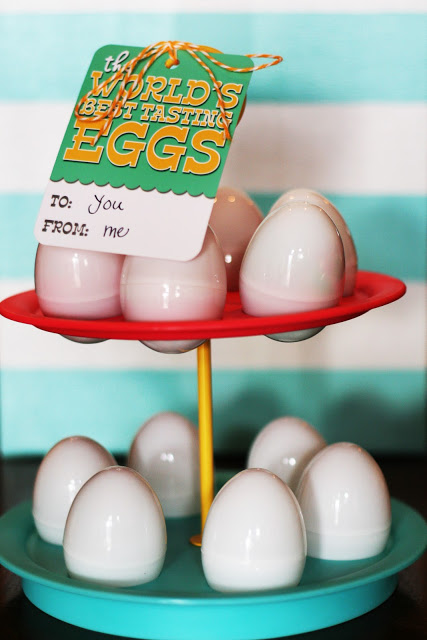 or
just add the tag to a ready-to-go package of reese's eggs.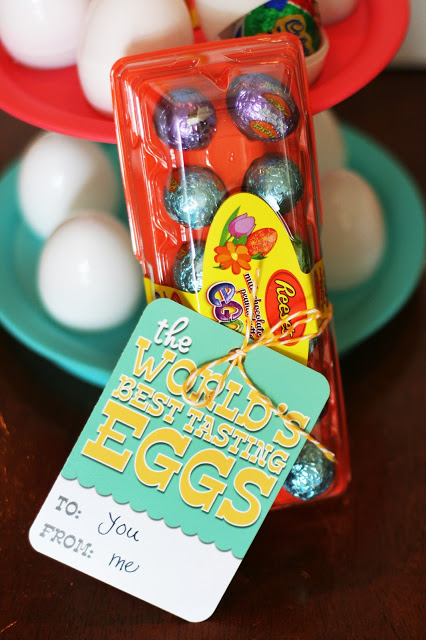 now… go share some of the world's best tasting eggs!!