i have a slight wood-sy theme going on with my fall decorations this year.
i'm loving the owls and birch candles i picked up at world market and thought i'd add one more little piece of the outdoors.
a
w o o d p l a n k c h a l k b o a r d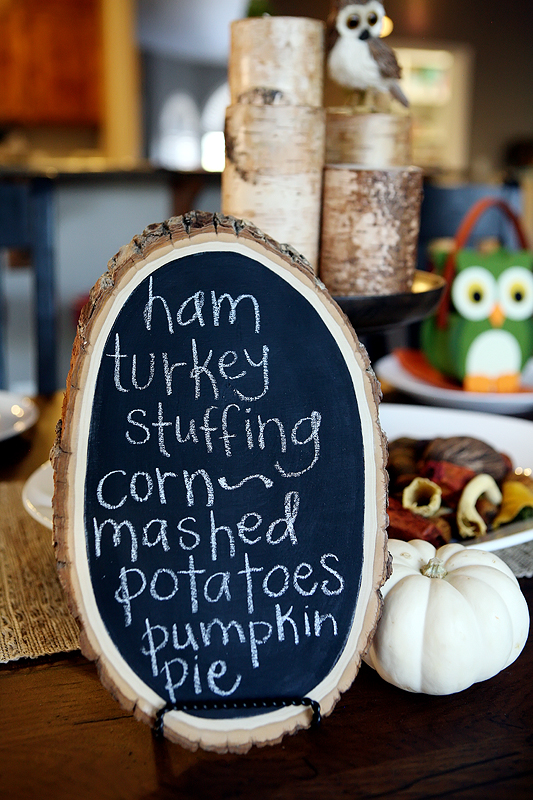 all you need is:
-a wood plank. i found mine at hobby lobby, but i know they carry them at Michael's & Jo-ann's too.
-chalkboard paint
-paint brush
-chalk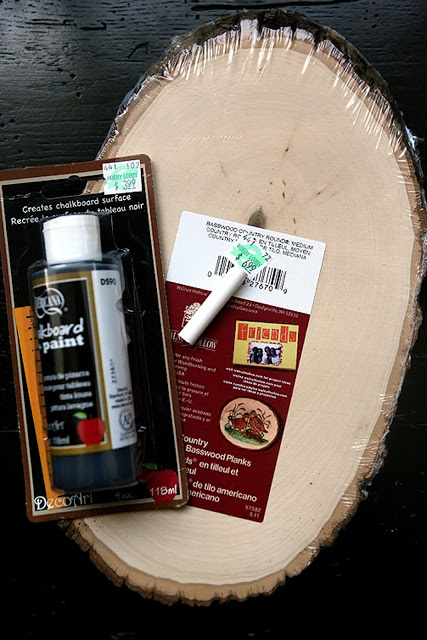 the how-to:
– i left a border of wood around the edges and followed the directions on the paint bottle.
– i painted 4 coats of the chalkboard paint to get a nice even look.
– after drying for 24 hours i was ready to go.
here's a quick tip for you… sharpen your chalk with a pencil sharpener. it works great!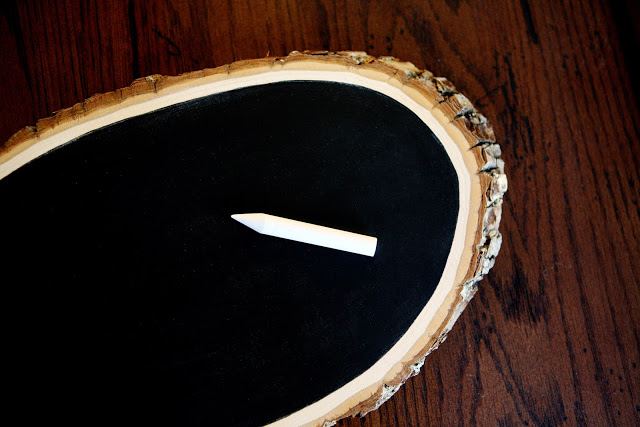 write your thanksgiving menu or just a little reminder to be thankful
and you are done and it's ready to be displayed. 🙂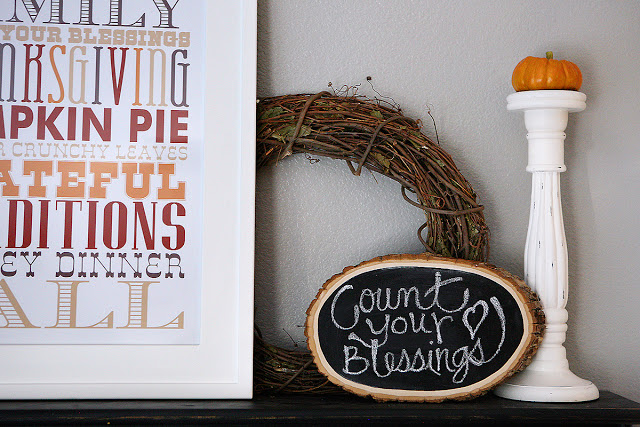 . . .
this post is sponsored by: