our girls like to dress up.
especially on fun days like valentine's day.
so we made them some beaded
valentine's day necklaces
(of course they'll probably wear them all month long)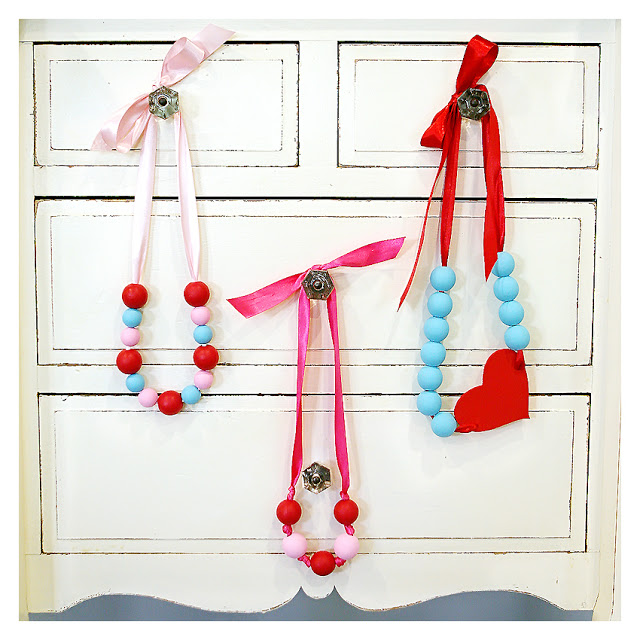 they were so quick, easy and fun to make!
we used:
– pink, red and turquoise paint
– 1″ wood round beads with 1/8″ holes
– 3/4″ wood round beads with 1/8″ holes
– 7/8″ satin ribbon
– wood shape hearts
– paint brushes
– drill (for heart necklace only)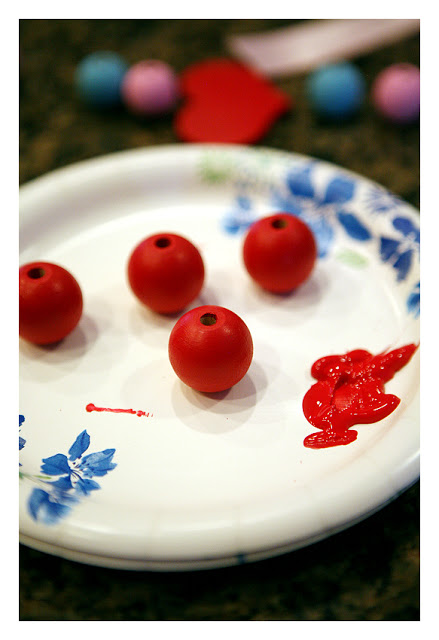 all we did:
– painted the beads and heart piece
– let them dry
– strung the beads on
the. end.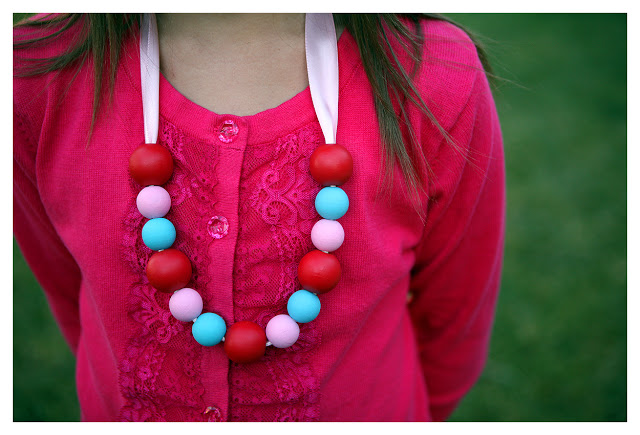 or you can get a little fancy…
for this necklace we just tied a double knot between each bead and at each end.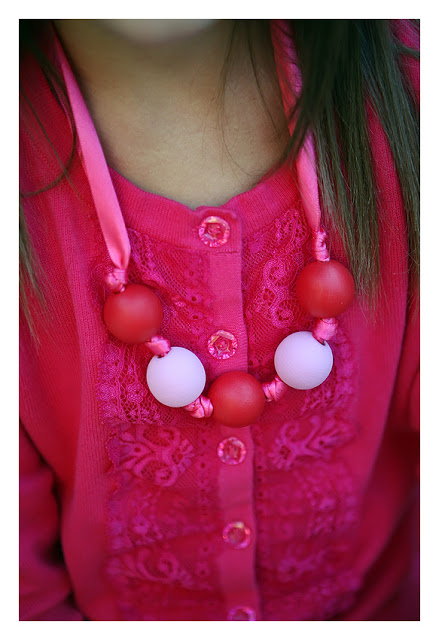 and for this necklace we drilled a hole on each side of the heart and strung the ribbon right through.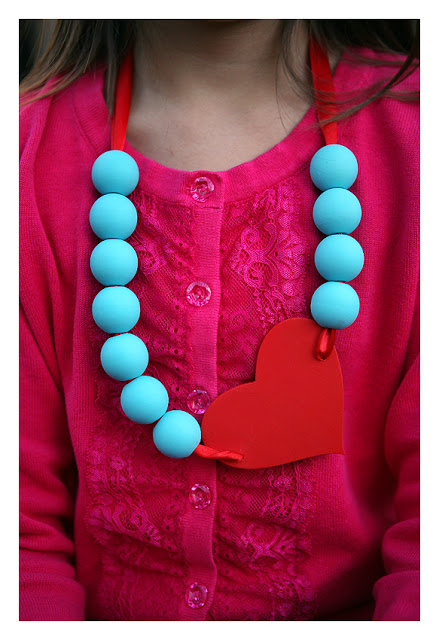 the possibilities are endless with these necklaces!!
p.s. i love when my daughter comes home from school and squeals and asks with a huge smile on her face…. did you make that for me??