here's a fun project that even the kids can help make
valentine tic tac toe box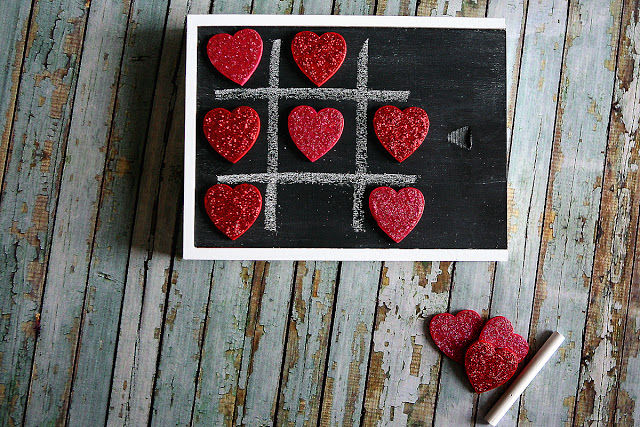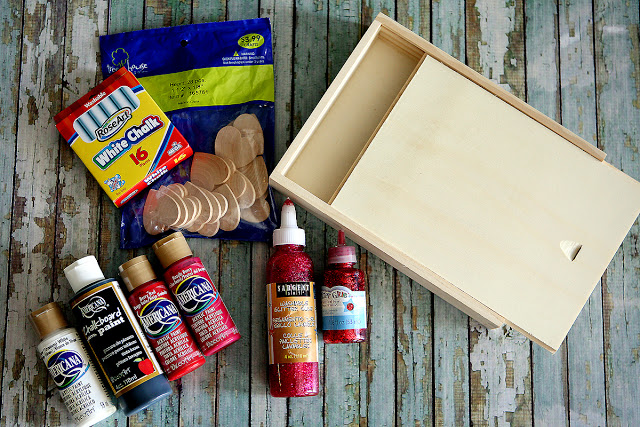 supplies:
wood box (we found ours at hobby lobby for $3.99)
bag of wood hearts – 1 1/2″ x 1/8″
white, pink and red paint (we used berry red and razzle berry)
chalkboard paint
pink and red glitter glue (optional but encouraged!)
chalk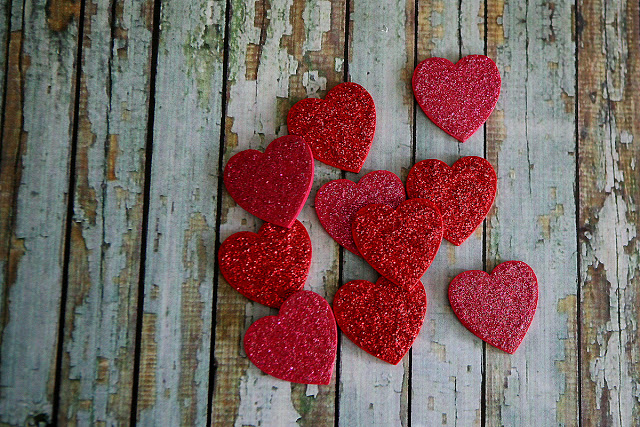 the how-to:
• paint the top of the box with chalkboard paint following the directions on the bottle.
• paint the rest of the box white
• paint 5 hearts pink and 5 hearts red
• once the hearts are dry give them a nice thick coat of glitter glue. this will take a couple hours to dry.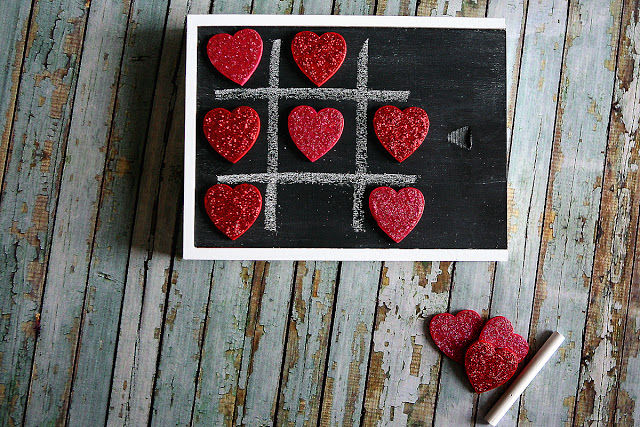 now you are ready to play.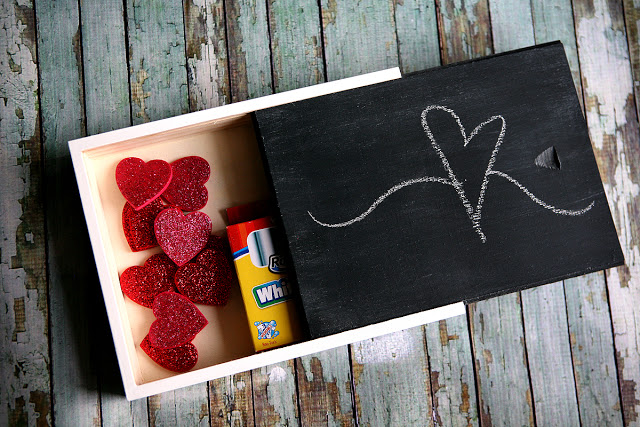 and you have a place to keep all your pieces. your hearts. your chalk. and an eraser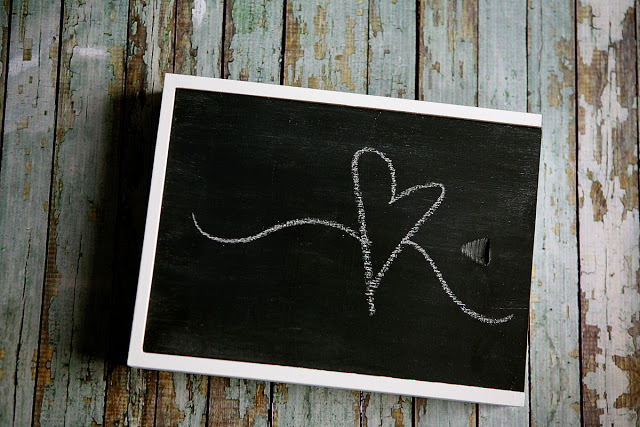 when you're not playing a game of tic tac toe… you can doodle! it's a win-win. a BIG happy birthday wish to Jamie today!!
we hope she has a great day… she deserves it!