i just love the idea of this journal.
it's a traveling journal!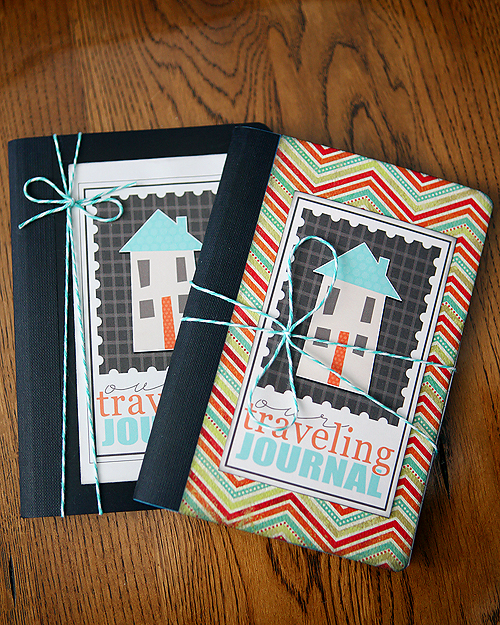 a traveling journal is mailed between as many houses as you choose. write a little something and send it on it's way. then… won't you be happy when it shows back up in your mailbox filled with the happenings of your friends/family!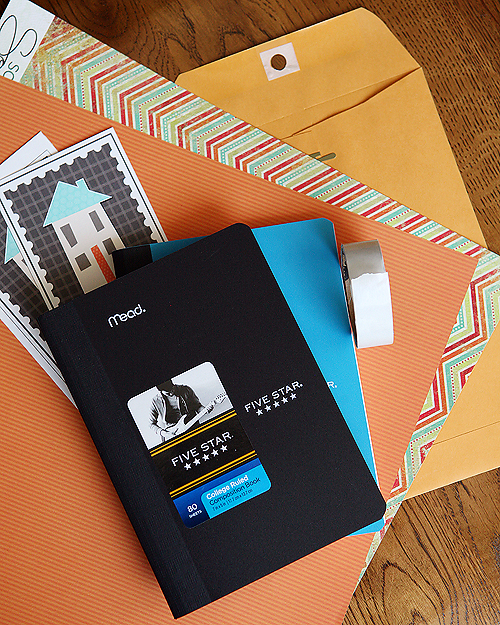 it takes very few supplies:
a 5×7 notebook. we found ours at walmart.
some patterned paper
glue dots or double sided tape
6×9 envelopes
i also ended up using an old black ink pad and a corner rounder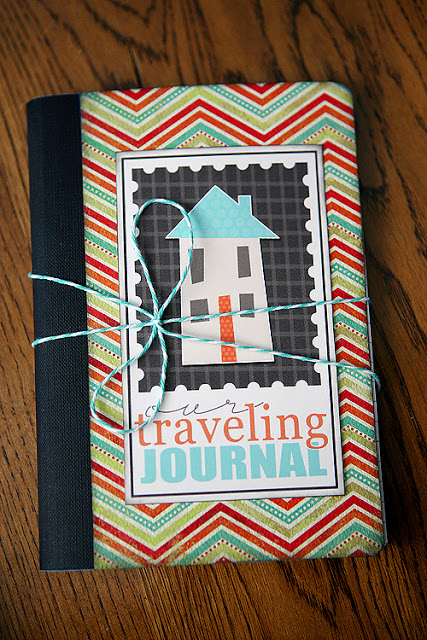 for this journal i traced around the front and back sides of the cover onto some scrapbook paper. cut it out and inked the edges with a very old and (pretty much) dry ink pad. then used some double sided tape to adhere the scrapbook paper and the tag onto the notebook.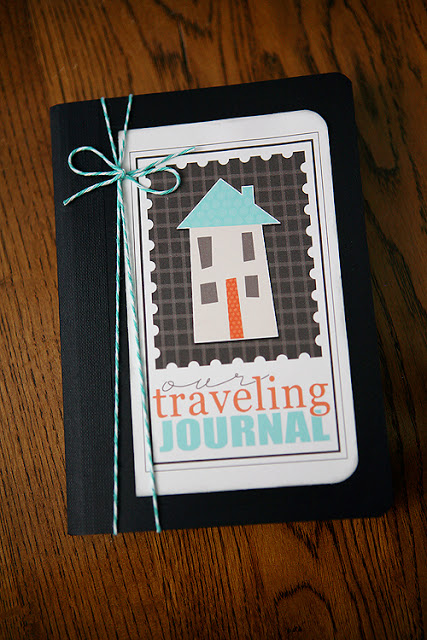 i went super simple on this one. i inked the tag (i left more space around this tag to help cover the words that were printed on the notebook) and rounded one sides corners to match the shape of the notebook. then just glued it onto a black notebook using glue dots. added a little
twine
and it was done.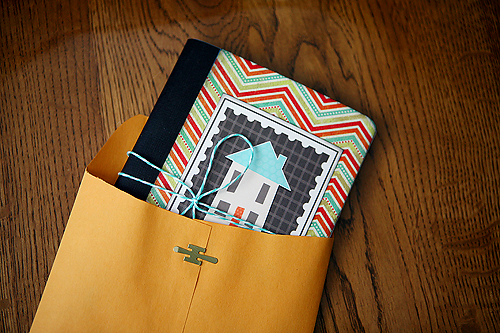 just write a little bit about what's been happening.
stick it in an envelope and send it on it's way.
before long you'll have a special keepsake to treasure.
i plan to send my journal to my two besties and their families that live much too far away. we live in 3 different states and only see each other once or twice a year. i hope our entire families will be involved. the kids can draw pictures. we can take turns writing in it. i can't wait to get it started!!
there are so many options on who to share a traveling journal with.
here's a few ideas i had…
grandparent – grandchild
cousins
friends. could be between just 2 friends or 12.
college student – their family
long distance relationship
a deployed servicemen/women – family
adult siblings
p.s. the cute digital house we used can be found
HERE