we made them for the
fourth of july
and thought they could be just as
delightful
for halloween, but with a little dash of
frightful-ness, of course
.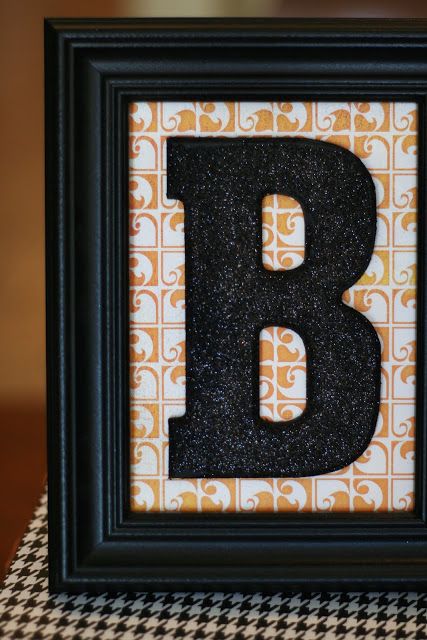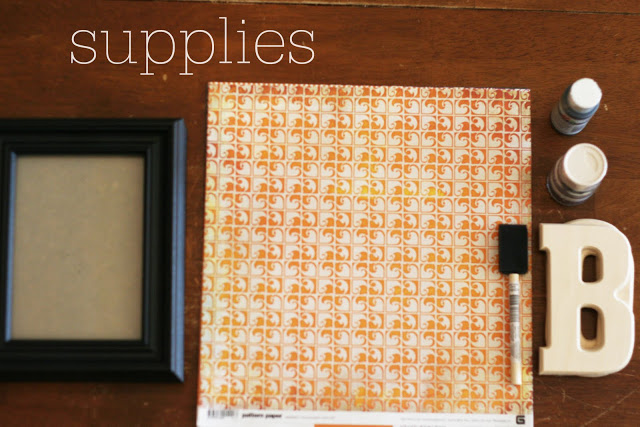 wood letters from hobby lobby
foam brush
patterned paper
5×7 black frames from wal mart
glitter
acrylic paint
glue (we used elmer's)
the three of us girls got together to create this project and each of us had to make them a little bit different.
last time the letters were spray painted, but we decided to just give them a quick coat of acrylic paint this time.
as soon as that dried, we brushed some glue over the paint and sprinkled on the glitter.
let that dry for a bit while you trim your paper down to 5×7's.
place the paper in front of the glass and attach your wood letters with the glue.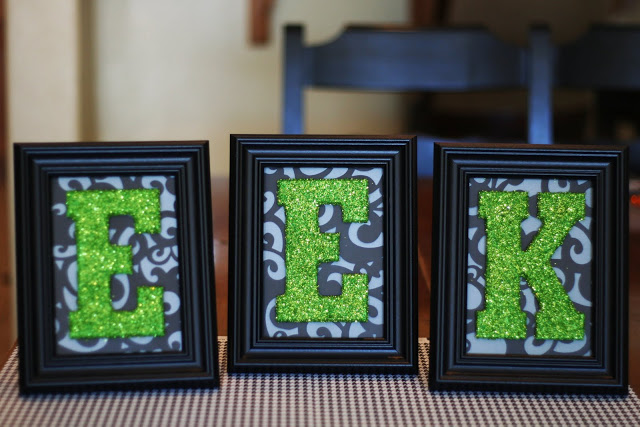 jodie's
she used a black overlay on top of a grey cardstock. both papers found at joann's.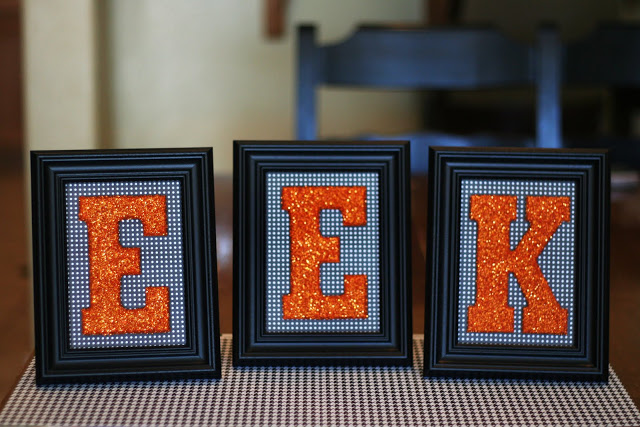 our mom's
she had to work, so we made these for her. the black and white polka dot paper is from michaels.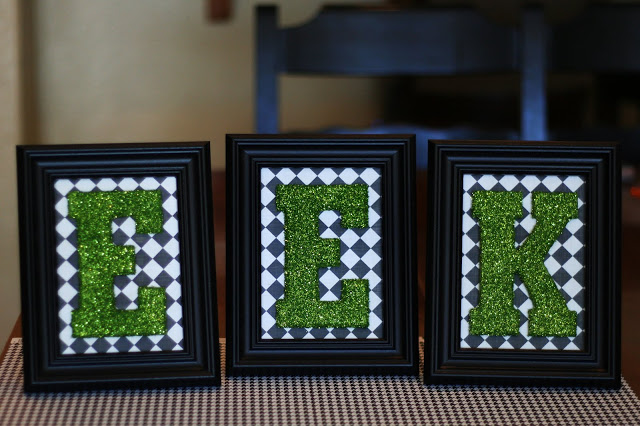 jennifer's
checker paper from Hobby Lobby.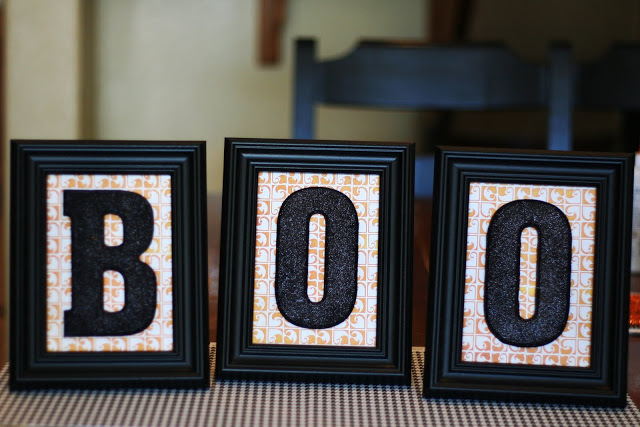 jamie's
orange paper is basic grey, found at michaels.