today we are so excited to have
Chris here from
Just a Girl
!!
we've been long time fans of her blog! everything she does is pretty much perfection!
and today's project is no exception! (oops… i'm a poet and didn't know it)
go ahead scroll down and take a look!! 🙂
you're gonna love it!!!
****************
It's Halloween Time!
Get it? It's Halloween Time…my post is about a clock…if you put the two…ok. You get it. It's not that funny.
It's no secret that I love to decorate for Halloween. So when the girls at eighteen25 asked me to participate, I was all over it! Of course, the very next moment, I started to have a panic attack. What in the world was I going to make?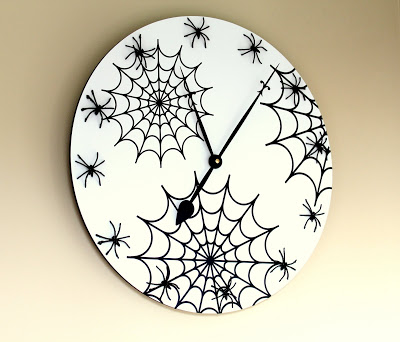 At that very moment, my daughter brought up this old clock and said, ""Mommy, do you still need this clock?" YES! Hand that baby over!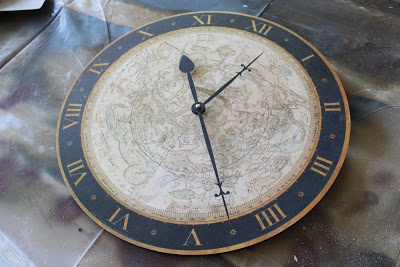 The supplies you need to spookify a clock?
Uhhhh…a clock
I used my Silhouette machine for the webs, but I imagine you could even draw them freehand.
Glitter spiders courtesy of Pier One (I know! Pier One?)
Spray paint
Before you do anything else, make sure to lay your clock parts out in the order that you take them off and take a picture of it. Trust me on this one. You'll refer to it once you want to put it back together.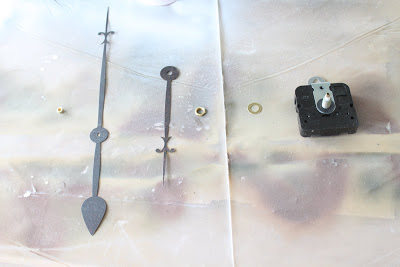 I spray painted the clock with some primer (since the background was so dark) and white glossy paint. I found a cool looking spider web on my Silhouette program and had it cut them in various sizes on some black vinyl.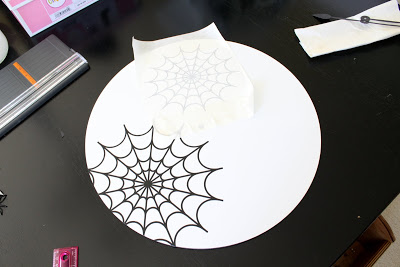 I knew from the beginning that I wanted some dimension to it, but I had no idea where I'd find the spiders. I literally stumbled upon them in the store, and they were exactly what I was looking for. I simply hot-glued the underside and stuck it onto the clock. Tip: I marked where the original numbers were on the clock on the back, so I would know where to place each spider.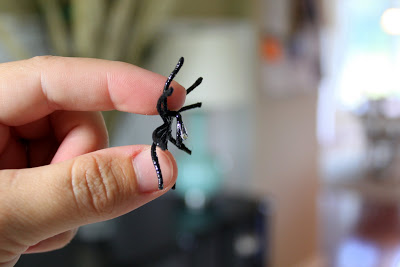 My total spent? $3.00 on the spiders. Everything else I already had on hand. It was an easy project!
The only difficulty now is figuring out where I'm going to put it! Thanks for letting me join in on the Spooktacular fun!