Hello There
Here are my eek Spider Plaques.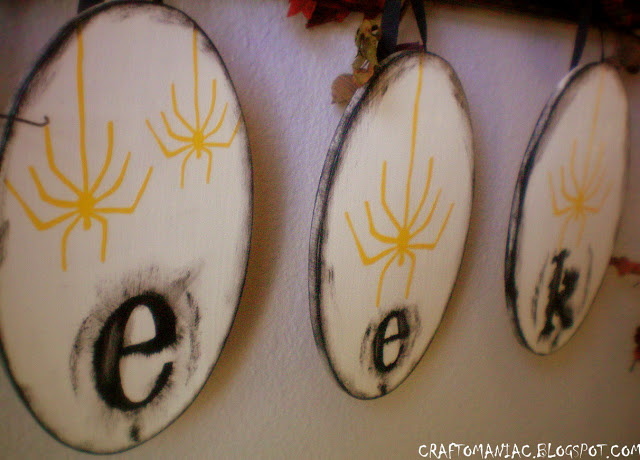 STEPS
1.) I started with dollar store oval plaques.
2.) Then I painted them with acrylic paint "wicker white."
3.) Then I cut out vinyl spiders from my cricut using the Lyrical Letters Cartridge/shift/happy holidays/jack sprat. (You can use spider stickers and modpodge them on. Or you can paint, or trace them on.)
4.) Then I cut out letters from my cricut using the Platinum Schoolbook Cartridge.
5.) Next I stenciled the letters on with black acrylic paint. (I used the sides of the sponge and gently pulled the paint out to give it a spooky magnetized look.) I also blotted the brush here and there to again make it messy looking. As well as going around the outer rim with the sponge to give it a highlighted messy look too.
6.) Lastly, I hot glued grosgrain ribbon to the backs of the plaques for hanging.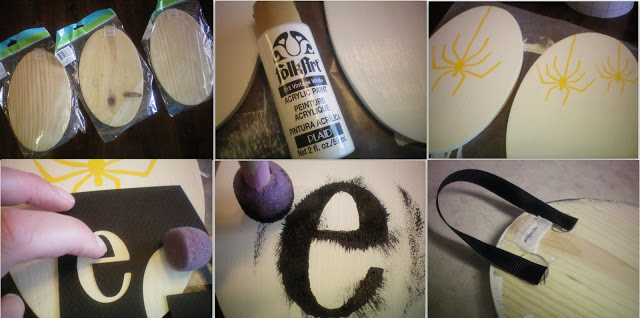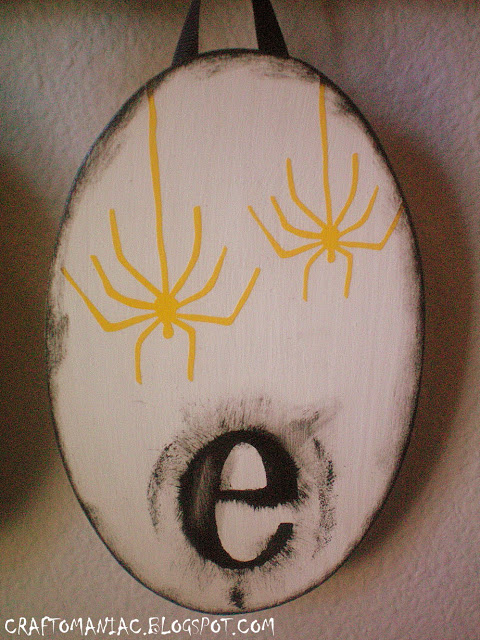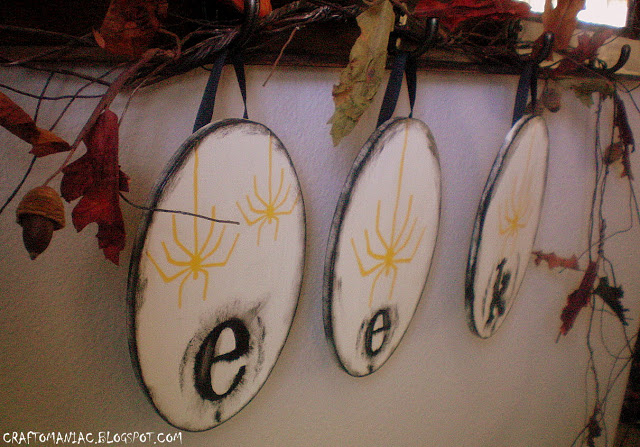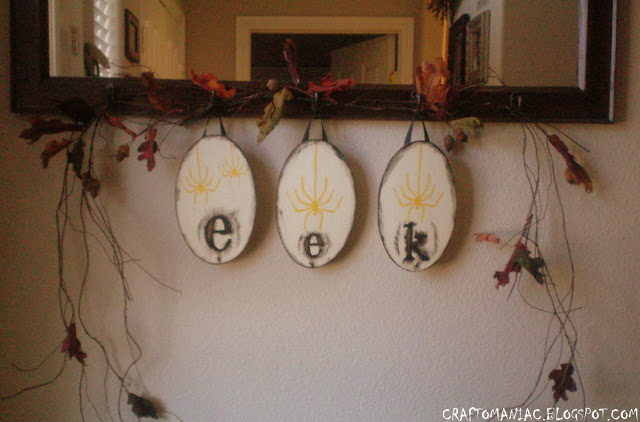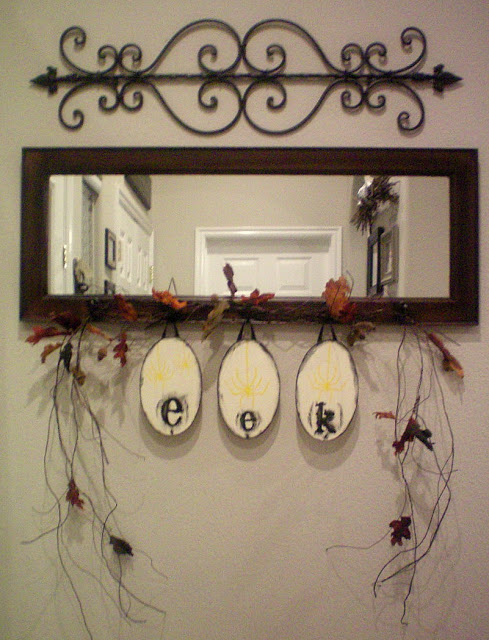 Thanks so Much for looking.
***********
Thank you Jennie for your
spooky
and
budget
friendly
project!
To see more fun ideas, check out Jennie's blog.