Volleyball tryouts are wrapping up today at the High School. Which means, very soon, we'll be receiving a text from our oldest letting us know which team she made.
As a little CONGRATS to all the girls that will be on her team, we thought we'd put together a gift for each of the them.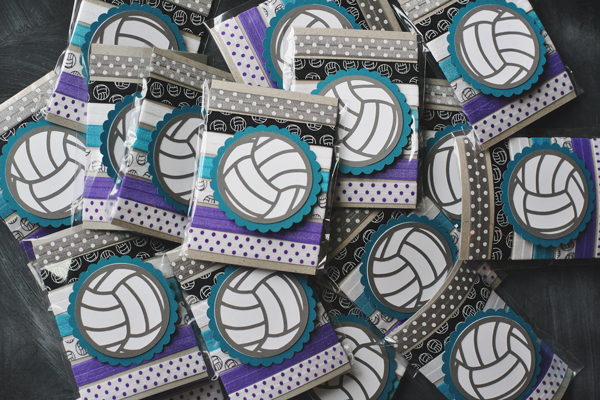 Elastic hair ties in their school colors!! You can't go wrong with hair ties, even if the girls have super short hair, they can always just wear them on their wrists.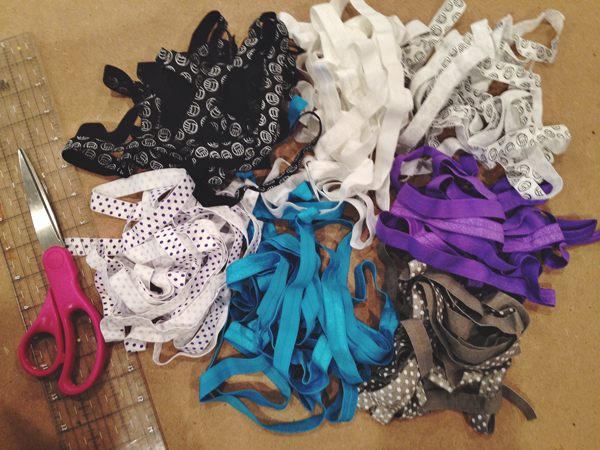 They were super easy to make…
• cut your
fold over elastic
to about 10″ long (you might want it shorter for younger girls)
• quickly singe the ends of the elastic with a lighter to prevent fraying
• fold in half and tie the ends together in a loose knot, tightening as you pull the knot to the ends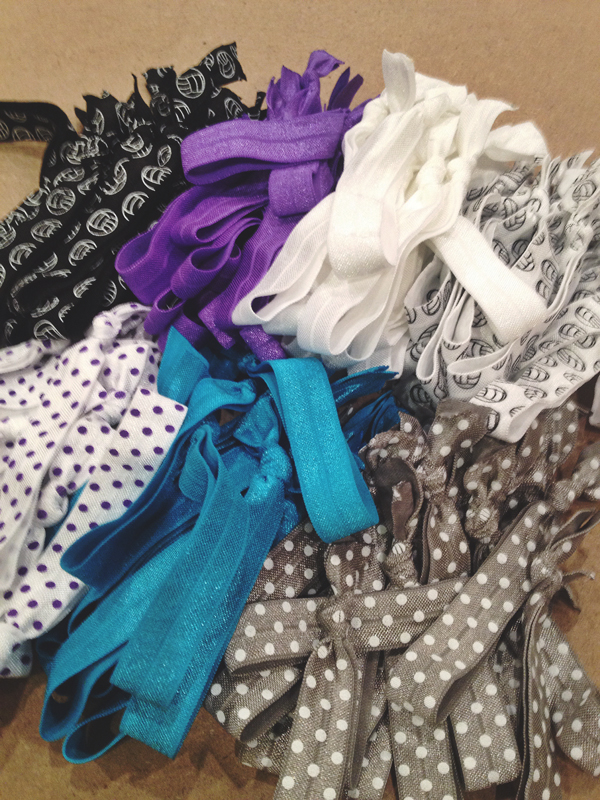 We spent a little extra time making the packaging cute…
• cut
chipboard sheets
to 5 x 3.5 inches
• wrap the elastic ties around the chipboard sheets
• place inside 4 x 6 inch plastic bags
• fold the top of the bags over and tape shut
• using the Silhouette, cut out 3 inch
scallop tags
, 2.5 inch circles using the ellipse tool and 2.5 inch
volleyballs
• adhere them all together (i used a glue stick) and then attach to the front of bags using pop dots
These would be great for any sport's team or girly birthday presents too!!
_________________________________
Want to easily spruce up your gifts?
Check out this month's Silhouette Promos…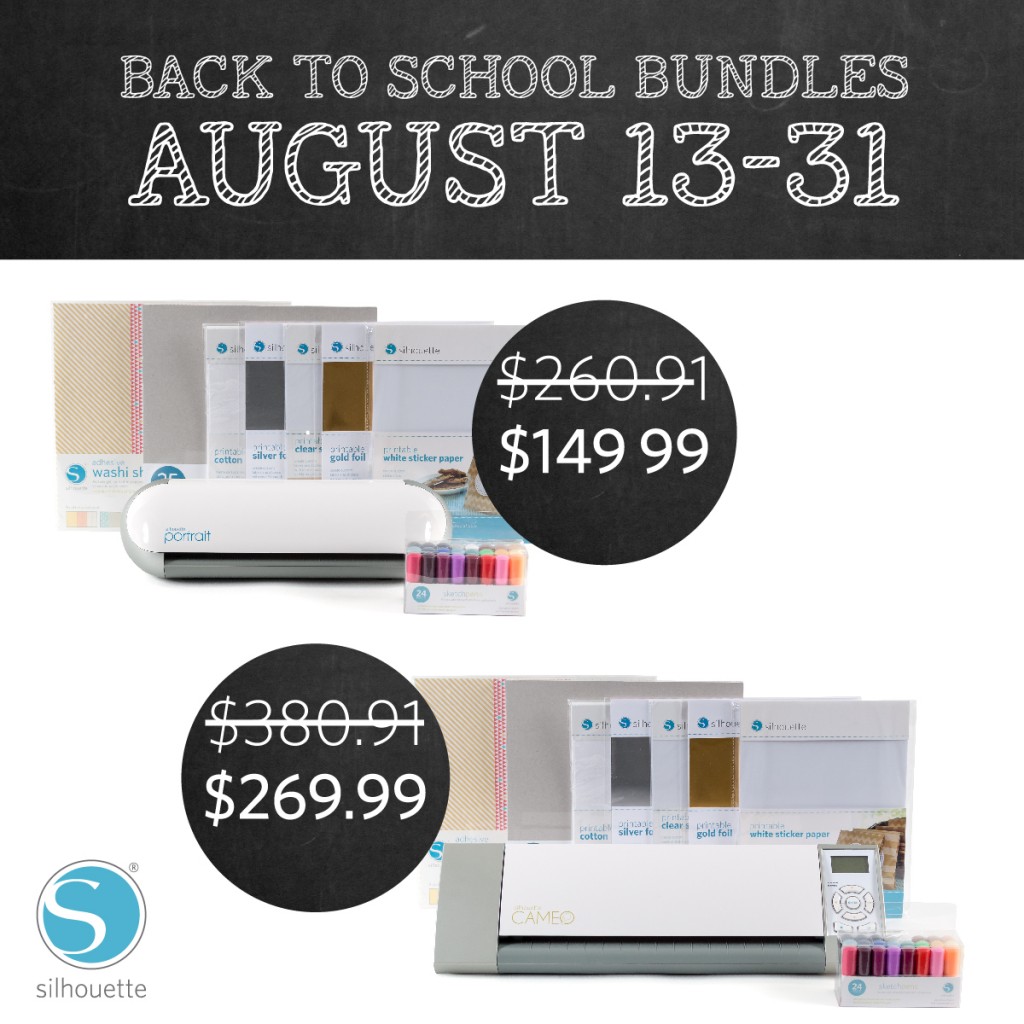 Click
HERE
for all the details
(use the promo code eighteen25 at checkout)