Some teachers just deserve a little something for all the holidays. So why not surprise them with a little St. Patrick's Day Teacher Gift. They just take a couple dollars and a few minutes to put together, but they are sure to make any teacher feel special.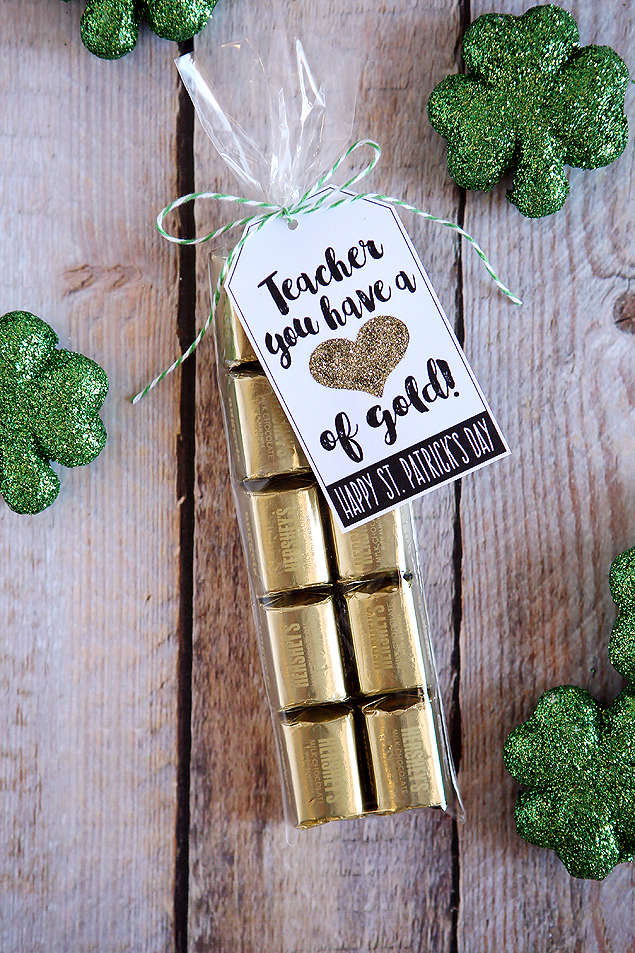 We found all sorts of "gold" treats to use with our printable tags. These Hershey's chocolate nuggets are delicious and the ones with almonds are the perfect gold. 
We used: (affiliate links are included in this post)
Just fill your bags with 10 chocolates and attach the tag with some fun twine. If you want to get fancy just cover the heart on the tag with glue using a small paint brush or even a toothpick. Then sprinkle with glitter and allow to dry.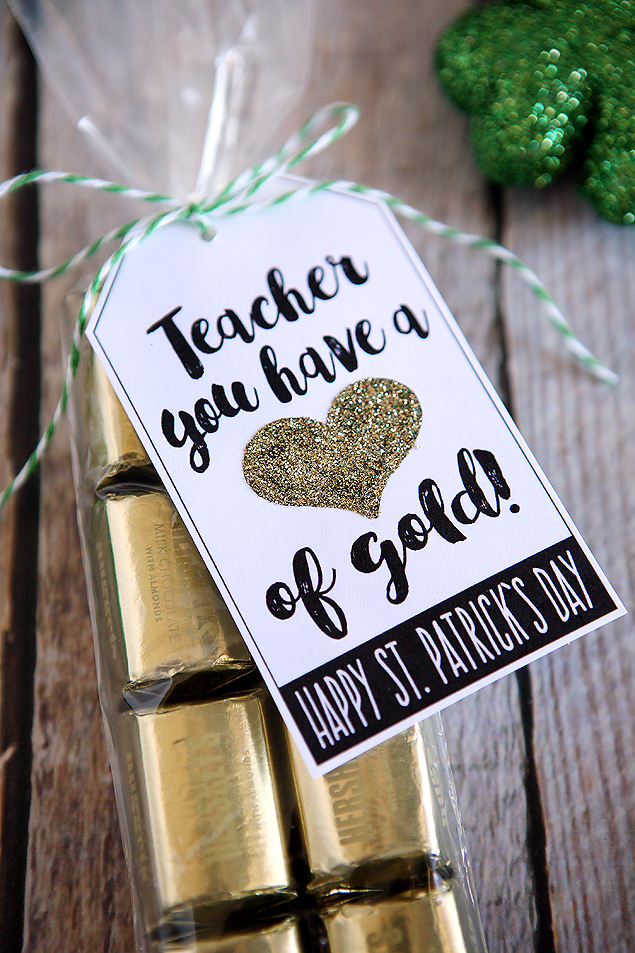 Or fill a small jar full of the chocolates and tie your tag on with some green ribbon or twine. So cute!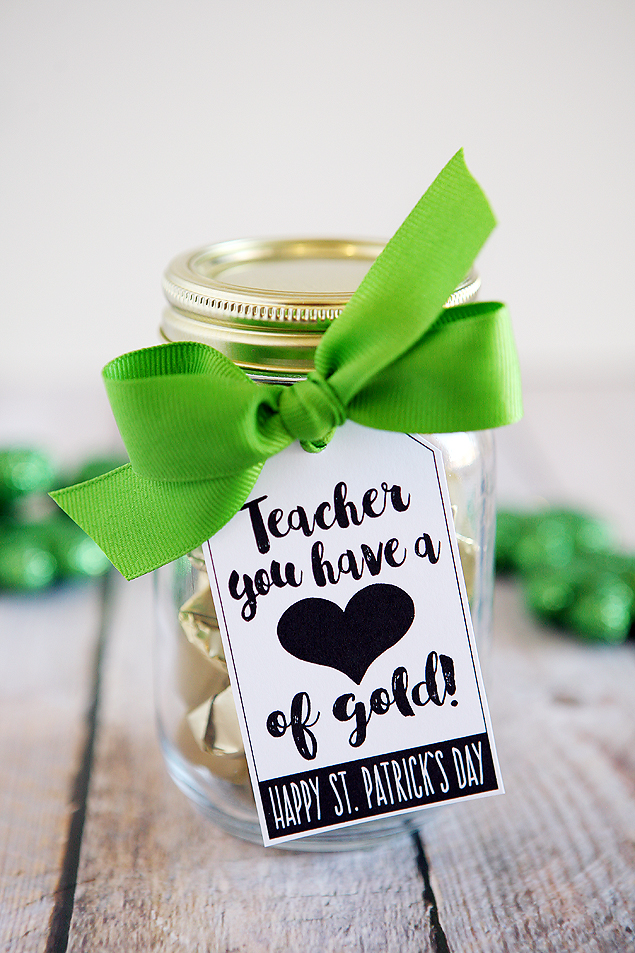 These Turtles were a dollar I think at Target (by the movie theater type candy) and they are yummy! Just punch two small holes through the tag and the end of the package and tie your tag on with twine.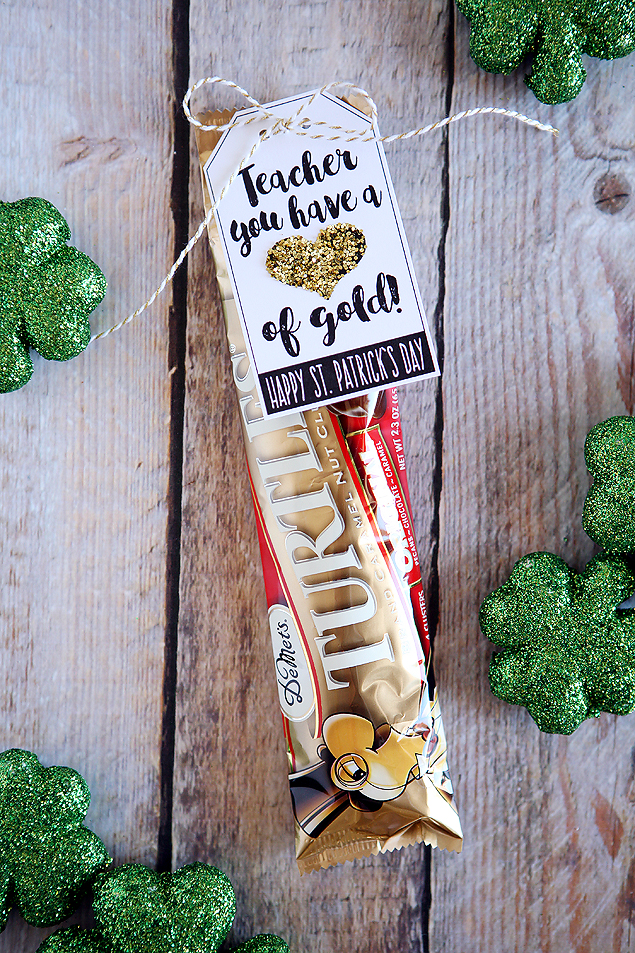 One other tasty gold treat we found were some Werther's. YUM! We just filled a cellophane bag full of them and tied on the tag. So easy! But such a sweet gift.
Spoil those teachers this year with our fun St. Patrick's Day Teacher Gift Idea…. a few brownie points never hurt anyone. Right? 🙂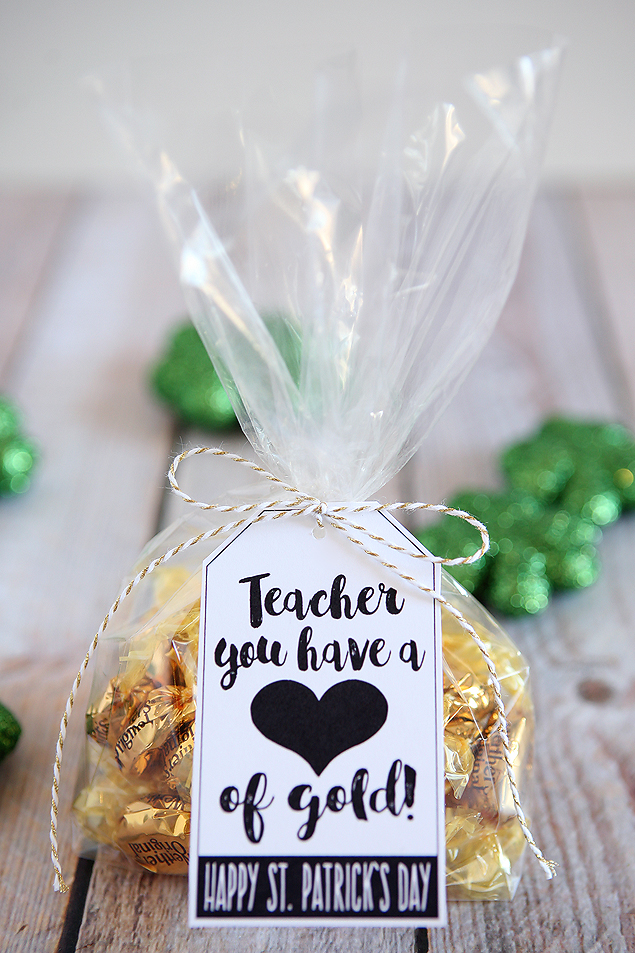 You can pin this:

Here are a few more fun St. Patrick's Day Ideas you can find on Eighteen25: