It's time to start thinking about Valentines! I have to admit… it's hard to come up with new ideas that haven't been done over and over, year after year. But this year we've come up with something brand new (to us at least)…. Hope we are friends for a loooong time! Super Ropes Kids Valentines.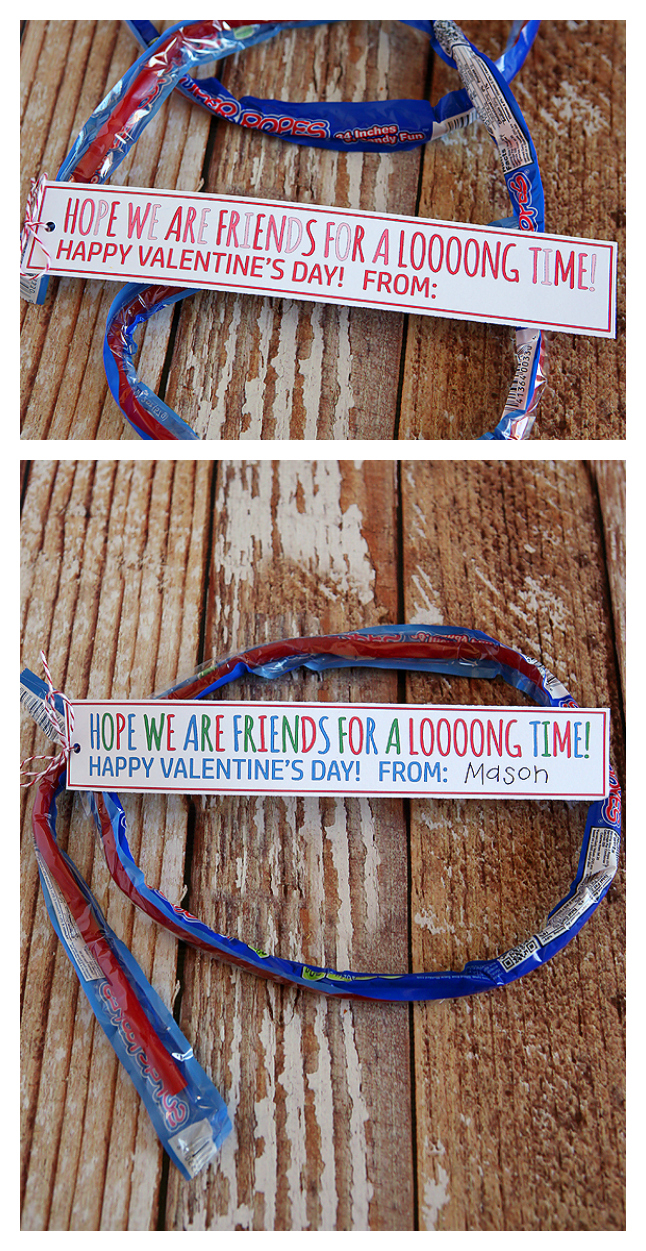 Now it may not be the cheapest Valentine out there, but the kids will sure get a kick out of it!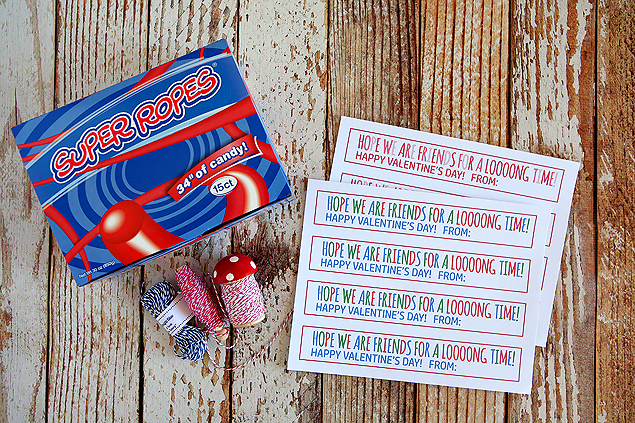 Supplies:
Box of Super Ropes (15ct) – We found this box at Smart and Final for around $12.
Scissors or Paper Trimmer
Hole Punch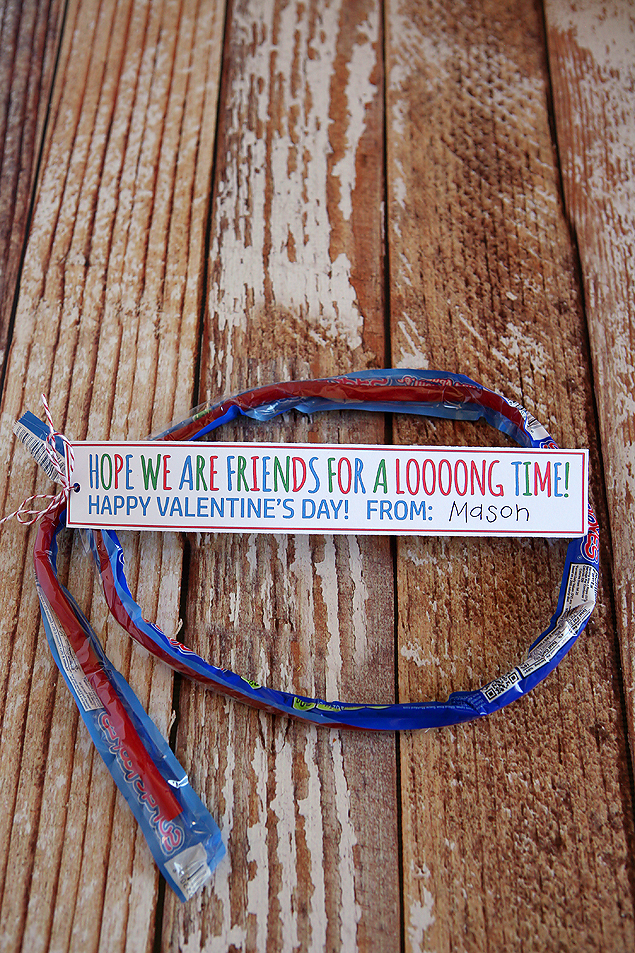 Download, print and trim your tags. Punch a hole on the side and tie it to the licorice with a little twine. These will go together super fast!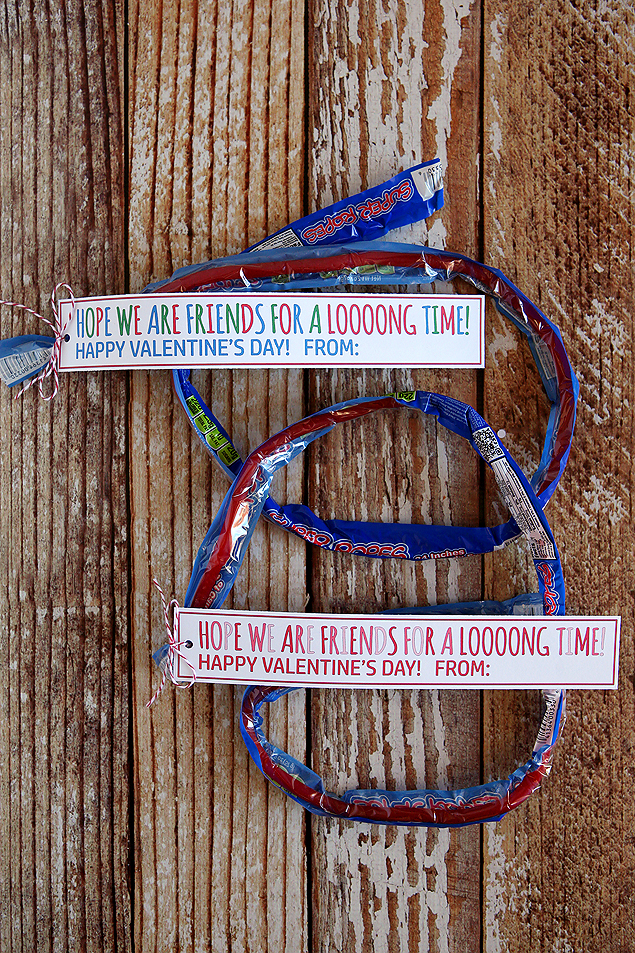 Give them out to the whole class… or just pick a few favorite friends. My 7th grader even thinks these will be fun for her friends!