it's here…
and it's kind of a bittersweet day.
because this subway art fun started with Christmas… and so it ends with Thanksgiving.
(don't worry though we are already trying to talk jamie into making a few extras)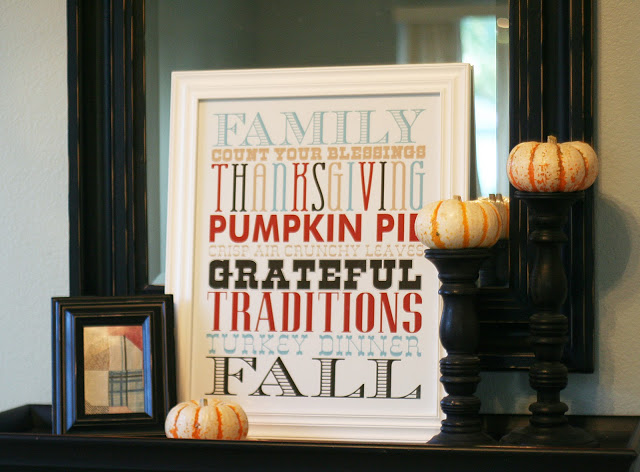 there are 2 fun color combos to choose from…
we've loved hearing how much you and your families have enjoyed
 the prints in your home!!
we hope you enjoy this one too!!
And for those of you that are new to printing these off,
here is a
little
long how-to I typed up for ordering from Costco.
1. Save the Subway Art to your computer. Then when you go to the Costco website, click on PHOTO at the top and log in.
2. Choose UPLOAD PHOTOS on the right sidebar. Choose the album you want to upload it to or start a new album.
3. Select your photo… click on the arrow in the box and find where you saved the subway art and OPEN it.
4. Under STEP 3… select the FULL RESOLUTION UPLOAD. Then click on START UPLOAD.
5. After that's loaded, select ORDER PRINTS on the right sidebar. Select the one you want and ADD TO CART.
6. Under PRINT OPTIONS, I always select LUSTRE, but that's up to you. Under PRINT ORDER, select the size you want. (make sure to delete the 4×6 they already have selected. Then click CONTINUE.
7. Choose your warehouse… and then on the PLACE ORDER screen, click on the EDIT OPTIONS and select DO NOT AUTOCORRECT MY PRINTS. Click CONTINUE.
8. Make sure your order is correct and PLACE ORDER.
Remember, theses are 16×20 files, but print off great as 8×10's too.