i'm almost giddy today. with halloween out of the way and thanksgiving just around the corner, i've got my mind on some fun christmas projects. and the first one i got to knock out, was just about as fun as they come.
bring on the turkey dinner because our house is ready to start counting down the days!
(totally joking – kinda)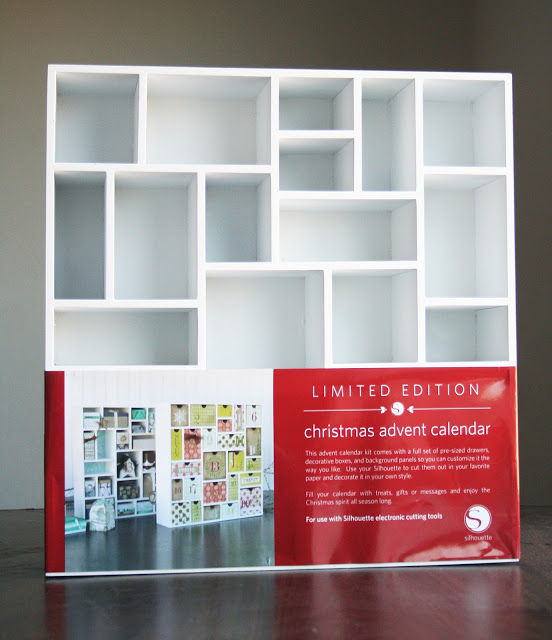 i couldn't wait to get started on this project. and not just because i got to use my new CAMEO again. the 15″ wood shadowbox also includes a download card redeemable for 25 boxes and drawers from the Silhouette Online Store. you can use them for this project and many more afterward.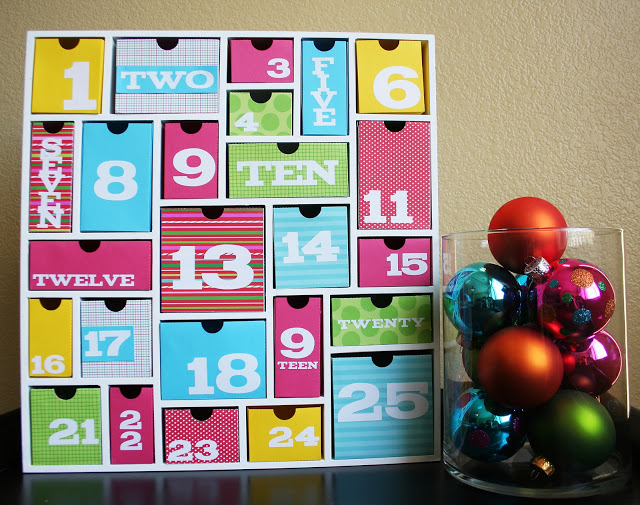 supplies:
patterned paper (i used santa's workshop papers by doodlebug design)
colored cardstock
white vinyl
glue dots
step one: lay your papers out so you have an idea of how they'll all look in the shadowbox
step two: cut out your boxes using the silhouette, fold them on the perforations and temporarily place them in their spot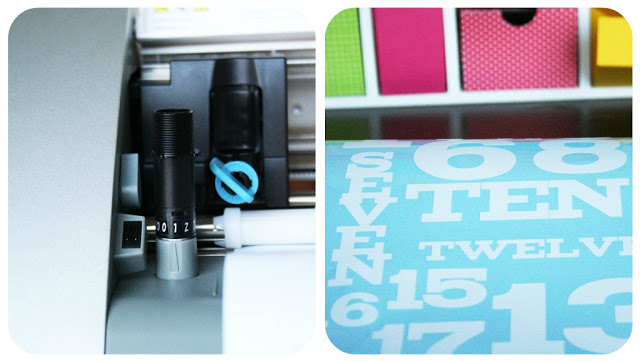 step three: once you're all done cutting out the boxes, cut out your numbers in vinyl and rub them onto your box fronts. if your vinyl won't show up well on a patterned paper, trim a strip of cardstock to place the vinyl on and adhere that onto your box.
step four: put together all of the boxes using a fairly strong adhesive. the glue dots held them together really well.
step five: now you're all set to fill those boxes with fun holiday activities. my boxes include… decorating the house, baking treats, hosting a cookie exchange party, writing letters to santa, building gingerbread houses, watching elf and a christmas story, mailing out christmas cards, baking day…!!
are you ready to get started on your advent calendar?
just enter the code
eighteen25
at checkout!!
for more great ideas on how to decorate your advent calendar, check out the silhouette blog.