Believe it or not… St. Patrick's day is less than a month away. Isn't it so crazy how fast the year is flying by. Today we have an idea that will save all your kids and their friends from getting pinched. A fun little gift idea that is super inexpensive and simple to put together. Pinch Protection Necklaces.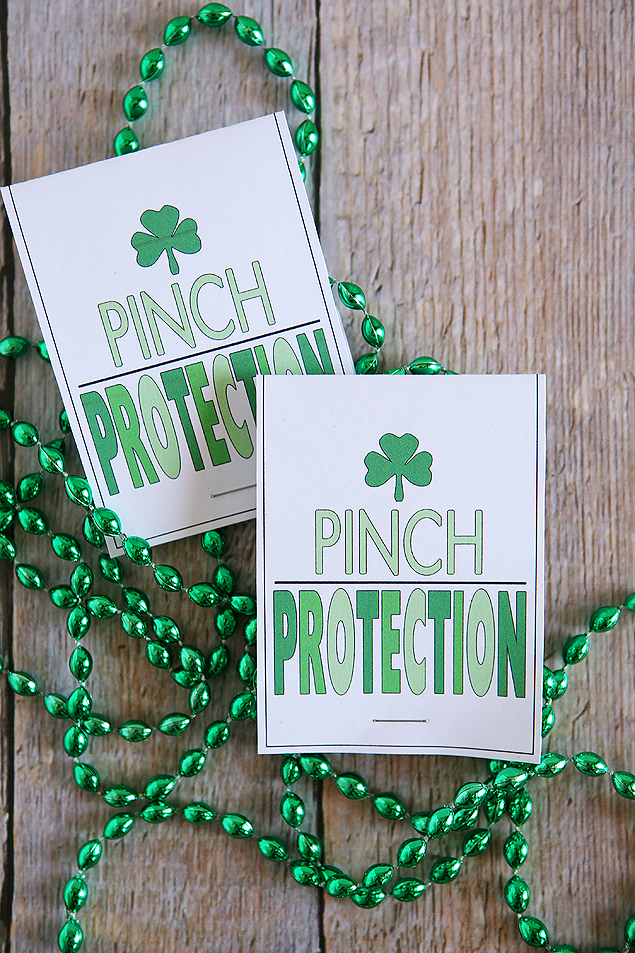 Supplies: [affiliate links included]
Metallic Green Necklaces – can usually be found at Party Stores or HERE on Amazon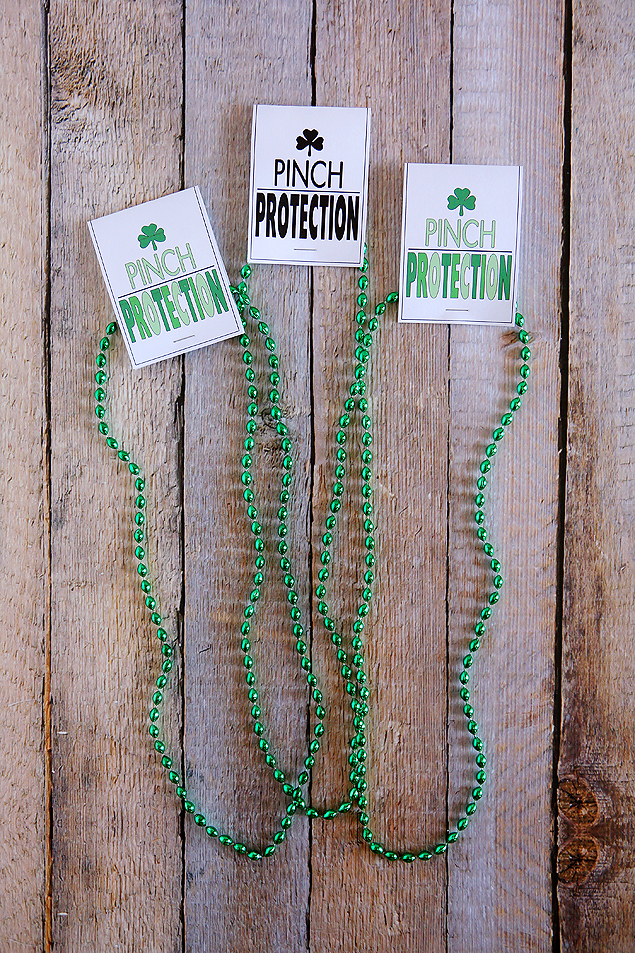 Download the tags and then print and trim. Depending on what ink you you have in your printer, there's a Green version and a Black version. (Seems like every time we go to print something we are out of a different color!) Once your tags are all cut out fold them in half and put the necklace inside. Put one staple near the center bottom and it's as simple as that. Pinch Protection for all your friends on St. Patrick's Day. Would be fun gift for the kids to give to their teachers too!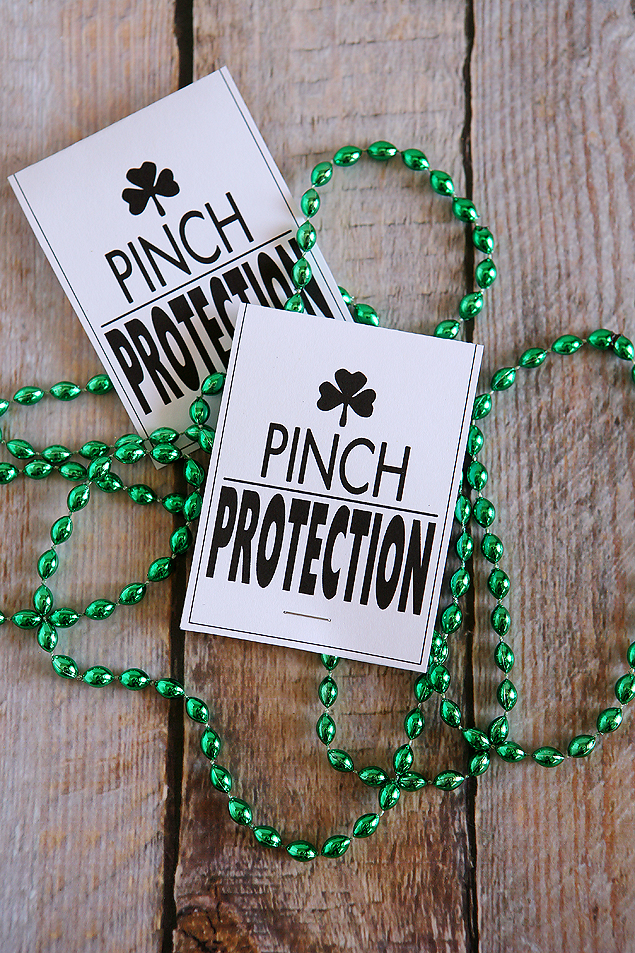 Here are a few of our other favorite St. Patrick's Day ideas…
Free Printable St. Patrick's Day Subway Art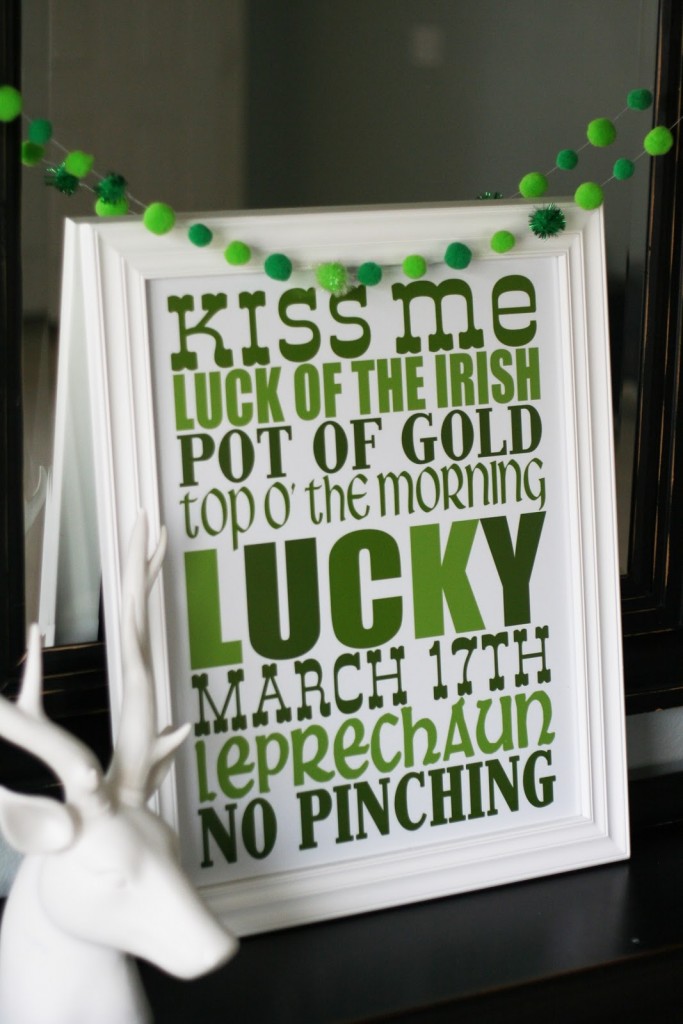 Kiss Me I'm Irish Chocolate Suckers