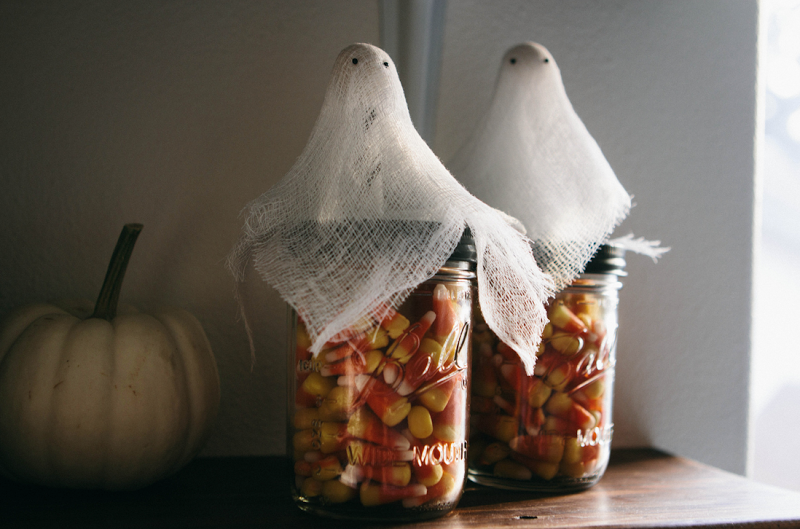 Supplies:
white wool balls

straws or sticks

cheesecloth

black sewing pins

jars and lids with a hole punched in the center (I spray painted mine black)

glue gun

candy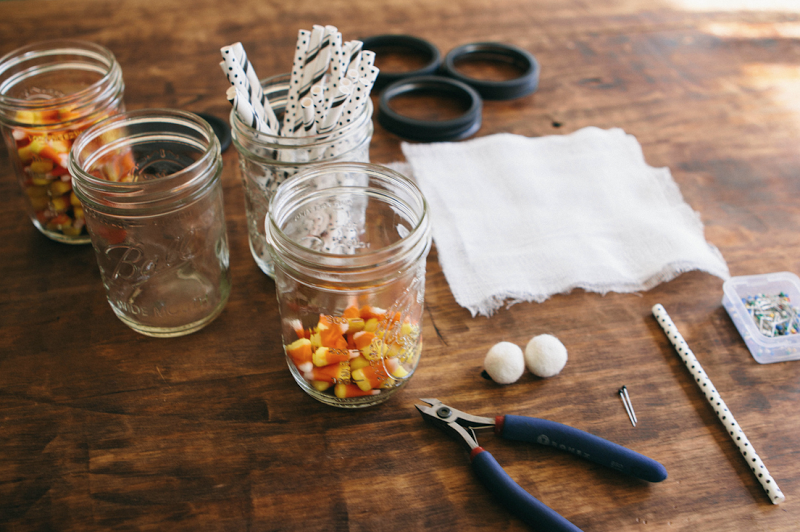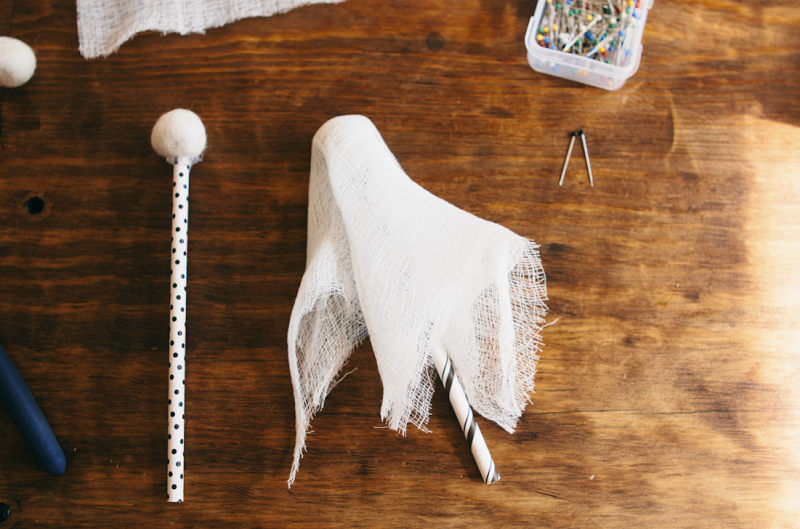 Like I mentioned above these are so super easy and really accessible for kids too, mine had a blast helping me! What you do is use a big blob of hot glue to affix a wool ball to the end of a straw or stick and let that set up.
Cut a few layers of the cheesecloth into about a seven or eight inch square and then center the wool ball and fold the cloth over the top. The cheesecloth will naturally stick to the wool ball so you don't need to add any additional glue or adhesive.
Use two small black sewing pins for the eyes and to secure the cloth a bit. If the pins are long you might need to use some wire cutters to trim the sharp points at the back.
Once the little ghost is done fill your jars with candy and stick the ghost into the hole in the lid so that it hovers over the jar!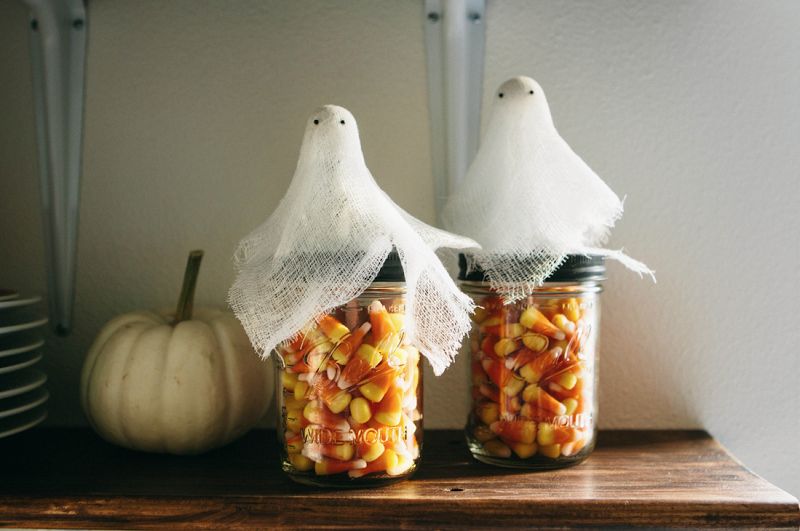 If you have any extra wool balls and cheesecloth make a few ghosts without the straws and using a needle and thread sew up through the back of the ball to the top to create a loop for hanging or a garland.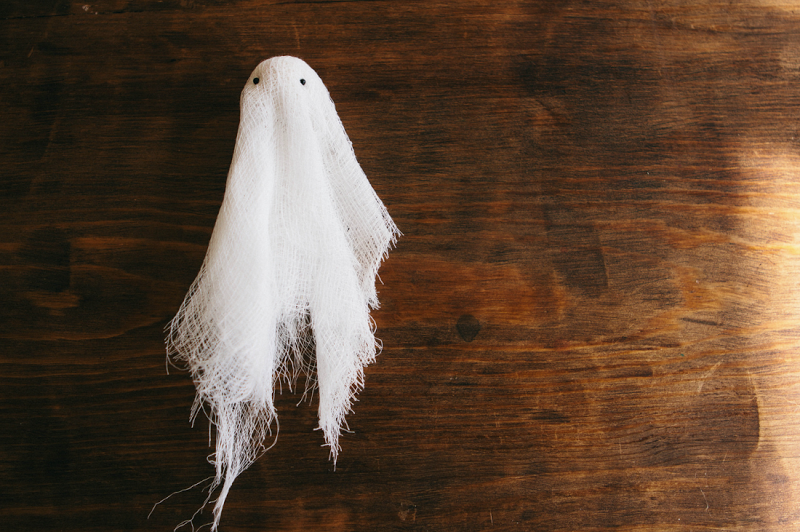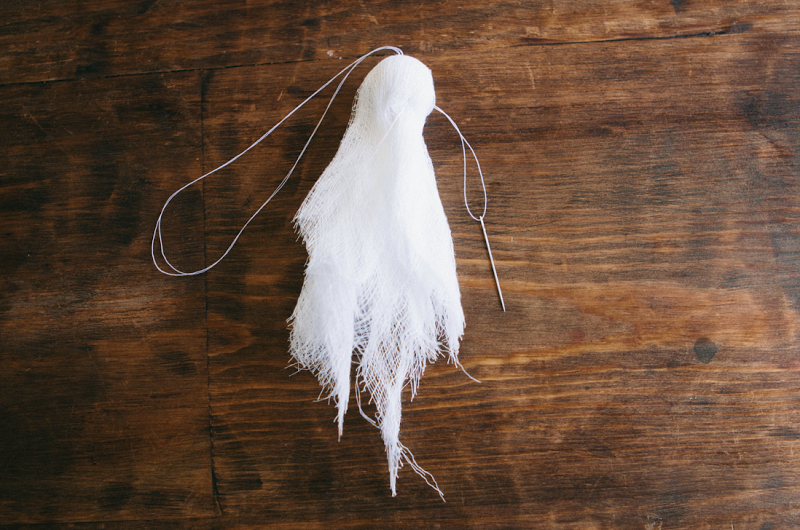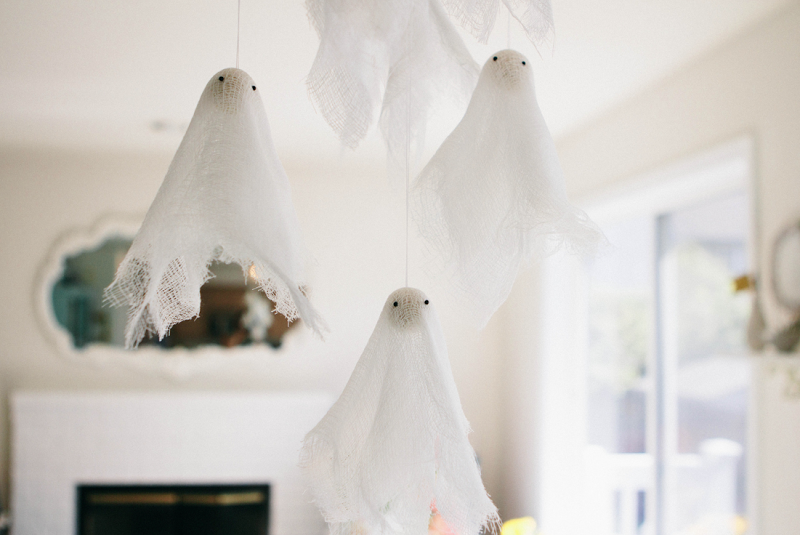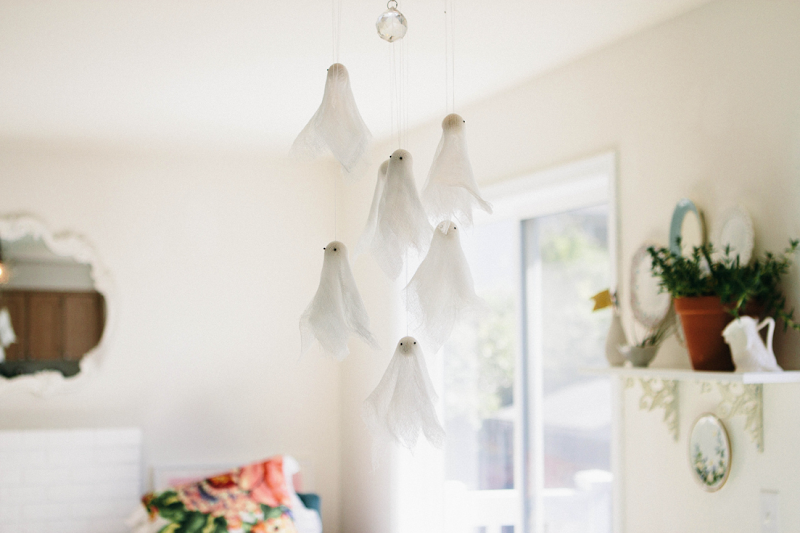 I hung a bunch from the chandelier above our table and they are so tiny and perfect as a very subtle Halloween surprise, the kids went crazy for these!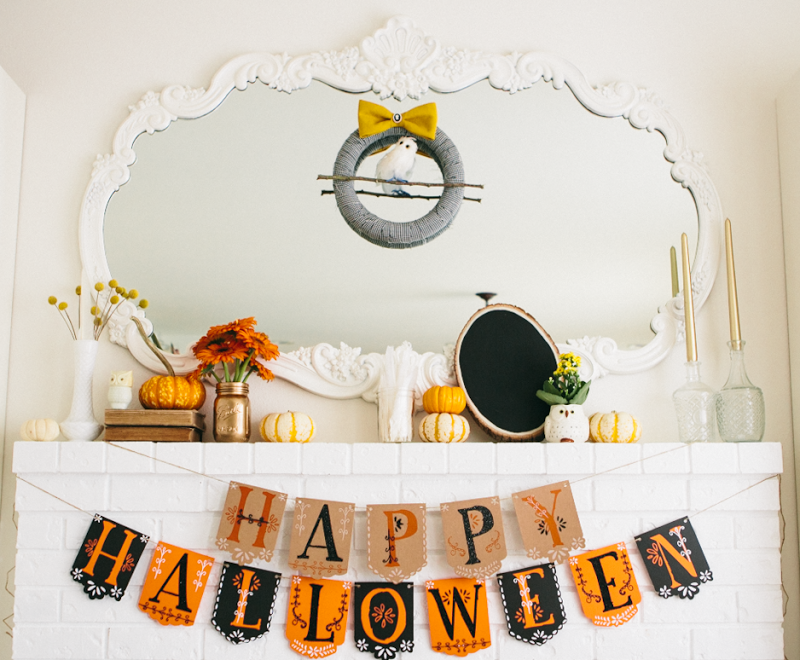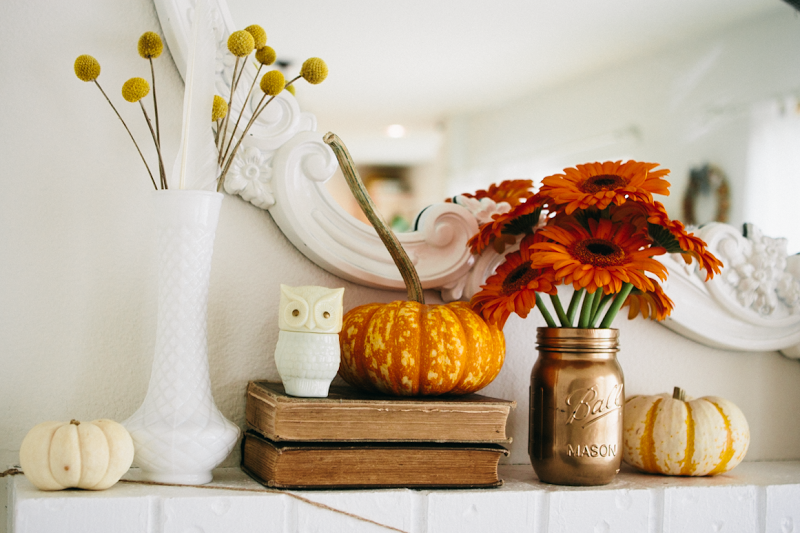 Thanks so much for letting me be a part of such a fun annual tradition it's one of my favorites! And come visit me too, I love making new friends! XO