I thought it would be fun to make a project we could use at the dinner table. Something to make setting the table a little bit easier. And, if you like to have get-togethers often, these would be super cute to set out for your guests. Fill them up with silverware or plasticware.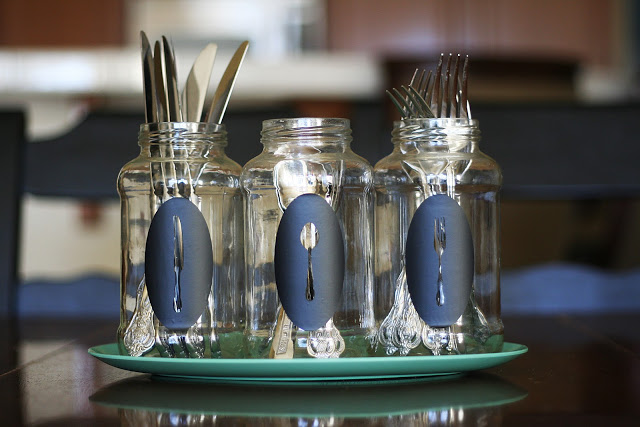 What you'll need:
Glass Jars (I used Ragu spaghetti sauce jars)
Black Vinyl (Silhouette)
Transfer Paper (Silhouette)

**********
Step One: (these instructions are for cutting the vinyl out using the Silhouette Studio software) Starting with a new document, open up the BISTRO shape (purchased from the online store). Highlight the shape, right click and select UNGROUP. Select and delete everything but the utensils.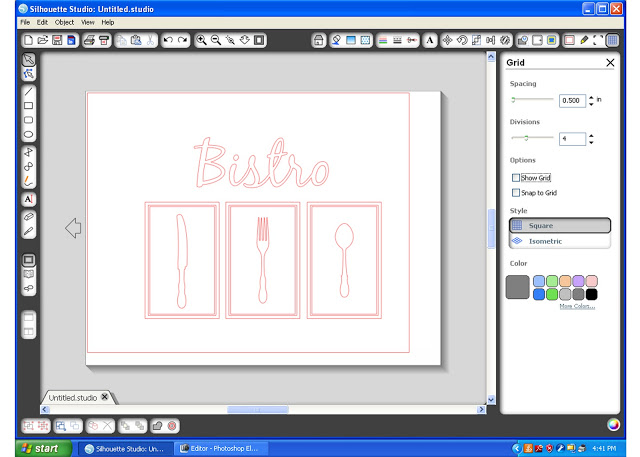 Step Two: On the left toolbar, select the "DRAW AN ELLIPSE" and make an oval around your knife. Copy and paste the oval two more times for the fork and spoon.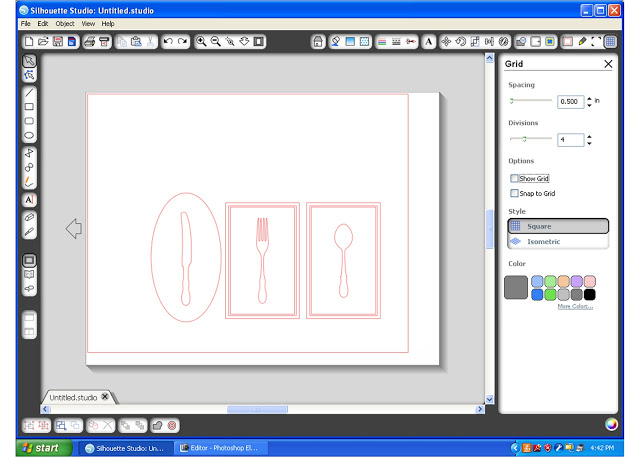 Step Three: Turn on your grid by selecting that grid icon up in the far right corner. Then under OPTIONS, check SHOW GRID. Now you can use these lines to center your oval and utensils. (if there's an easier way to do this, please share – i'm still trying to figure everything out)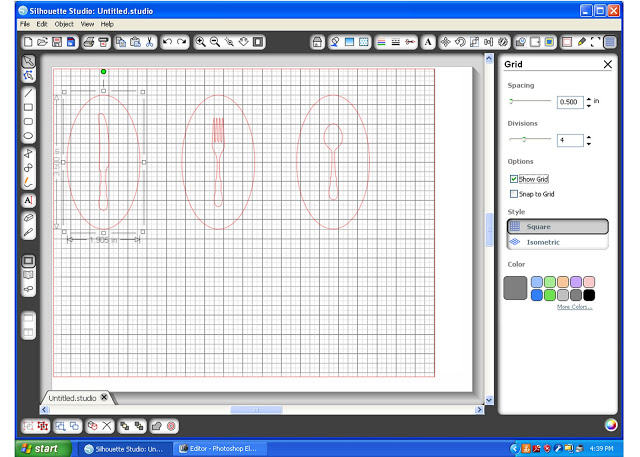 Step Four: Now, you'll want to click and drag the mouse over one oval and shape so that both shapes get a box around them. Then right click and select GROUP.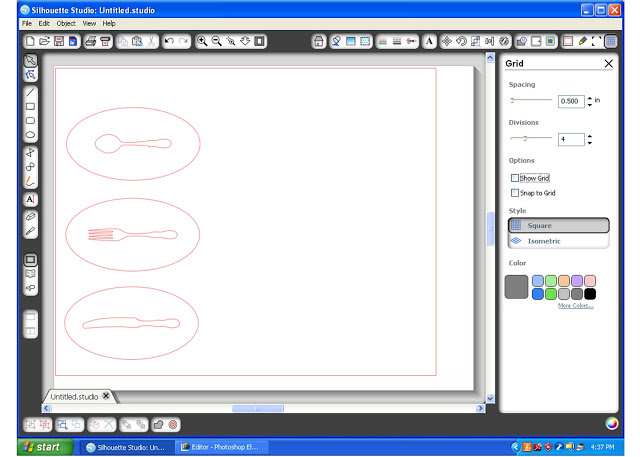 Step Five: Select the shape and go to OBJECT > ROTATE > ROTATE BY 90 COUNTER CLOCKWISE and line all of your shapes up together so they're ready to cut.
Step Six: Make sure to select VINYL on your CUT SETTINGS. And just a note… I usually put the SPEED down to about a 4 when cutting detailed/delicate shapes.
Step Seven: Follow the instructions for applying vinyl using the Silhouette Transfer Paper to your three glass jars.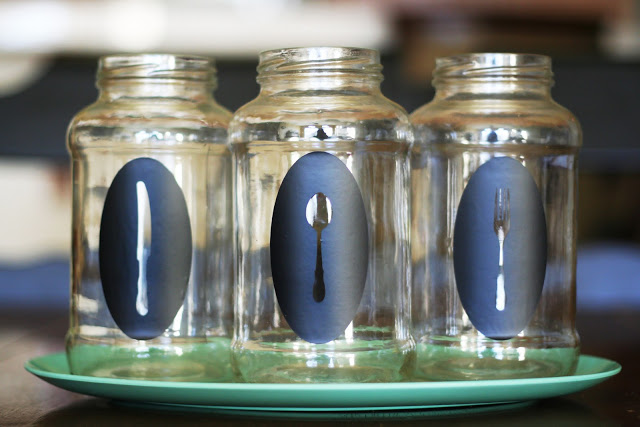 **********
GUESS WHAT??
From now until January the 22nd, Silhouette is offering two awesome promotions…
Purchase a Silhouette machine for only $225 and also receive
– 2 rolls of premium vinyl
– 1 roll of transfer
– and the Home Decor CD
(all of this is normally priced at $395)
– or –
if you already have yourself a Silhouette machine…
purchase any premium vinyl for 25% off.
What a deal!!
to receive either of these great deals enter the promotion code: eighteen25
Remember, you only have until this Saturday, January 22nd, so make sure to let your sweetie know. 😉