From far away, this banner looks like just a bunch of hearts hanging together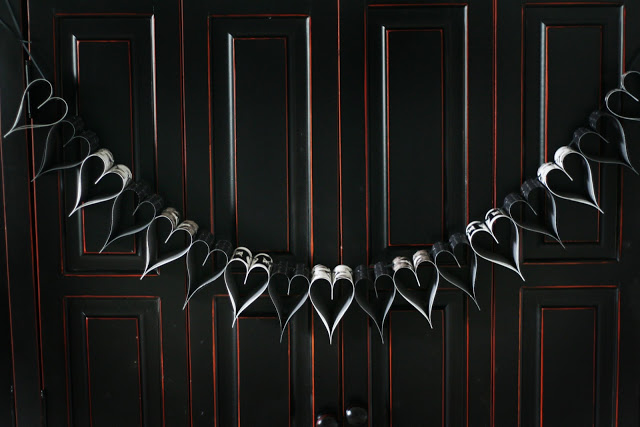 but, when you get up close, you'll notice my cute kiddos make up these hearts.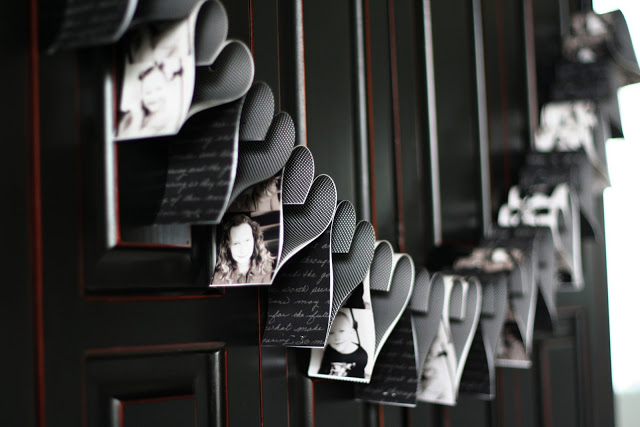 We found this lovely idea over at Scrapper Girl last year. Check out this post with the full tutorial on how to make this project.here is shelley's new version she just posted about today!  love it!
 You can pin this!: