The next two weeks are going to be all about BOOKS.
Projects, inspiration and (of course) some AWESOME giveaways!!
. . . . . . . . . . . . . . . . .
Today's project: Big Books Book Bag


This was a fun little project. Mainly because I've been dying to make something with chevron stripes. But, I also couldn't wait to try the two heat transfers layered together. And the saying… "i like BIG BOOKS and i cannot lie"… totally had me cracking up (and maybe singing a little bit too).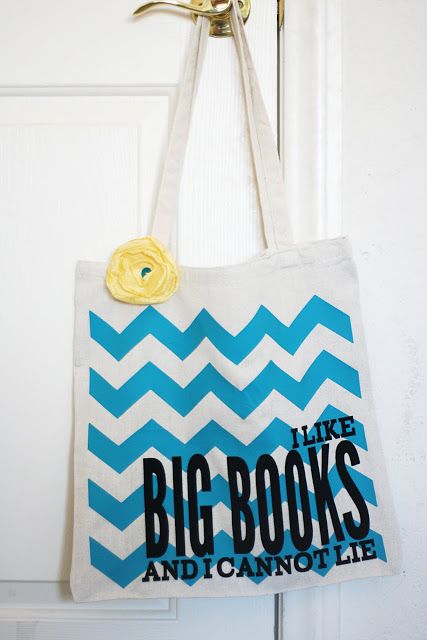 What you'll need:
A canvas bag (found mine at Michaels for a couple bucks)
One of your daughters cute little flower clips that matches perfectly 🙂
What you'll do:
Step one: Start with a 15″ x 8.5″ page in the Silhouette Studio. Open the Chevron Border shape (purchased in the online store) and drag one side until it is 12″ long. Duplicate it twice and move them down where you want them (about an inch from each other). Cut this out twice using the Smooth Teal Heat Transfer.
Step two:
Get rid of the Chevron Borders. Then you're going to type out the fun saying. The "Big Books" font is
League Gothic
. I started the text size at 250pt. Then I stretched it up to about 7″.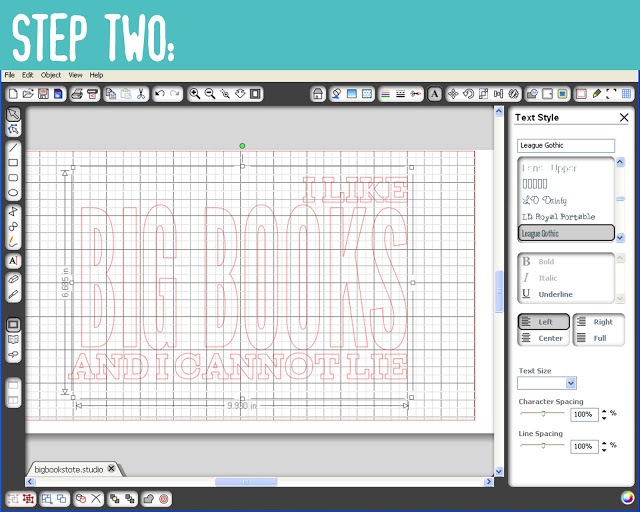 Step three:
The "i like" and "and i cannot lie" font is
Acknowledgement
. Start the text size at 72pt then stretch them up to 1.240″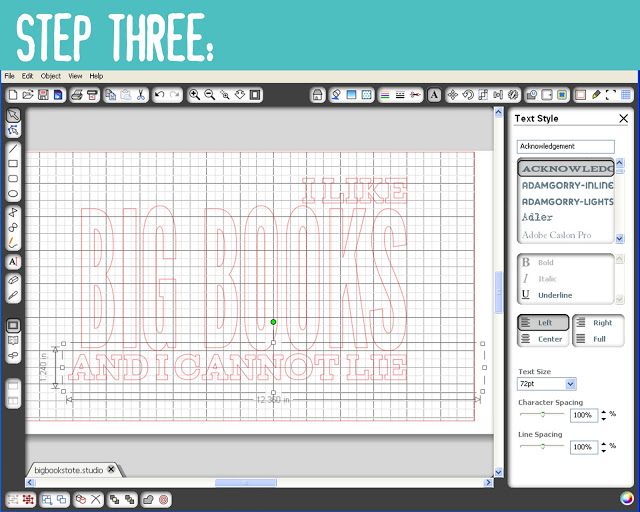 Step four: Drag a square around all of the text, right-click and group them together.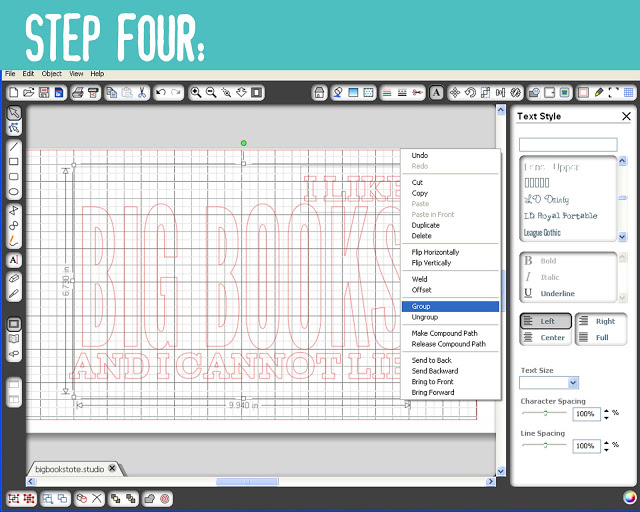 Step five: Right-click again and Flip Horizontally. Now you're ready for cutting. Make sure you select the Flocked Heat Transfer this time.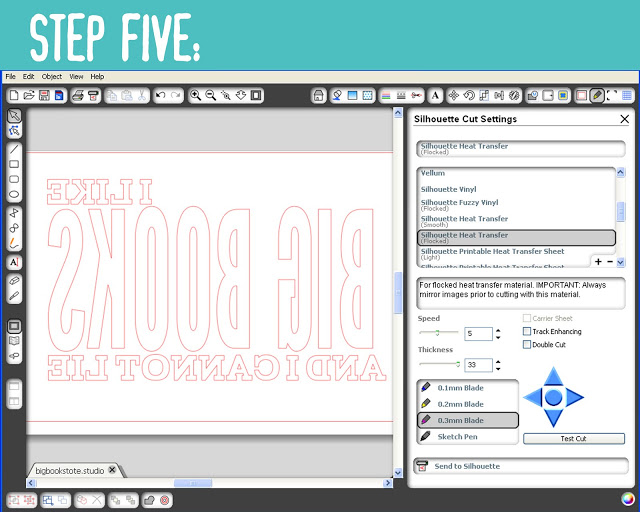 Step six: Now that you have everything cut out, you're going to iron the Chevron Borders on first. Follow the directions on the box. I used a ruler to make sure I had the same distance all the way around. (I ended up cutting one of the borders off and only using 5 of them.) Once those are done, iron your saying right on top.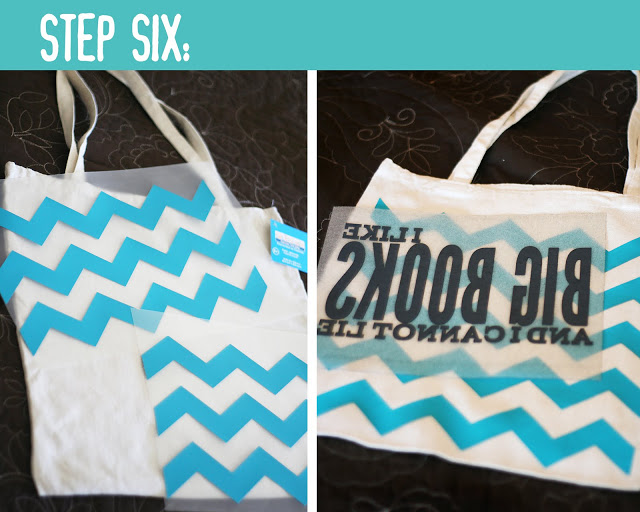 If you were able to stay with me through all of those confusing steps… CONGRATS!!
You did it!! Now go find a cute flower to clip to the handle and some nice, meaty books to put inside.
And remember what I said about those AWESOME giveaways?
You'll want to check back tomorrow… a few times as a matter of fact.
See ya then!!