every couple of months, we try to get a group of girls together to meet for a book swap.
we gather at a restaurant to eat, swap books and chat for a few hours. so much fun, we just don't get to do it as often as we'd like. but, we do always come home with some great, new books to read.
we thought it would be fun, to some how document, whose books we were reading and who's reading our books. and that's where these printable library cards come in…
simply 
download 8.5 x 11 library card sheet
, print at home using colored cardstock, trim and attach to the inside of your favorite swap-worthy books or, for extra fun, cut out pockets to insert your cards into.
(this 
library pocket
 was cut using the silhouette, but there are a lot of templates you can easily find through google)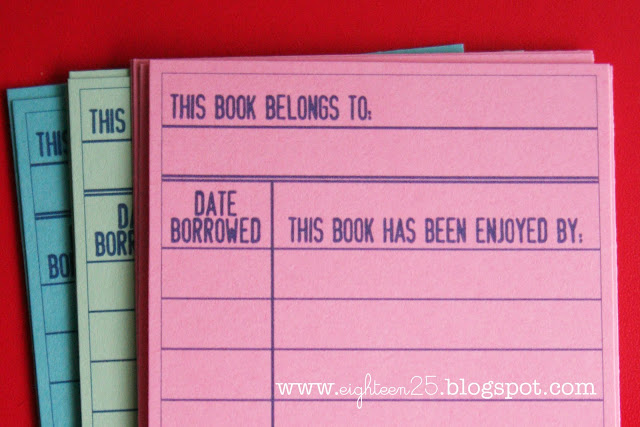 have some fun swappin'….and if you already do, tell us about it!