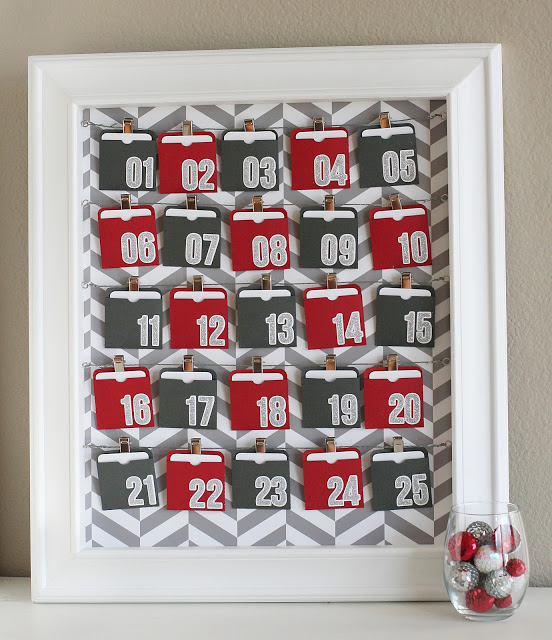 Want a background for yourself?
They come in four colors and are sized at 16×20,
which makes it easy to attach to the back of the advent frame
(i just used painter's tape to attach mine).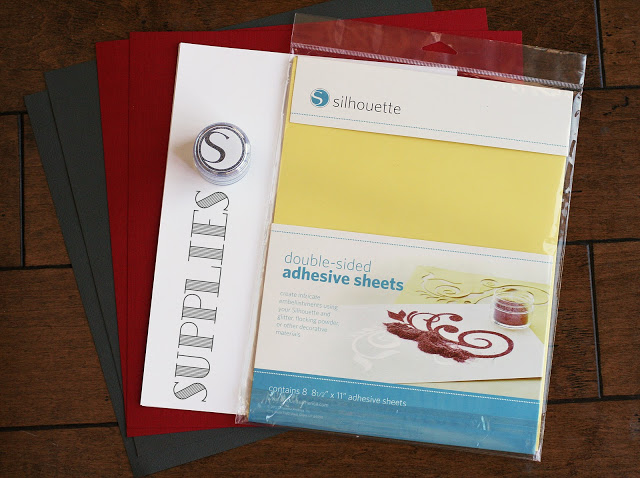 SUPPLIES:
• Double-Sided Adhesive Sheets
• 12×12 cardstock (I used red and grey to match my background)
• White Cardstock
• Silhouette silver glitter
• adhesive (a bottle of glue worked well for this project)
And this is how I put mine together…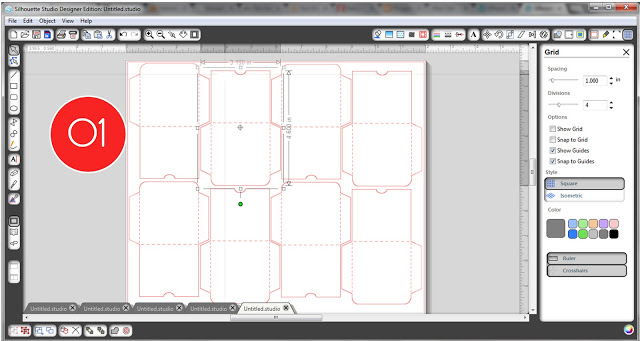 • I used one of the pocket shapes from the Silhouette Limited Edition Advent download card
• Re-sized them just a little bit to 3.190″ x 4.60″
• Fit 8 on a sheet and then cut them out with the red and grey papers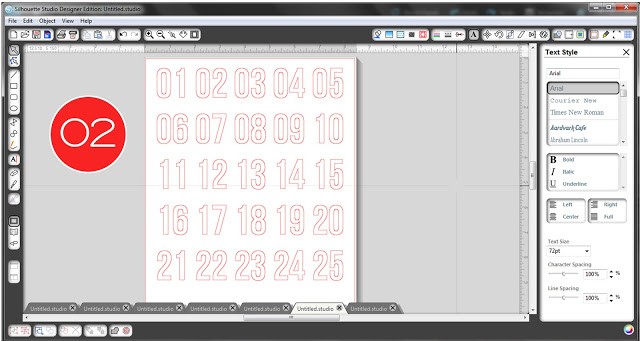 • For my numbers, I used my favorite font
Bebas Neue
and used a 120 text size
• Type all of the numbers out together
• Then you're going to cut these out of your double-sided adhesive sheet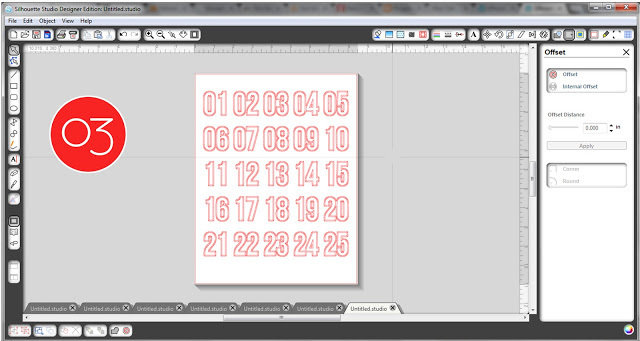 • Now click on the Offset window, click on Offset and change the Offset Distance to 0.050 (or whatever you like) This will give you a larger set of numbers to back your glittered numbers on
• Select the smaller set of numbers and delete them
• Now cut the larger set of numbers out with your white cardstock
Did I lose you yet?
I hope not.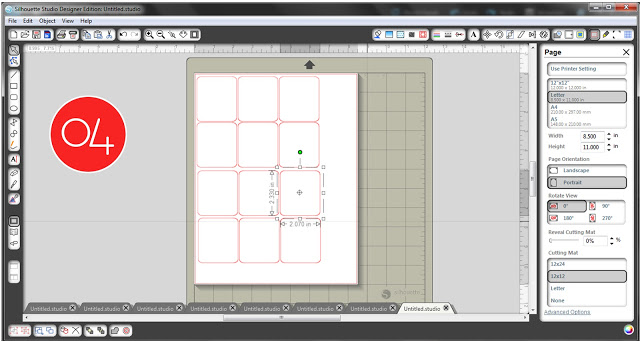 • Place all of the blank cards (these come with the pocket) on a sheet and cut out with white cardstock (make sure these got re-sized too)
• Fold and glue your pockets together
• Glue the larger (cardstock) numbers to the front of the pocket
• Peel off the yellow papers from the adhesive sheets and place on top of the cardstock numbers
• Then peel off the top paper and sprinkle with the silver glitter
• Tap off the excess glitter and hang on your advent
• Write activities on each of the blank cards and insert into the pockets
• Get ready to count down!!
____________________________________________
So, you can grab yourself an Advent Calendar Kit for 40% off!!
____________________________________________
this post is sponsored by: