Maybe you have the same dilemma we did…
How to save and store every single precious paper that our kids bring home from school?!?
We think we have come up with a pretty great solution.
School Keepsake Boxes!!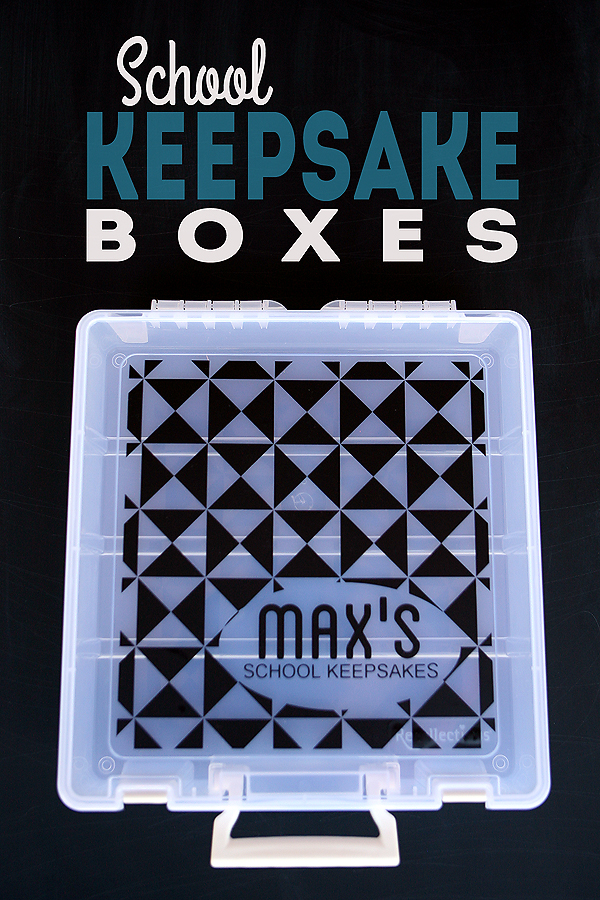 SUPPLIES:
• plastic craft storage box (we found these at Michaels)
• memory keeper envelopes
• black vinyl
• transfer paper
• school keepsakes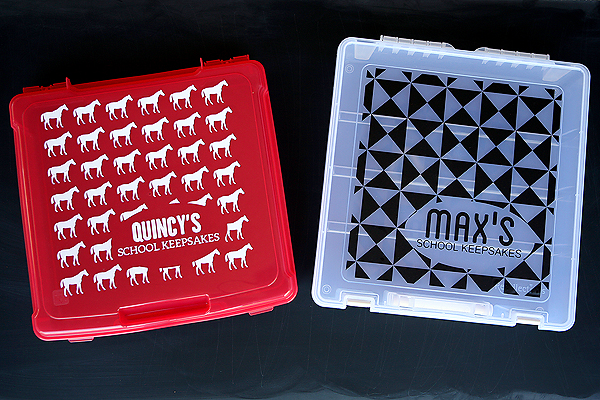 (memory keeper envelopes don't fit in the type of box shown on the left)
INSTRUCTIONS:
• measure the top of your storage bin and open a new page in the silhouette studio software using those measurements.
• open the shape you want to use (i used a
banner shape
I had to make the triangle for the one box and used the
horse standing
shape for the other box)
• use the grid to evenly space your shapes across the entire box.
• then, using the ellipse tool on the left sidebar, draw an oval on the box.
• to cut the oval out of the background shapes… right-click and select all…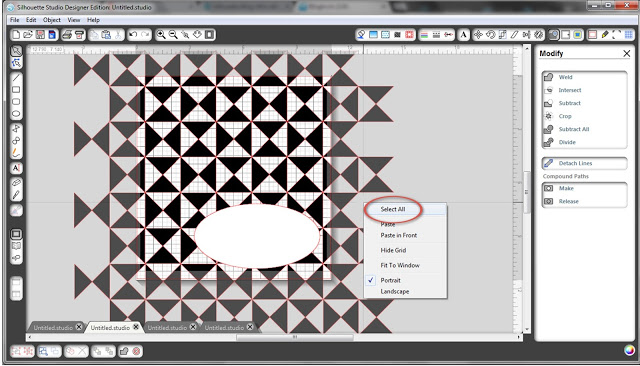 • then, open the modify window and hit subtract.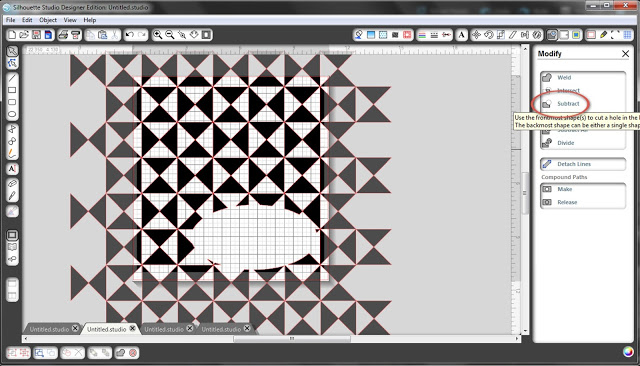 • now you can add the text you want inside of the oval. (fonts used: blanch and arial)
• adjust your blade to cut out your design with vinyl and adhere it to the front of your box using the transfer paper.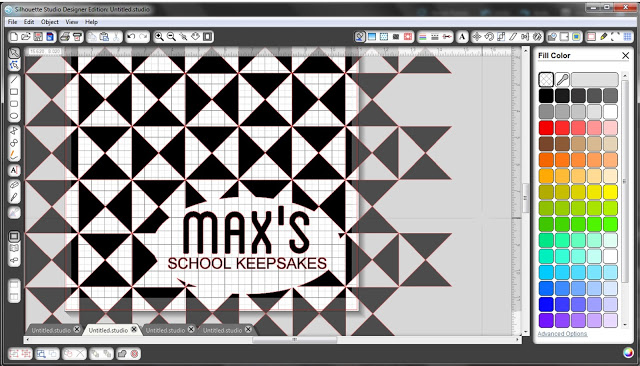 • for the memory keeper envelopes, I cut a circle in half and added the words for each grade and cut out with vinyl. (font used: blanch)