Pumpkin Art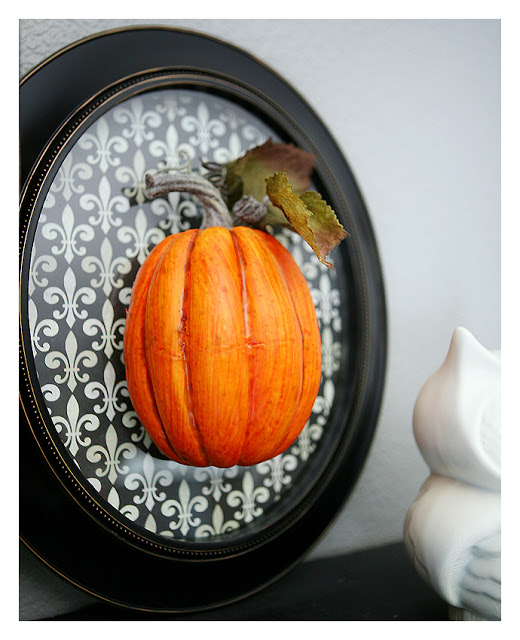 Supplies
frame of your choice (we used an 8×10 oval from Hobby Lobby and also an older frame we already had with three 4×6 openings)
styrofoam pumpkins (bought ours at Hobby Lobby)
patterned paper (bought at Hobby Lobby too)
sharp chef's knife
glue gun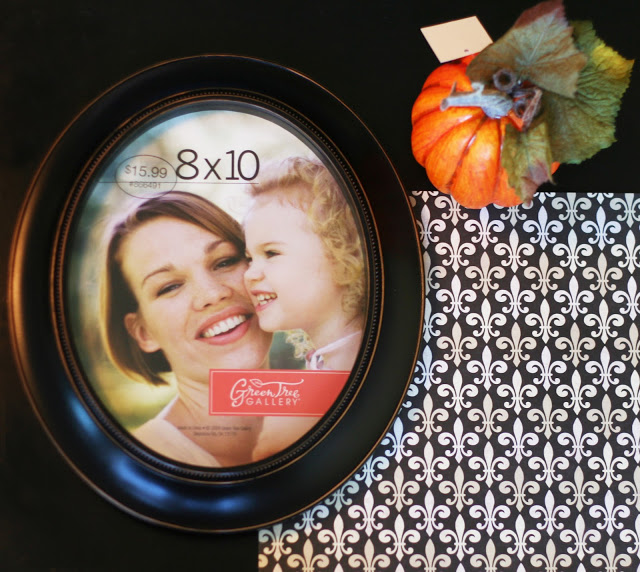 How to:
Place the patterned paper in your frame. You can leave the glass where it is or move it behind the paper.
Cut your pumpkin in half, but behind the stem. With the styrofoam pumpkins, you should be able to push the knife straight through.
Hot glue the pumpkin onto the glass or onto the paper.
that's it!!
three simple steps and you're done.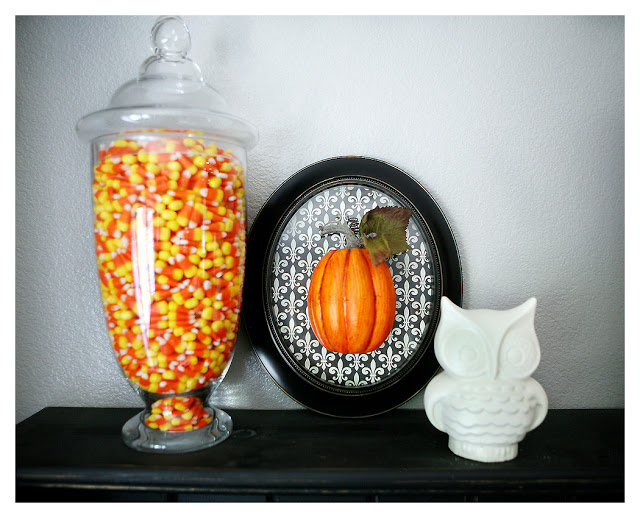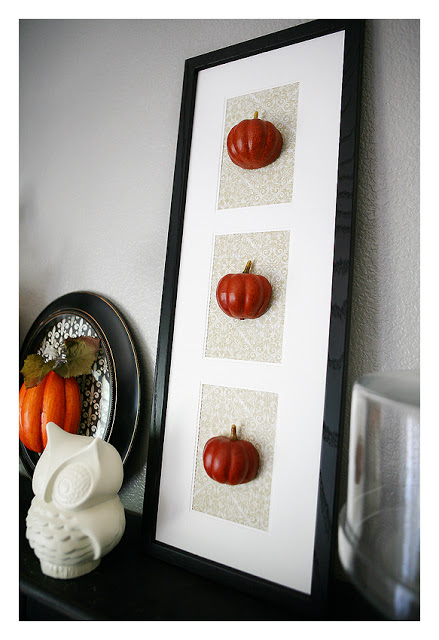 ***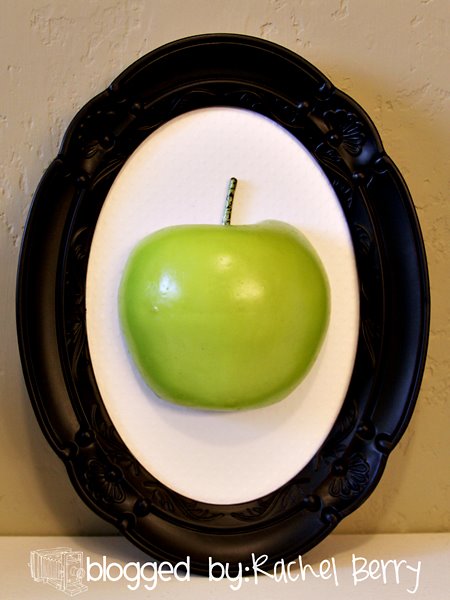 and then she went and did this!! I think I squealed when I saw these framed crows. 🙂
Rachel shows you how
here
.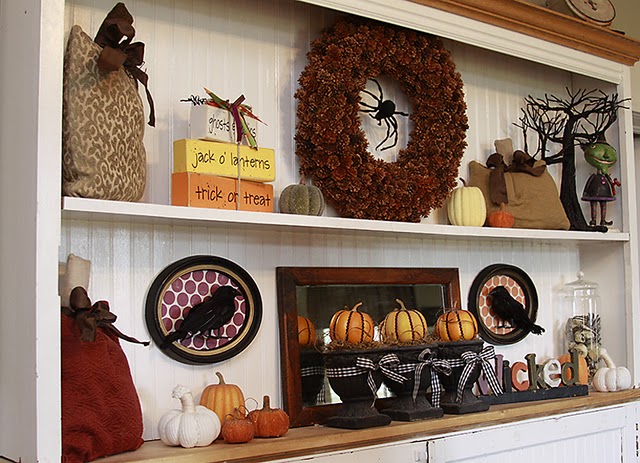 . . . . .
this post is participating in: