[PROJECT LIFE] WEEK ONE
i'm trying to get caught up ;)
this week we welcomed the new year, welcomed a new baby girl (not ours). had stomachaches, an orthodontist appointment and cafe rio.
i fit the entire week in one page protector and as soon as the 6×12 protectors are back in stock, i will be typing up the details of the week and putting it in there.
i'm pretty sure the majority of my album will be filled with
instagram
photos taken with my iphone. i made a 4×6 file in photoshop where i can just drop my photos in, flatten and save to print at costco. then when i trim them, i'll leave a white border to keep the instagram-ish look. (instead of getting all of the different borders that the instagram app has)
here's a quick tutorial for putting your instagram photos onto the 4×6 psd file (found HERE)…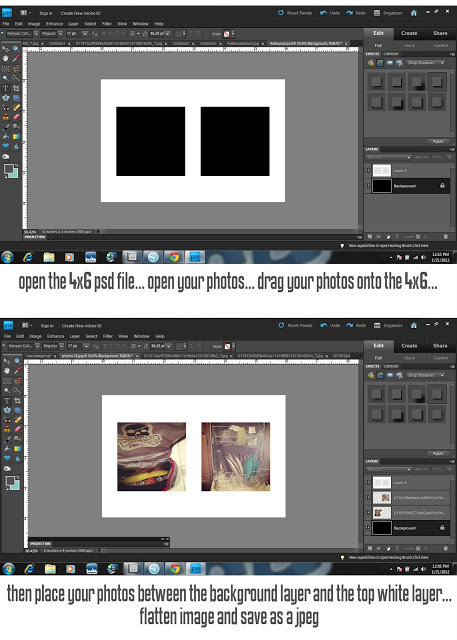 alright… i'm off to get weeks two + three finished.