This project is too fun not to share again for Valentine's Day. About a year ago, we had to come up with a gift for under $10. We managed to stay under budget and were very pleased with the outcome.
What You'll Need:
an unfinished wood box (got ours at Hobby Lobby $4.99 but on sale for 50% off. about $2.50)
metal handle (from Hobby Lobby too $5.99 used a 40% off coupon. about $3.60)
spray paint (we used Krylon Blue Ocean Breeze about $3.00)
the following free downloads…
Download Lovenotes
Download Lovenotescards
Download Lovenotestags
3″ circle punch (or you could trace the top of a cup)
3 3/4 " white scalloped circle (cut with the Silhouette)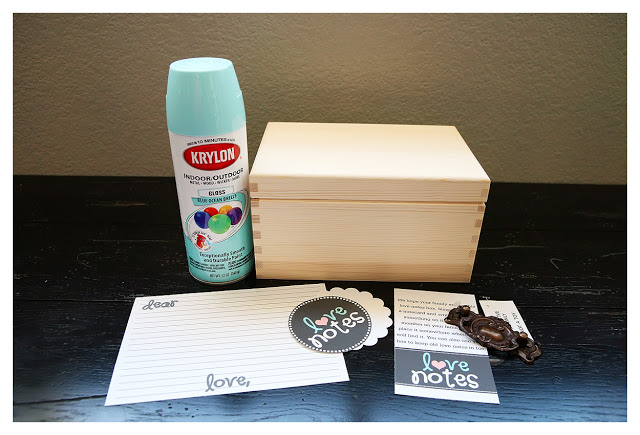 STEP ONE: Gather all of your supplies and print off all the downloads. Cut or punch out the 3″ tag and back with the scalloped circle.
STEP TWO: Spray a few coats of paint on the box.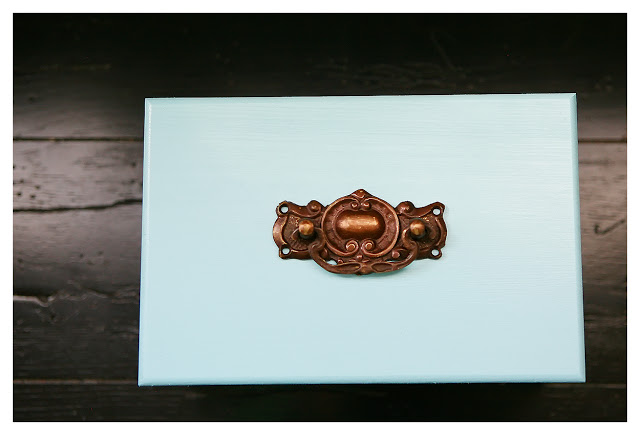 STEP THREE:
Once dry, attach the handle to the top of the box. (We used E6000 glue)
STEP FOUR: Attach the 3″ round tag to the front of the box. (We used glue dots)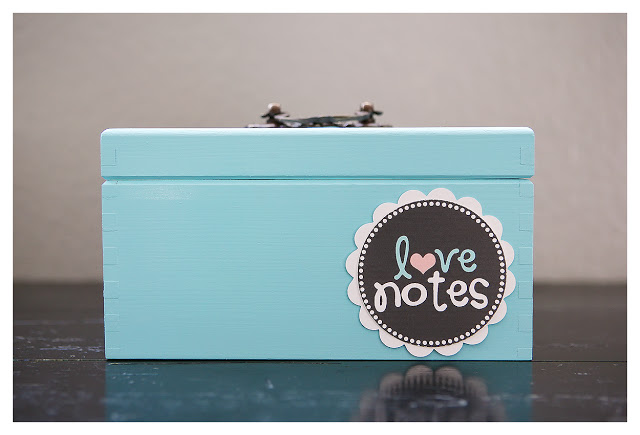 STEP FIVE: Tie the instructions tag onto the handle with ribbon.
STEP SIX: Fill the box with blank love notes cards.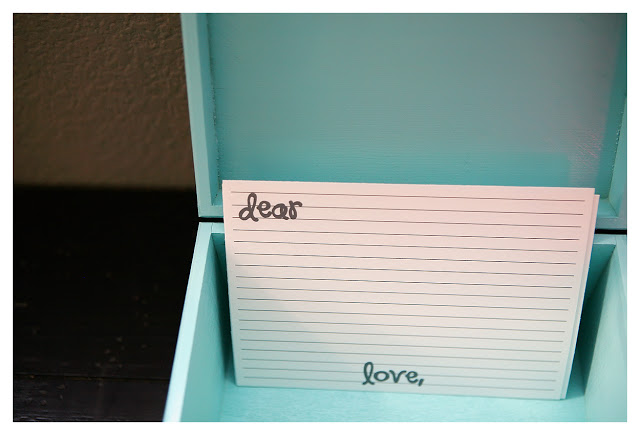 STEP SEVEN: Make one for yourself. Your family will have so much fun leaving each other random love notes throughout the holidays and every day after.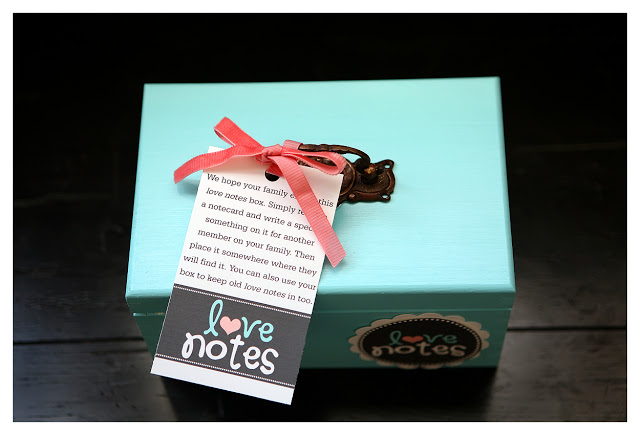 eta: the font used on the tag is mr. and mrs. popsicle found here