Hi eighteen25 friends. I'm excited to be here for Spooktacular September with Jen and Jodie. Every year they have so many fun ideas for Halloween! I can't believe it's time to already think about costumes and trick or treating. But bring on the sweater weather and boots! Because I love treats, I wanted to share some cute Halloween Bar Wrappers with all of you.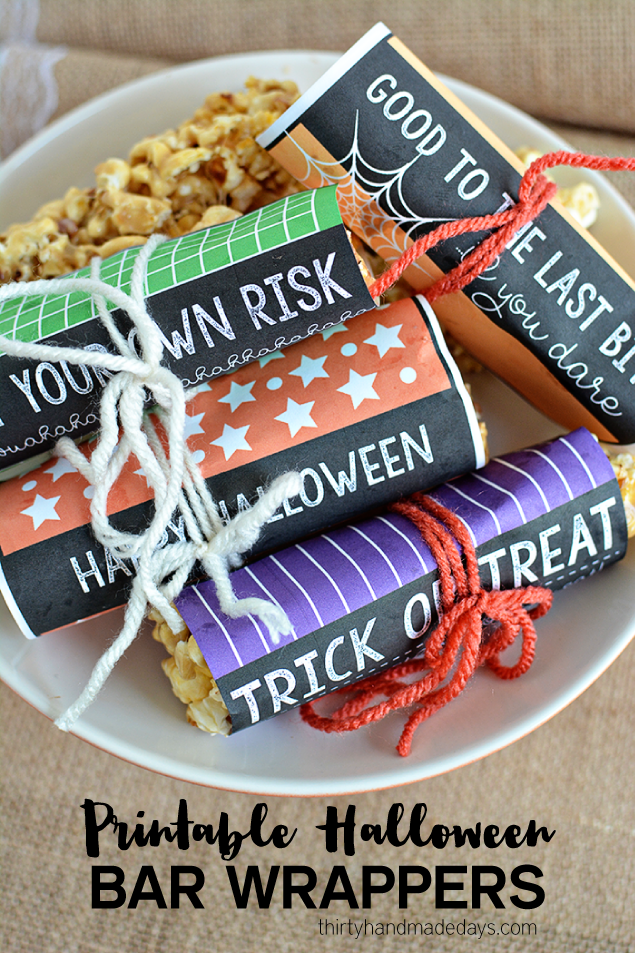 If I could, I'd spend all day and all night designing cute things. Sometimes I do just that. The holidays make designing that much more fun. Nothing makes treats better than a cute tag or wrapper. Am I right?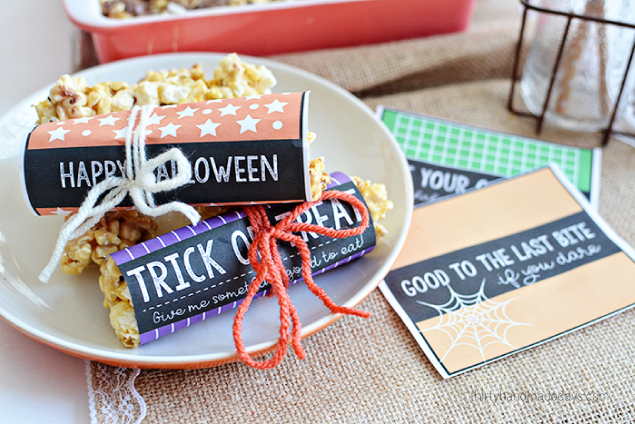 While you can use granola or candy bars with my wrappers, I have a new recipe for Salted Caramel Popcorn Bars that works perfectly for this: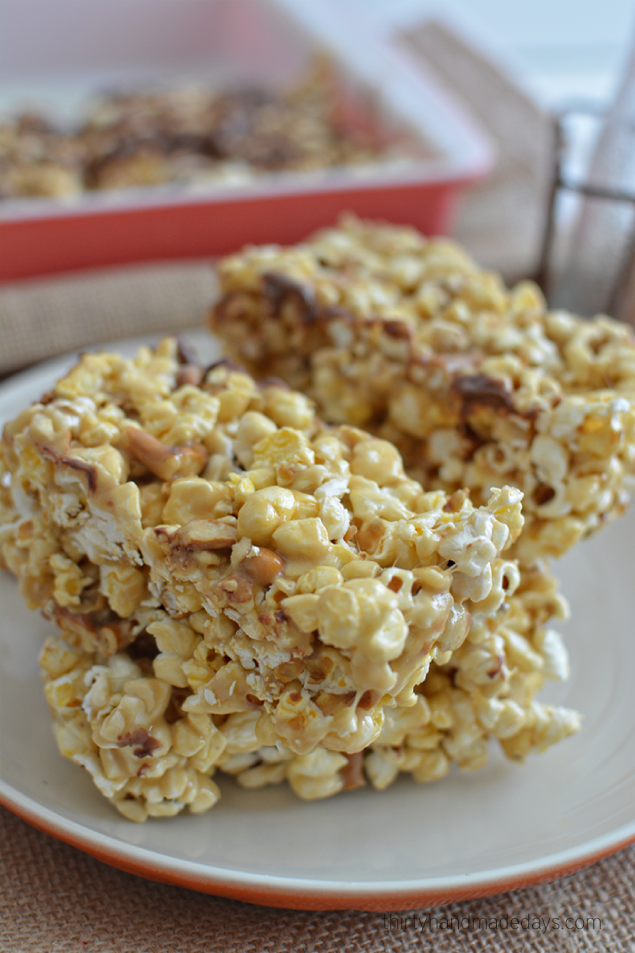 These are so dang good and easy to make. My whole family gave me two thumbs up and I'll be making them in the future for snacks. You can add in all kinds of things. Make sure to check out the recipe!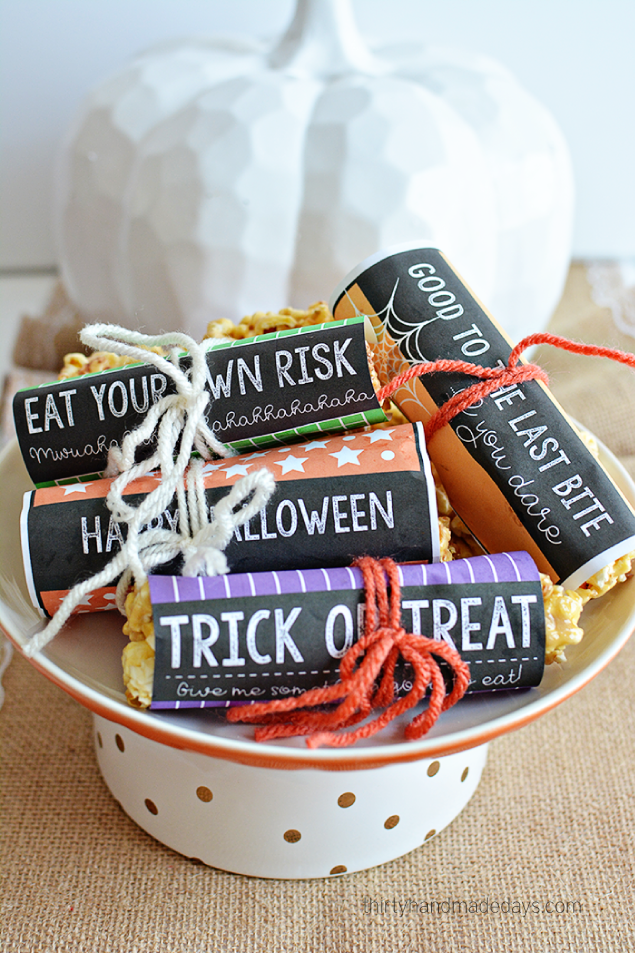 To use these wrappers, simply download the file (for personal use only- thank you!) and cut it out. You can attach using tape or washi tape if you are fancy like that. I added some yarn to give it even more pop of color too. Bakers twine, regular twine, anything you have on hand will work. You can also cut out and attach to a bag of treats. The possibilities are endless. Enjoy!

Hi I'm Mique from Thirty Handmade Days (30daysblog). I'm a Southern California married mom to 3 crazy, fun kids. On 30days you can find quick recipes, printables, organization ideas, parenting and more. When I'm not creating new things for my site, you can find me cheering on my kids (baseball/football mom here), reading a good book and walking the aisles of Target or antique shops. Check out some of my Halloween and fall related posts:

Visit Mique on her Blog // Facebook //  Instagram // Pinterest // Twitter
For more spooktacular Halloween ideas on Eighteen25: