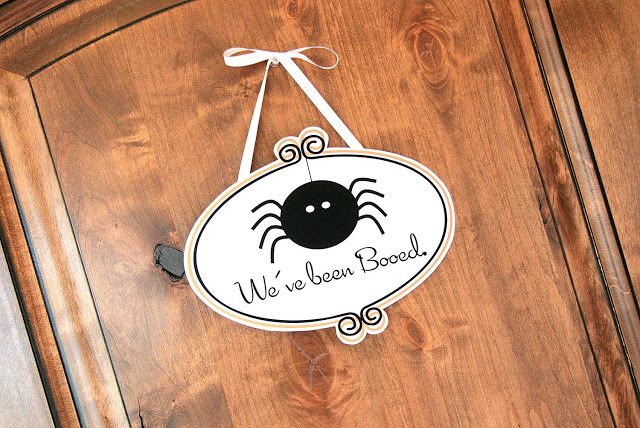 Hello! I am very excited to share a fun Halloween idea with you today. My name is Kim and I am the founder of
The TomKat Studio
, a blog and shop filled with fabulous party ideas. Over the years, I have created several printable designs for "Boo-ing" your neighbors. If you haven't heard of this fun tradition, you're in for a treat! If you have heard of it, I hope you can use my printable design to give your neighbors a little surprise this year! Just download and print the BOO sign and instruction page, then deliver both pages along with a treat to your neighbors front door. Ring the door bell and run! Keep a look out in your neighborhood to see which other friends get "boo-ed"!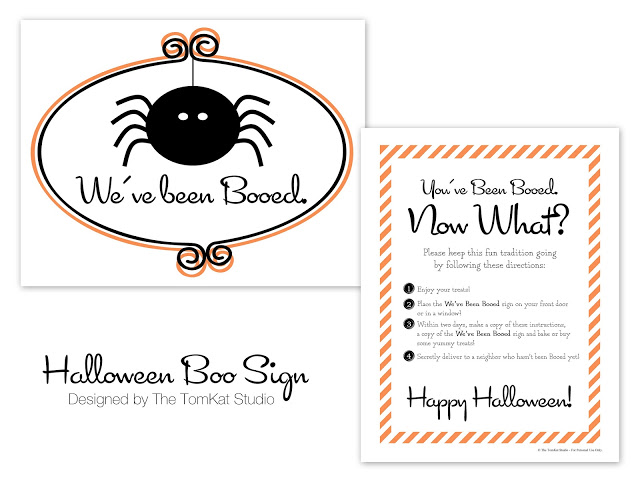 Boo Sign 2012 – The TomKat Studio
Boo Sign 2012 Instructions – The TomKat Studio


. . . .
this post is sponsored by: